Hello Folks✌️
Welcome to the transition from the dry season to the rainy season.
This manifests itself in daily thunderstorms as air masses collide over southern Viet Nam, and we have quite violent storm phenomena and heavy rains, which in about three or four weeks will turn into an hourly daily rain, typical of the rainy season.
As the holiday season is slowly starting in Europe, I think it would be a good idea to share with you some information about the holiday situation in Southeast Asia and Asia in general in the context of a "post-covid" situation.
At the end of the article, I will also share an improvement I have made on the website to make it easier for you to find the relevant articles.
Let's start with how individual countries prepare to receive tourism.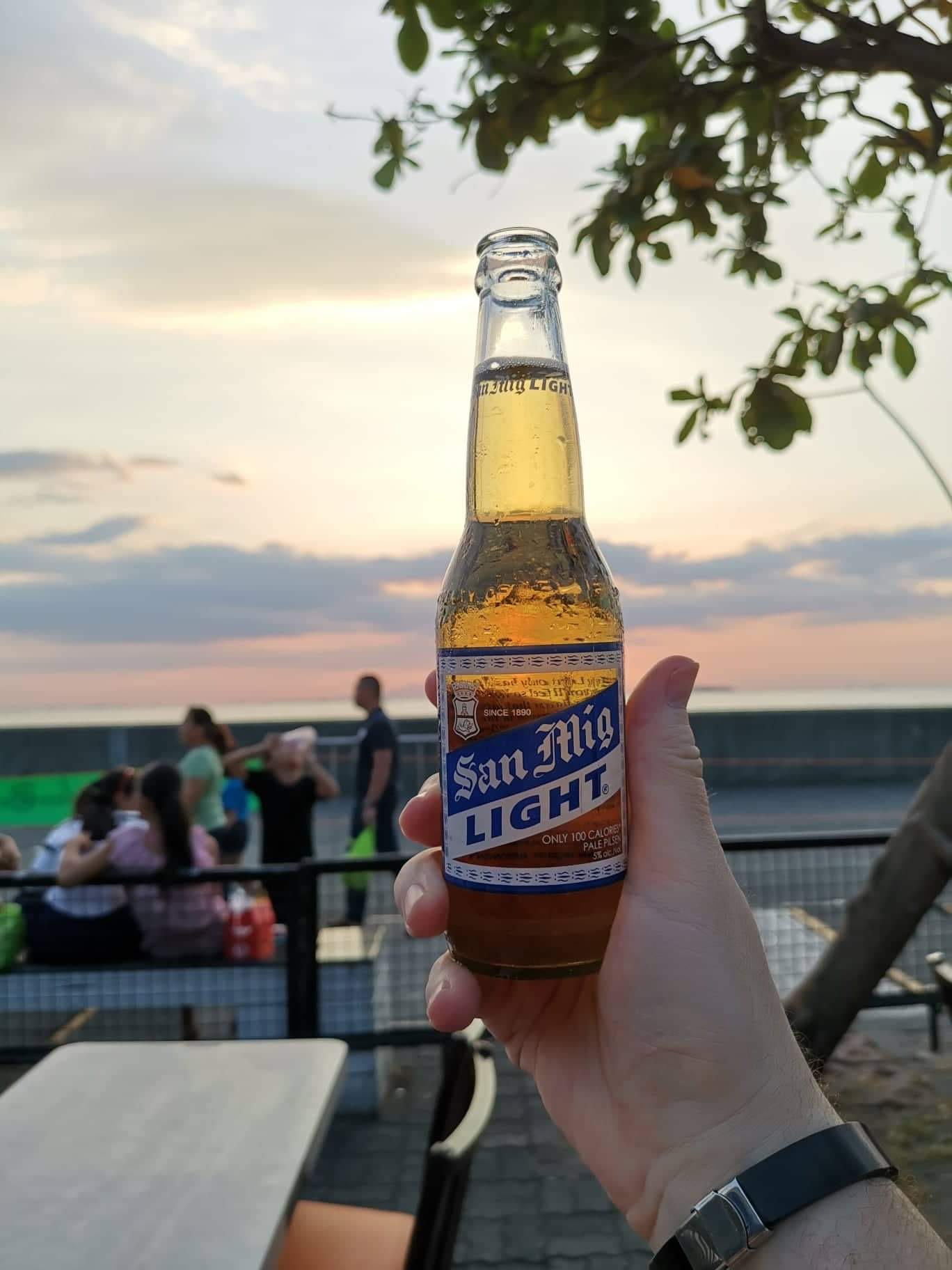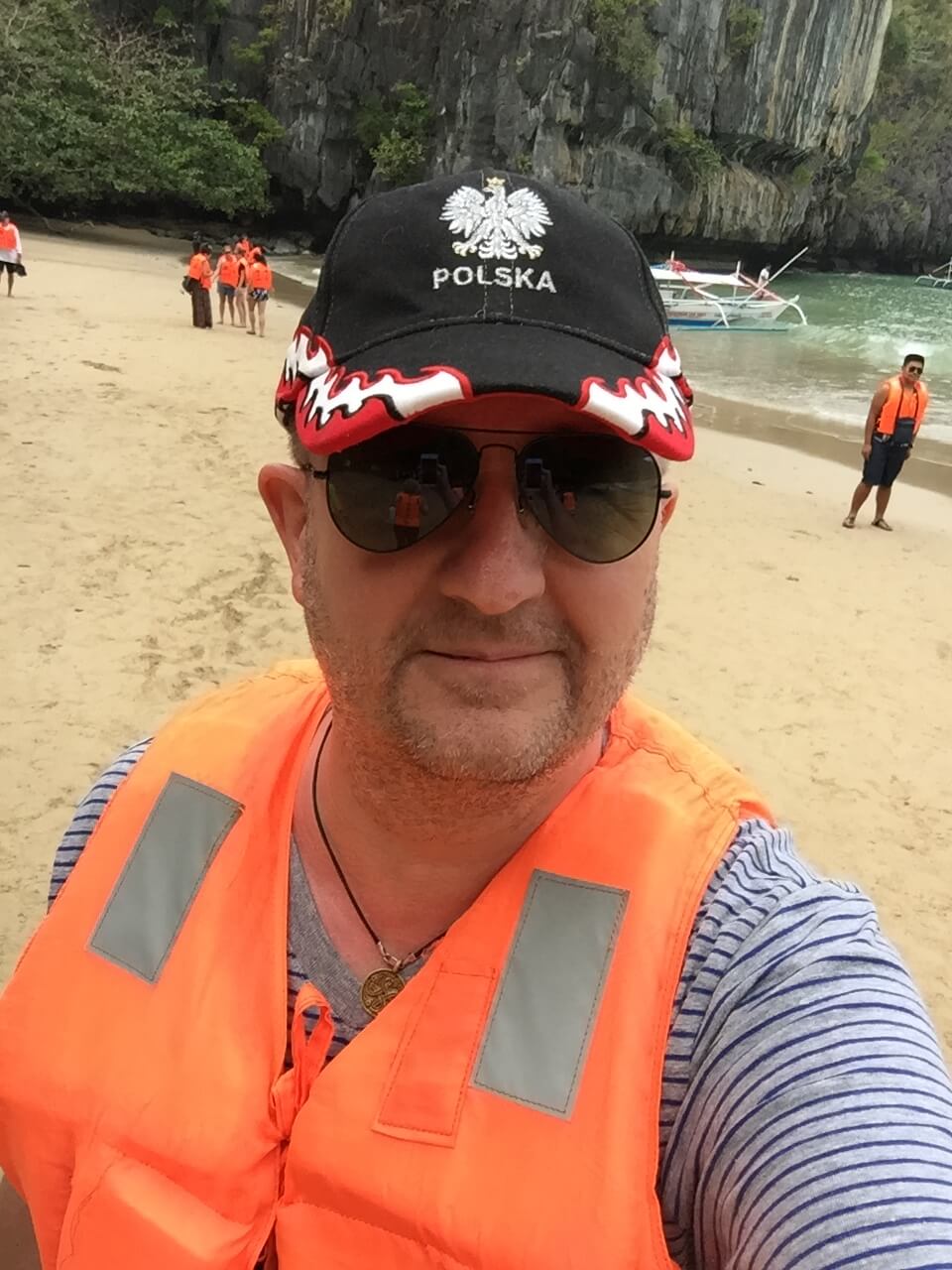 Let's start with ... China
For starters, China, where the situation is quite complicated. I believe that this is the result of the decision to introduce the so-called "zero covid" policy, which was carried out in China for the last two years, and as a result, if even one case of the virus was detected, entire streets, houses and cities were blocked.
Such a policy prevented the Chinese from acquiring population immunity.
Consequently, the virus 'omicron' variant, which is now spreading in China, is causing massive waves of infection. There are, I would say, drastic situations.
It's probably no longer a secret to you that all of Shanghai is in "hard lockdown" at the moment. And it is now over 60 days. City, factories, port - everything is closed. Inhabitants trapped in homes without access to food sources. Whoever has managed to accumulate supplies has it. Who did not make it - must count on food parcels delivered by local authorities.
As my friends inform me, it is not easy but it is possible to survive ... it is scary.
Imagine an empty city of 28 million people ...
Entire blocks, streets and neighborhoods, in practice the entire city is simply blocked off. The passages are fenced with barbed wire and the entrances to housing estates or houses are taped ...
Famous factory estates are located in and around Shanghai. Inhabitants are usually internal migrants from rural regions of central and western China. They do not have a well-developed network of friends here, so it is difficult for them to count on any help outside the government.
In addition, closed factories, one of the largest ports in the world is still standing. In short, a drama.
This situation is not unique to Shanghai. It applies to all regions of China where cases of infection have been detected.
However, there is some hope of a change in this situation. The latest news from China says that around June 15, the restrictions will be slowly loosened.
In the first place, it will concern factories and workers. We'll see. So far, the inhabitants of China, Shanghai and many other cities are having a hard time. Everything is closed.
This situation also affects tourism and the situation of foreign workers who had a work permit and residence visas.
Those of them who left due to the pandemic from China, I cannot return now because the authorities have blocked such people from returning. Admittedly, it happens that some outstanding experts, who are simply necessary for local enterprises, are allowed to enter, but only on their own, without a family.
In general, China has now tightened its policy of issuing tourist, residence and work visas. It is extremely difficult to obtain a permanent residence card.
From my perspective, China just doesn't want any more foreign workers ...
In conclusion - the situation is quite clear. If you are planning a trip to China, it will definitely not be during the next vacation. I believe that it may not even be possible until the end of 2023. It is a pity, because China is a beautiful country and the cities of the east coast have a lot to offer for tourists. Well, that's the situation.
For now, don't plan a vacation in China.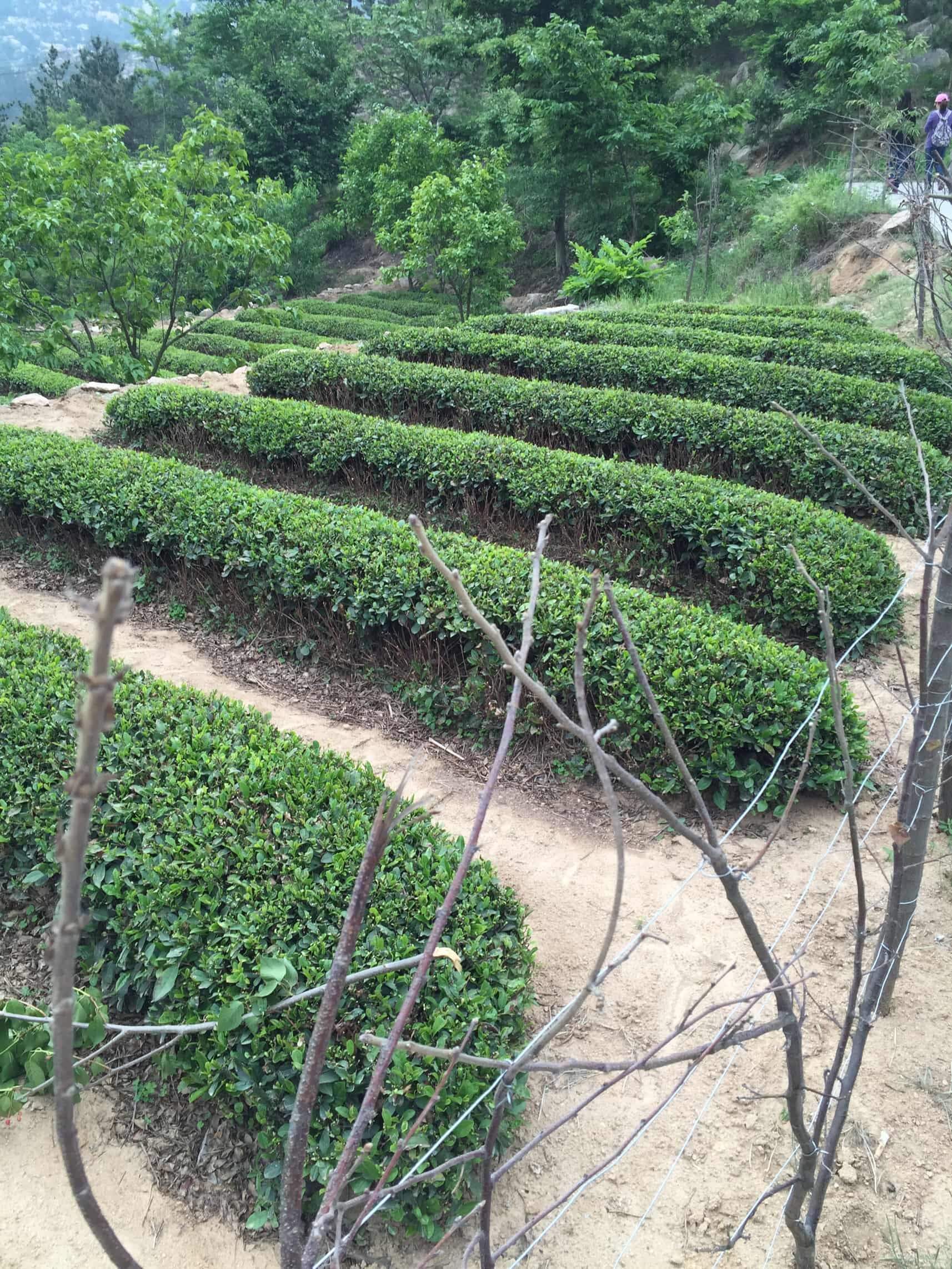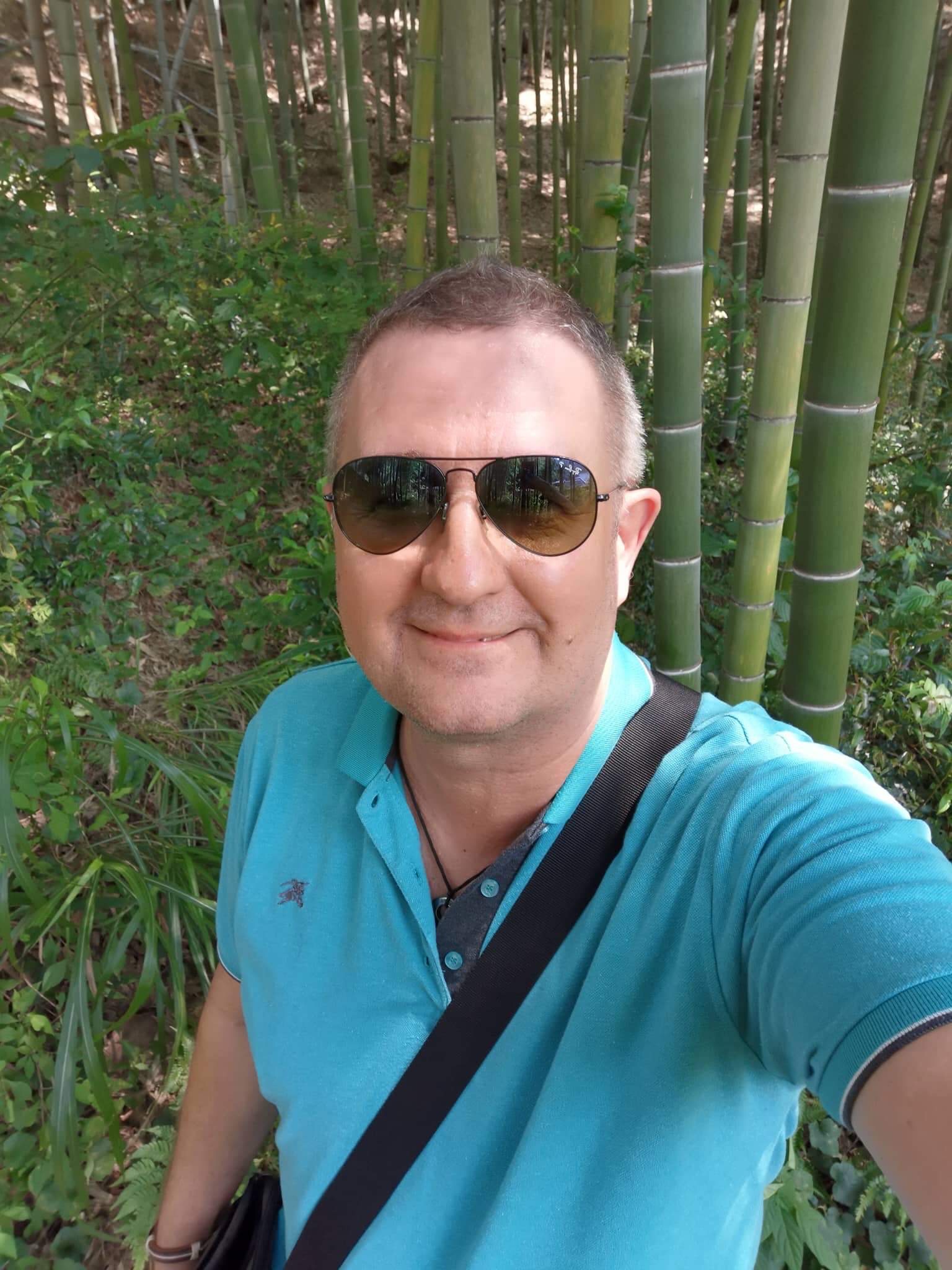 North Asia
Let's stay a while in North Asia.
Japan, Korea and Taiwan also have poor travel conditions. All three countries are struggling with the omicron and have quite a lot of contamination.
Therefore, the quarantine and entry restrictions are still in force.
If you are able to obtain a visa, vaccination certificates and PCR tests will be required.
And compulsory quarantine upon arrival. Five days.
I believe that this year holiday stays and trips to Japan, Korea and Taiwan will be rather unavailable, or at least pointless due to the 5-day quarantine.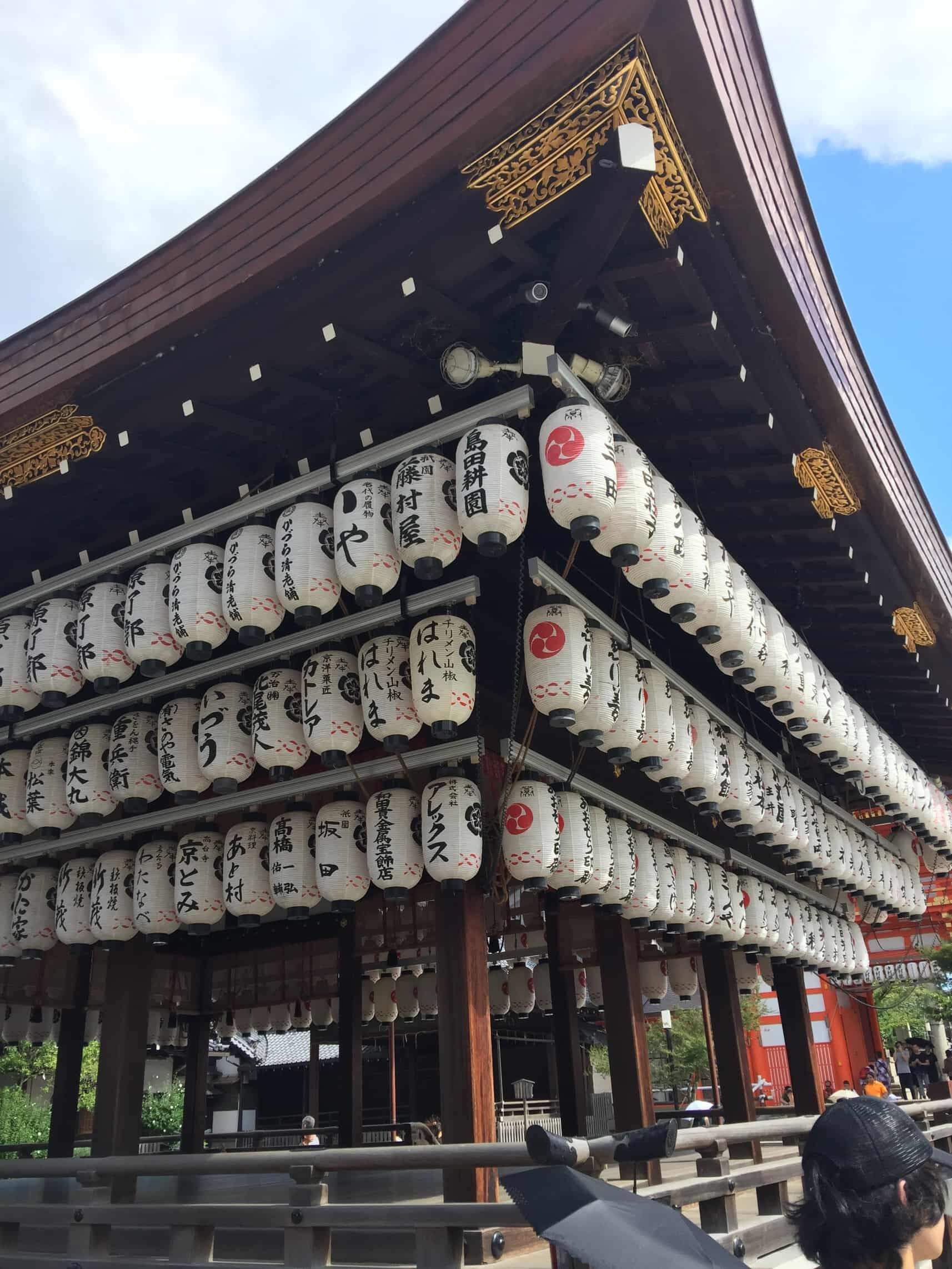 Southeast Asia
Now let's move on to the slightly nicer news.
Southeast Asia! Here the situation is much better, although it differs depending on the destination country.
Different countries have different entry conditions, and changes occur almost every two weeks. So be careful and check the latest news.
The best source of information is the IATA portal - there you will find the latest entry conditions to almost every country in the world.
Thailand

 
To go to Thailand, you must first of all be vaccinated with a minimum of 2 doses of vaccines recognized by the WHO and have a vaccination certificate with you.
As for European countries, there is no big problem. A European certificate is absolutely enough.
In addition, you must have proof of insurance that covers medical expenses for at least $ 10,000 for covid infection.
It must be stated on this insurance certificate that this insurance covers the cost of covid treatment.
Now, note - even if you only have a change in Bangkok, you must unfortunately also have such insurance to get from one terminal to the other.
So, when planning a trip to Asia, I would advise you not to travel through Thailand as a transit country. If you forget about this insurance, you will have to take out such insurance at the airport. The cost of this insurance at the airport is 350 €…. !!!
So, if a trip to Asia is through Bangkok, not necessarily. However, if Thailand is your destination country, it is enough to have a covid certificate and insurance for $ 10,000, which costs about PLN 150. You can also purchase online insurance for around $ 40 a month. I use lumahealth.com.
There is no quarantine in Thailand and generally all tourist destinations in Thailand are open.
Thailand, but also most of the ASEAN nations, did a lot of work during the final phase of the pandemic.
The entire tourism sector has been vaccinated - employees of all holiday resorts, travel agencies and transport services, all are vaccinated with at least two doses and tested regularly with antigen tests.
This is very good news for tourists.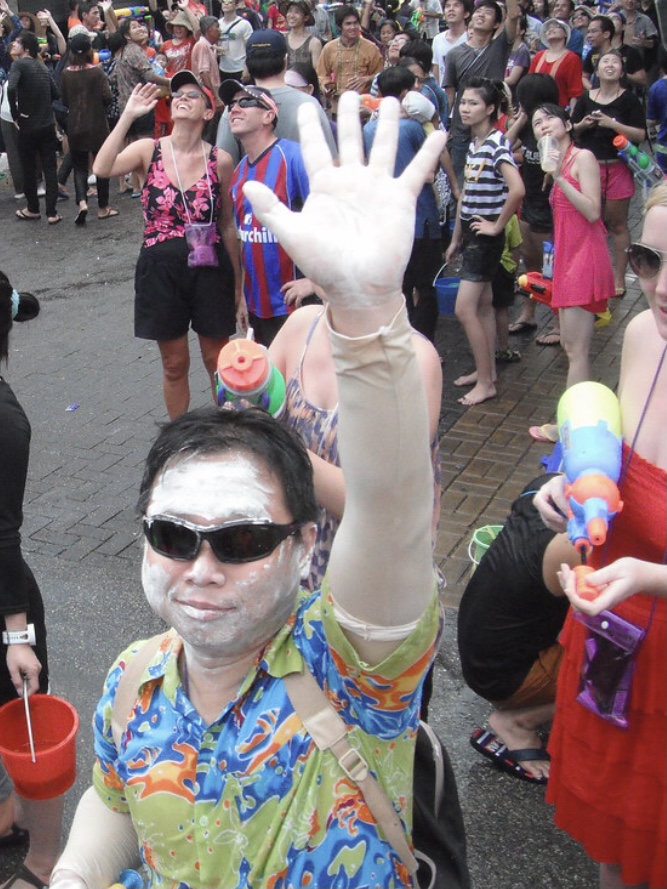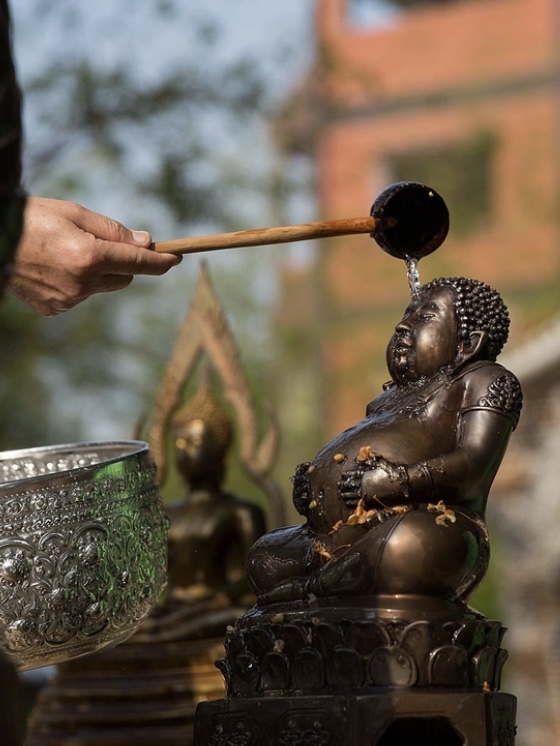 Malaysia
If you are going to Malaysia, the situation is similar, albeit with a slight difference.
Namely, in addition to a vaccination certificate (at least two doses and a vaccine recognized by WHO), you must have a certificate of a negative PCR or antigen test.
While the PCR test is always performed by an approved laboratory, the antigenic test can come from a pharmacy. However, for entry into Malaysia, it must be done in a medical unit and certified in English.
The difference in validity of these tests is determined globally - the PCR test must be performed no earlier than 72 hours before boarding, the antigen test must be performed no earlier than 24 hours before the boarding of the last flight segment to Malaysia.
Before traveling to Malaysia, you must register your vaccination certificate on government websites and download the government application from the Internet (from the App Store or Play Store), which will be used to move freely in Malaysia, will generate a QR code for you, thanks to which you will be able to you can visit tourist places freely and you go to restaurants. Below, in the gallery, you have a photo of the application - MySejahter.
Fortunately, there is no quarantine in Malaysia as well, so you can enjoy the charms of this beautiful country right after your arrival. Of course, as long as you are vaccinated with a minimum of two doses and the pre-departure test is negative.
As we are with Malaysia, Singapore is also open and very happy to welcome tourists
When entering Singapore, it is enough to have a vaccination certificate, again the European covid certificate is completely sufficient here, you only go through passport control where you have to prove such a certificate and in fact, the whole of Singapore is open to you.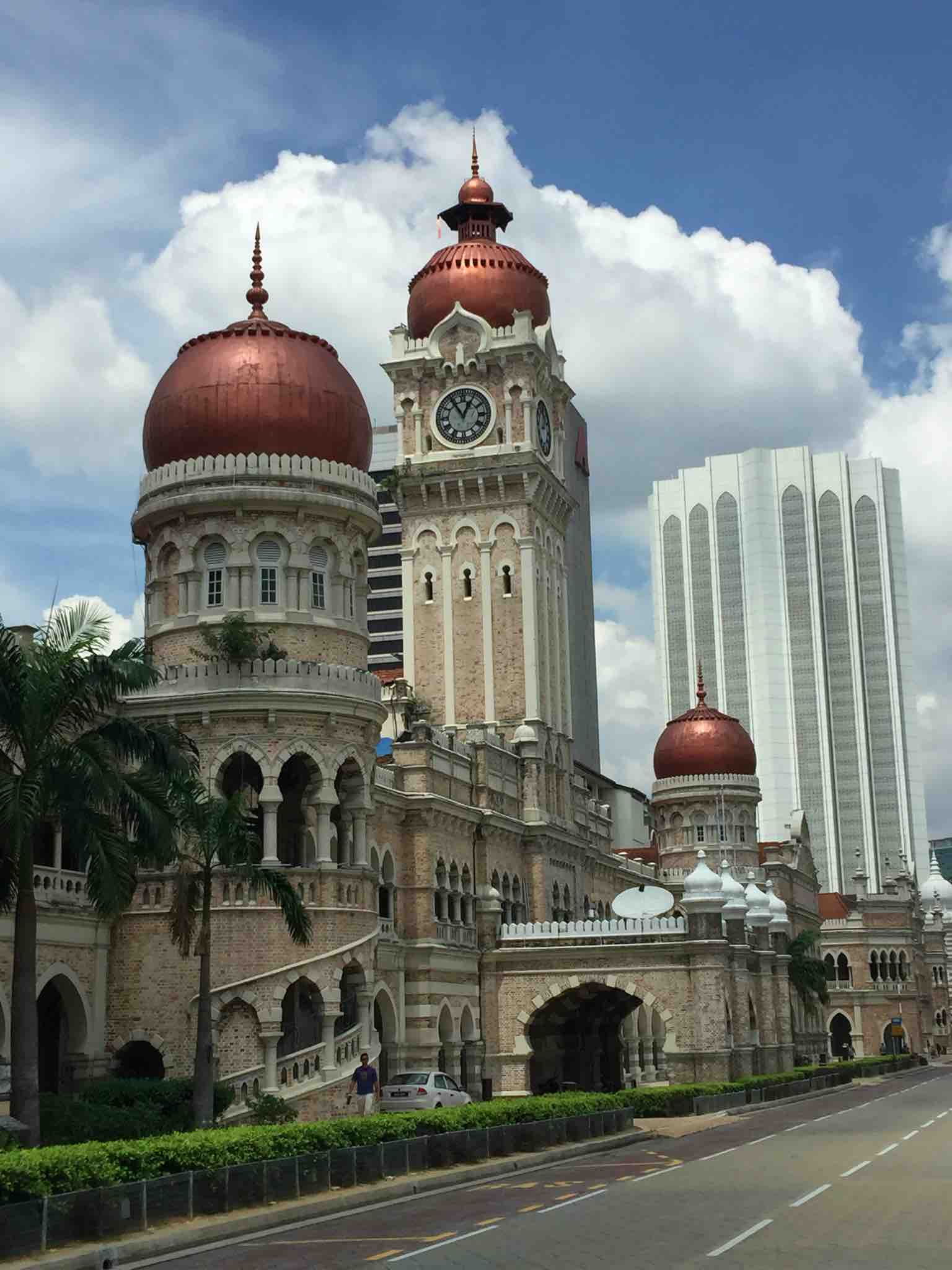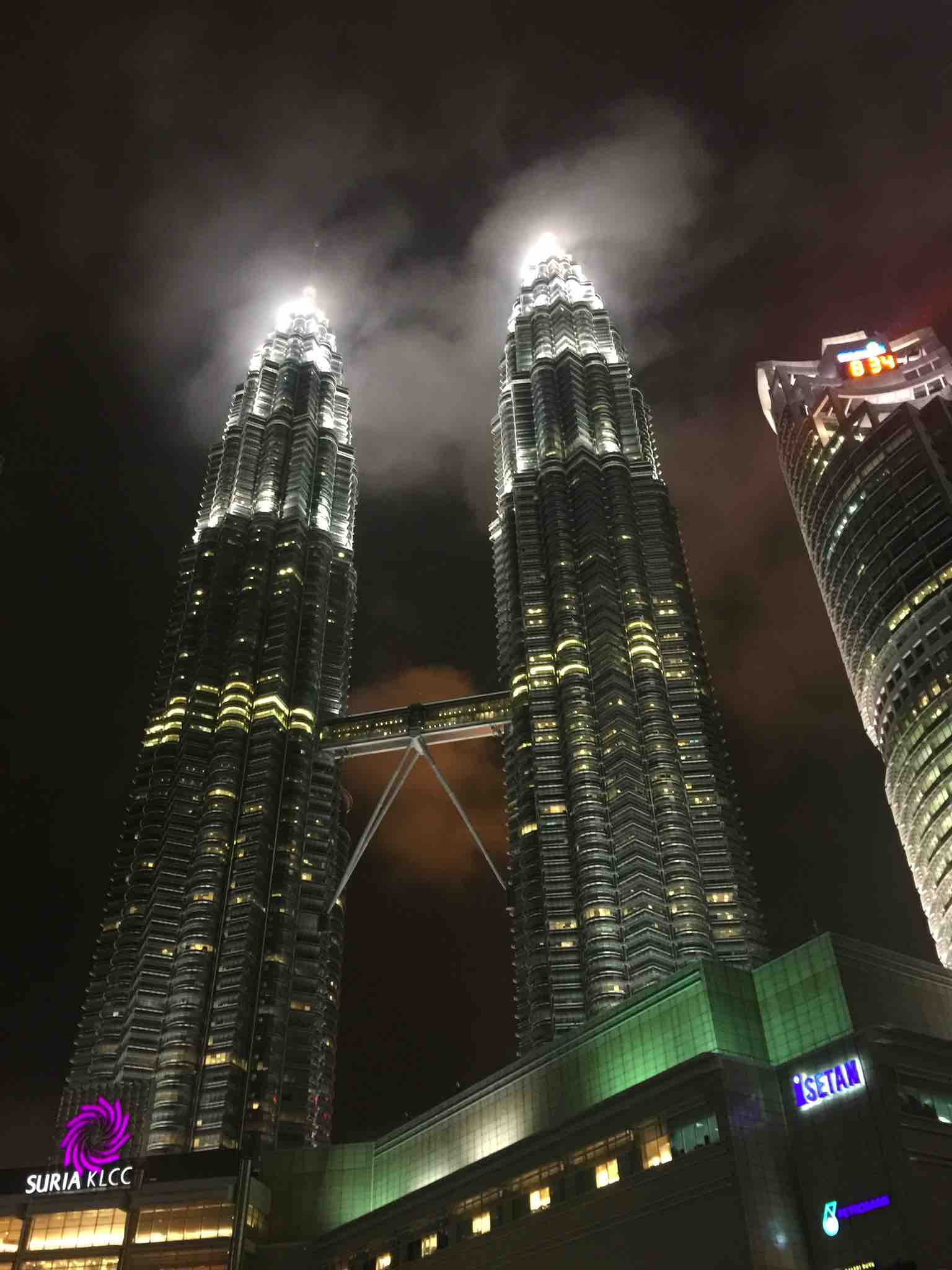 Singapore & Indonesia
The situation is similar to that in Singapore also in Indonesia.
Here, all you need is a covid certificate from your country of origin (European ones are recognized) and you just need to show it upon arrival.
It is worth noting here that depending on which airline you will be flying, the airline often also requires you to be tested in order to board.
As the antigen test is widely accepted in Asia and cheap, it is worth doing before departure, especially since some airports in Poland offer such a service.
The antigen test is cheap so it is generally not a shocking expense.
If we can afford a vacation to Asia, this small expense should also be within the budget.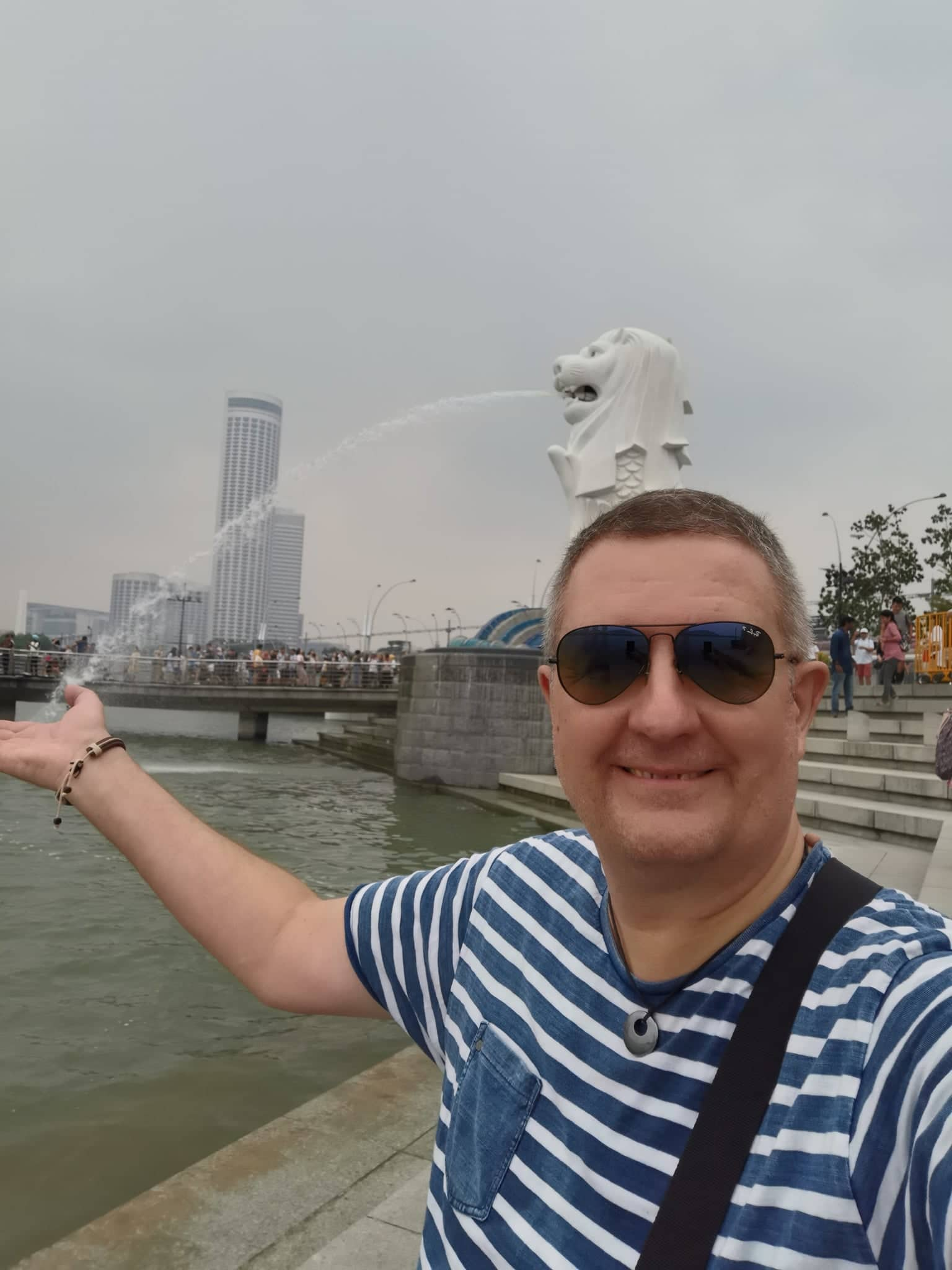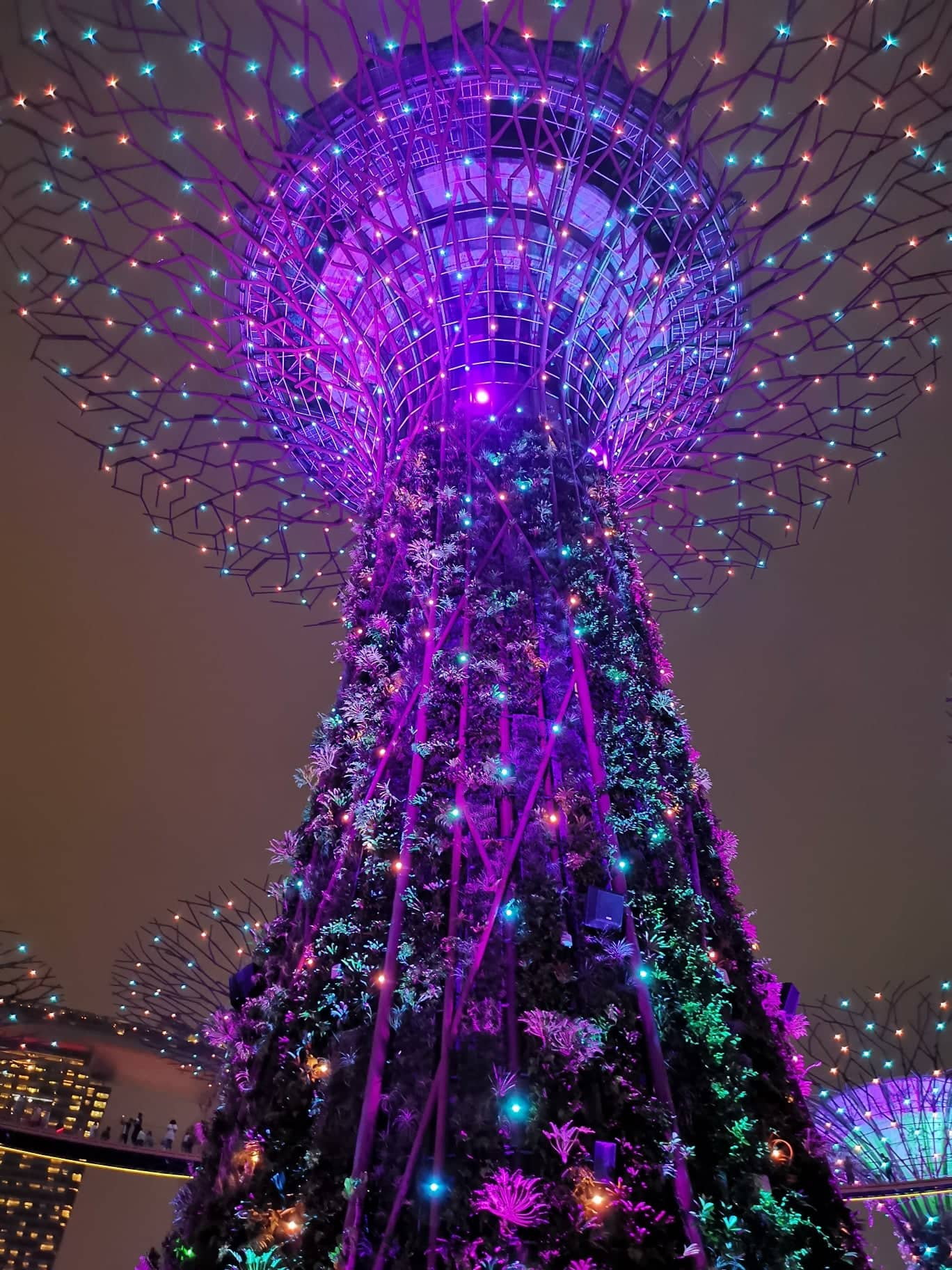 Cambodia & Laos
Cambodia is also open to tourists and a covid certificate is enough.
At the border, you only need to apply for a visa, but this is a formality that costs $ 25 and you have entry to Cambodia.
As far as I know from our Polish pilots flying in Viet Nam, we currently have at least two connections from Viet Nam to Cambodia, so probably also from other destinations such connections will be possible. The main port is Phnom Penh and now Siem Reap as well. So, access to Angor Wat, Bayon and other temples is now open.
When planning to enter Cambodia from Viet Nam, you should be careful about two things. The first is that at the moment only Vietnamese 30-day e-visas are available, with one crossing of the border. You can order a second duty while in Cambodia, but it's always a risk. The second is that for the time being the traffic on the Mekong and road crossings are closed. So visiting Cambodia from Vietnam is possible only by air traffic. For now, traffic is light, but planes generally fly and it's safe.
Of the countries in Southeast Asia, only Laos is still closed.
However, I think they will open the border soon.
Firstly, it is clear that despite the opening of borders in the countries that I have mentioned so far, this has practically no effect on an increase in infections.
Vaccinations have done their job and the organisms are much more resistant, so the risk of coming to Asia is much lower.
Secondly, it is clearly visible that the work that was done in Asia in the last year in connection with vaccinations for the public and for employees of the tourist movement, but also openly traveling within the country, resulted in the fact that population immunity was acquired and today, whatever you say, this is the situation in Southeast Asia it is very stable.
Everything is open and you can see Asia waiting for tourists.
In short, the money we provide as tourists is even 20% of the GDP of some countries here.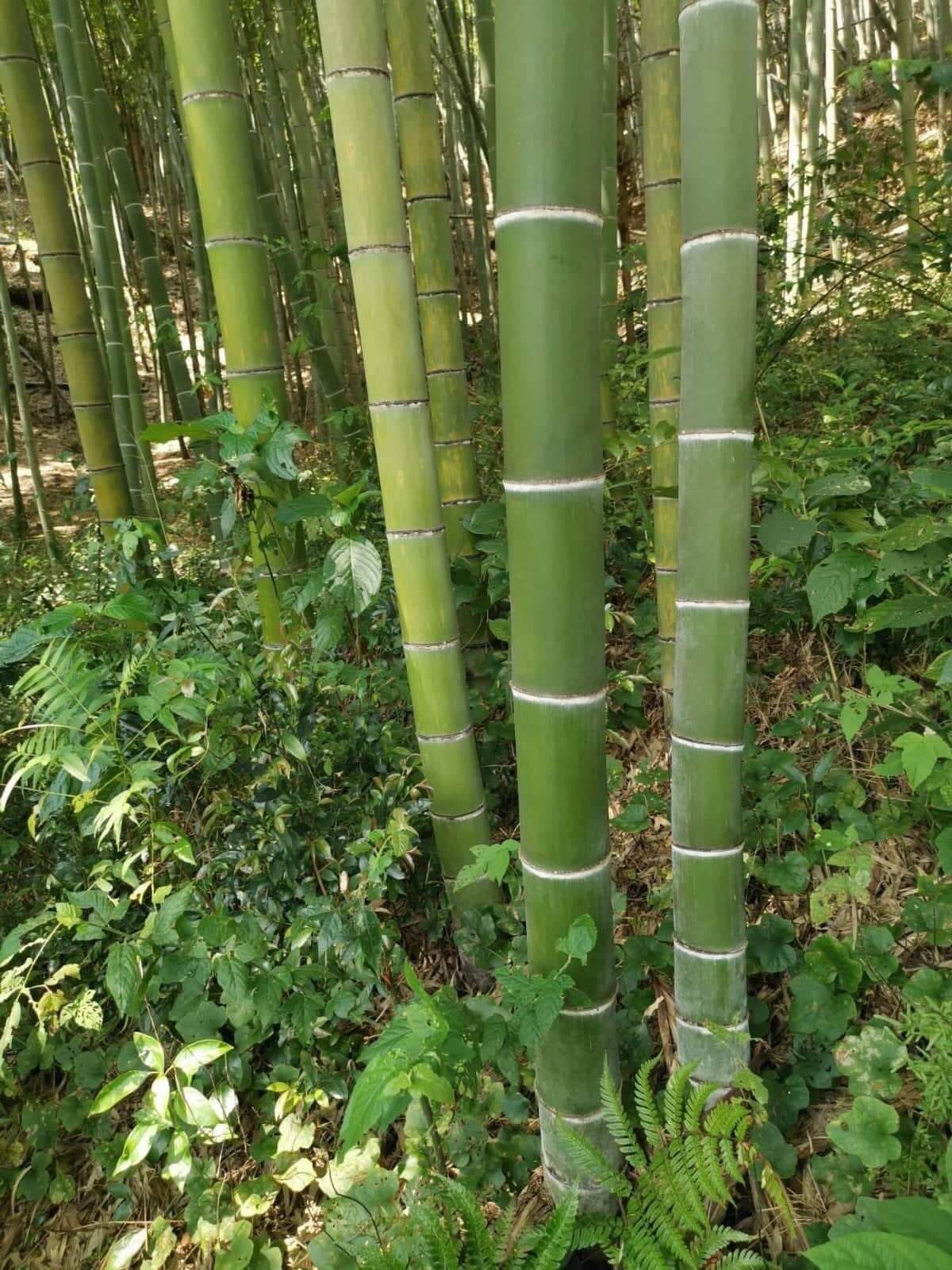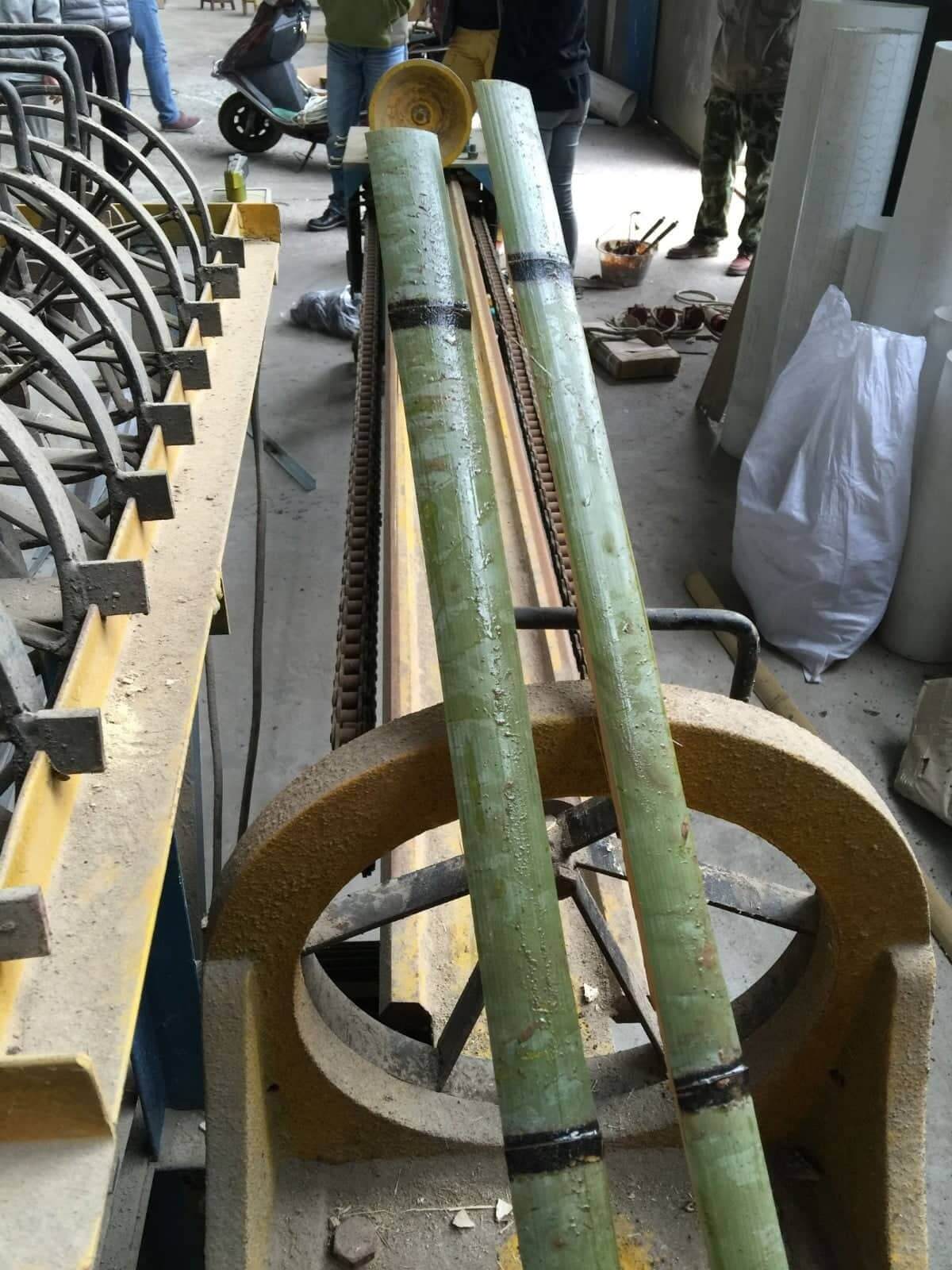 Viet Nam :)
And now the nicest news of all.
Viet Nam opened its borders more than a month ago. From April 15, all restrictions on entry to Viet Nam are lifted.
It is enough to be a resident of one of the 16 countries that have a visa-free agreement with Viet Nam or be a citizen of one of the 120 countries with which Viet Nam has an agreement for e-visa traffic and you can freely travel to Viet Nam.
The e-Visa application is simple, takes three business days and costs $ 25.
All you need to do is have a scan of your passport page and a scan of your passport photo and in a few minutes you will apply for a visa on government websites, in English.
After 3 days, a link to download a visa will be sent to the e-mail provided in the application.
It should be printed and then presented at the passport control at the airport.
There are no tests required for entry into Viet Nam. Covd certificates are also not required.
It can be said that from all over Asia, the easiest way to enter is precisely to Viet Nam.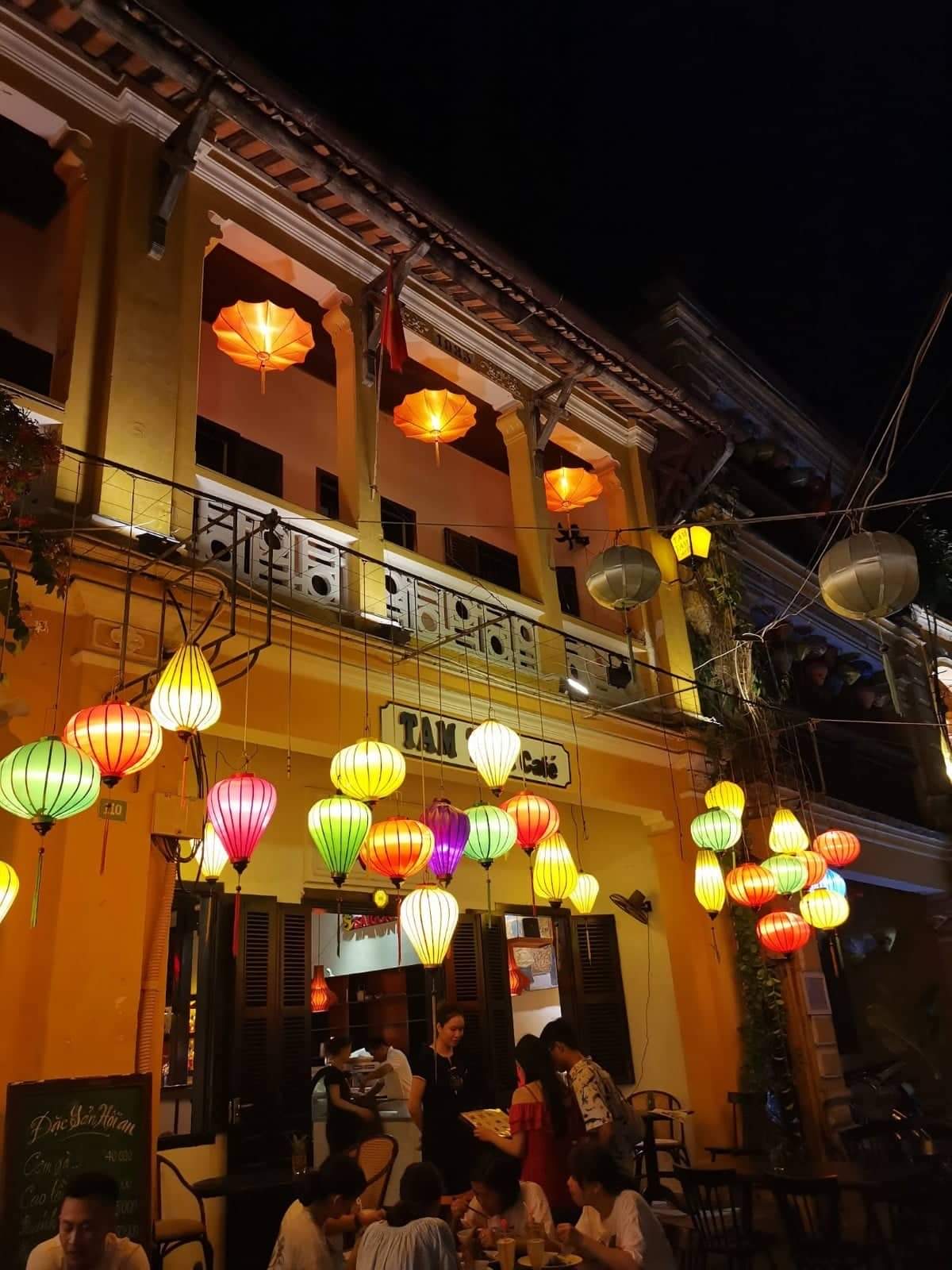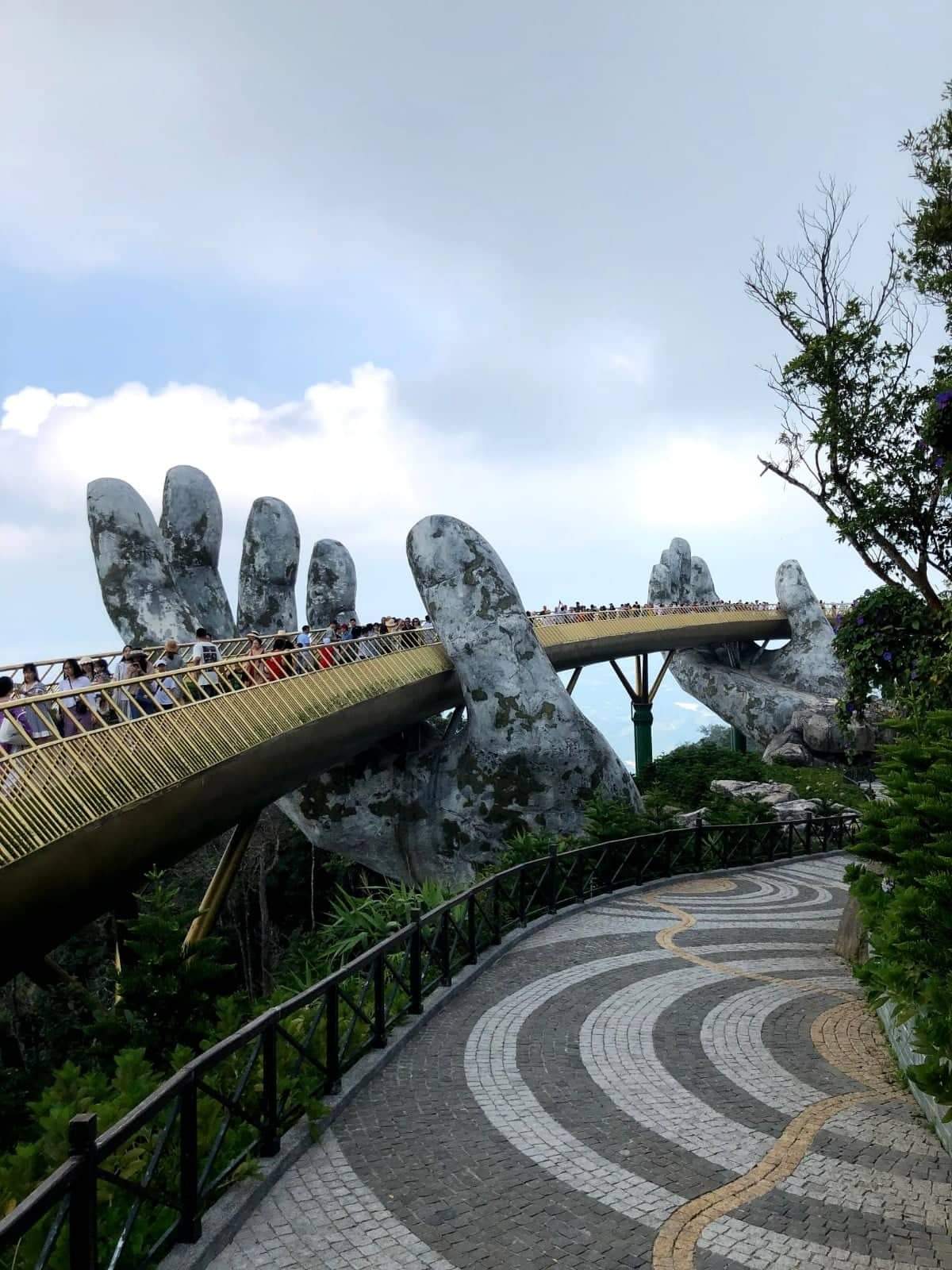 Philippines
The situation is somewhat more complicated in the Philippines.
Here, unfortunately, covd certification must comply with the government law and the problem is that some countries already have a signed contract and mutually accepted forms of the certificate, and some not yet.
The Polish certificate from the European Union is not yet included in the bilateral agreement, but also the Vietnamese certificate has not yet been recognized by the Philippines. In addition, you must register your entry on government websites to receive a QR code for entry and have an application that tracks your travels in the Philippines - Traze. Plus, insurance covering covid treatment costs.
It's a lot to manage it compared to Viet Nam for example.
So there are some problems with entering the Philippines and it is a beautiful island country, recognized in tourism rankings as number one in the world today.
However, I am hopeful that from June 1st something will change on this topic.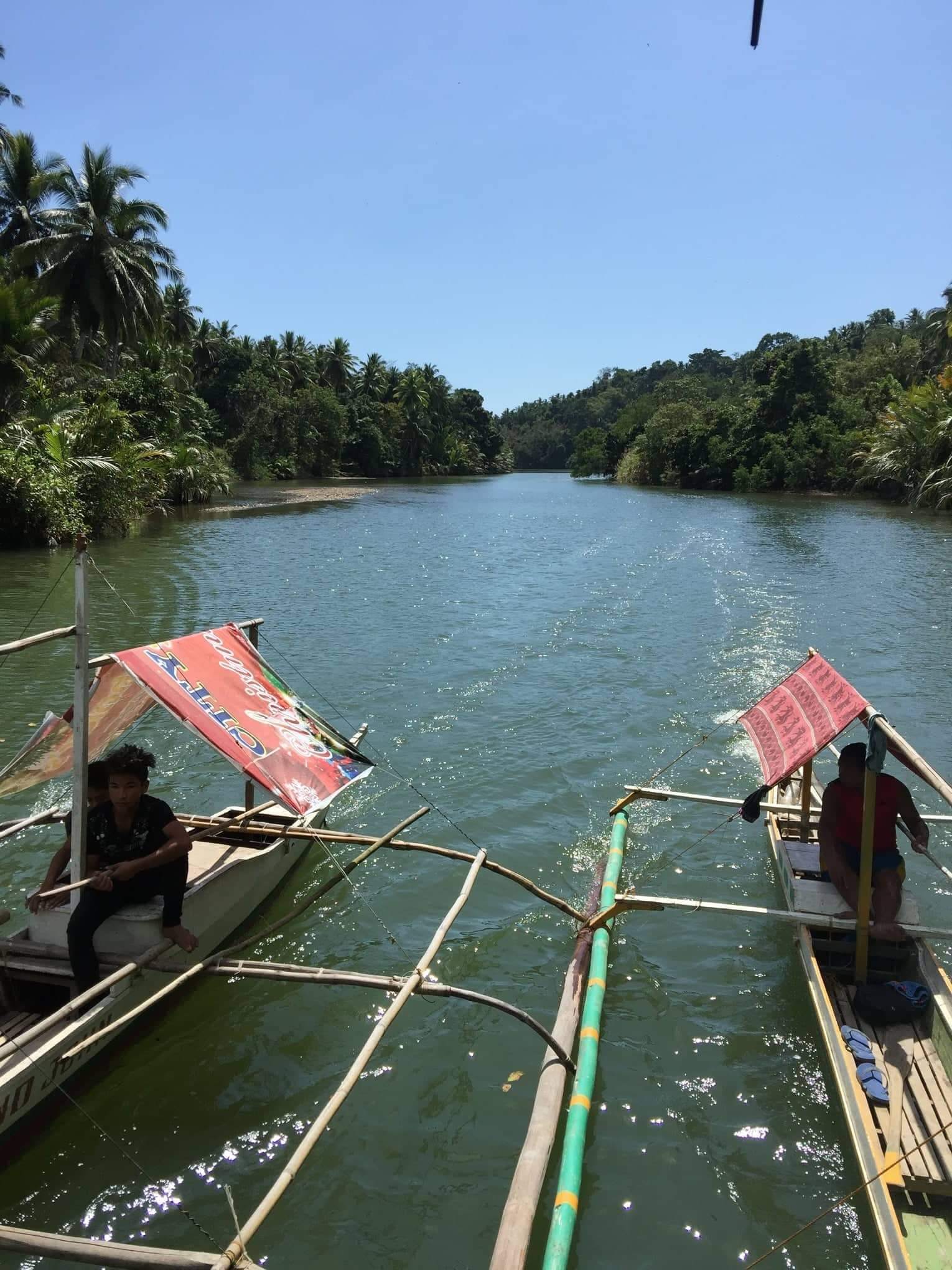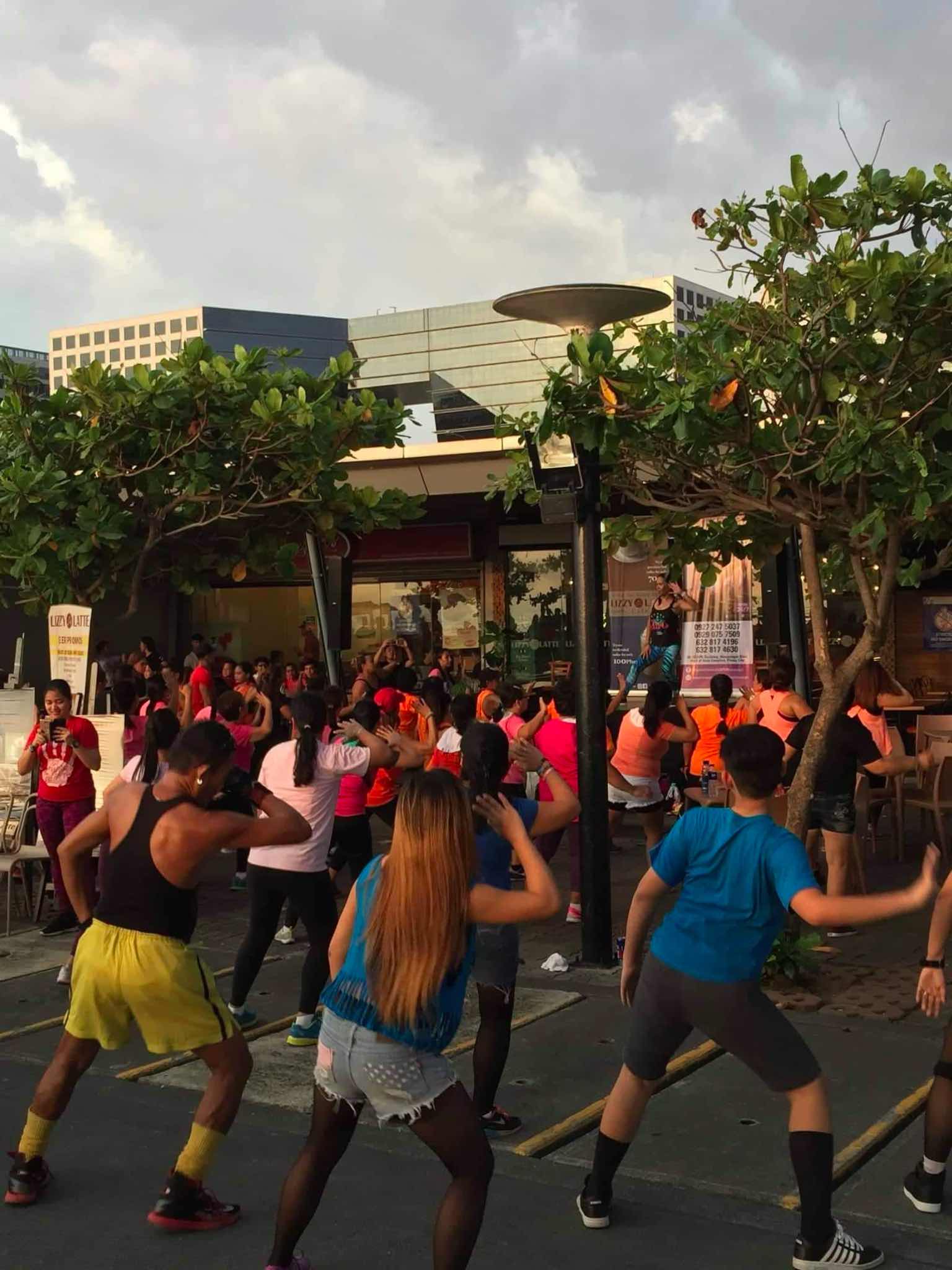 This is the situation of tourist entry traffic in Asia as of May 20th.
If anything changes, I will keep you informed. Check out my Facebook and Instagram.
In general, the situation is positive and you can already plan trips to at least some Southeast Asian countries.
Service availability and prices have not changed somehow dramatically. You can see that it is more expensive, but these are not dramatic increases.
As a rule, at the level of 10% to 15% for tourist services.
Although in the last week, for the dates in July and August, there is a clear sale of hotel places. Reductions in offer prices amount to 30-40%.
This clearly shows that there is no such demand as it was two or three years ago.
A bigger surprise awaits you when buying airline tickets. The return ticket prices for $ 700- $ 800 are over. Currently, such a ticket is a minimum of $ 1,500.
Anyway, I am going to Europe soon and one of the segments of my flight has been canceled because there are probably not enough passengers to start the Sai Gon-Frankfurt flight.
I will have to join another flight, possibly from Ha Noi.
This would confirm my thesis about little tourist traffic to Asia. Besides, pilots also say that planes in local traffic are filled to a maximum of 60% and international flights within 50%.
So it is not yet the moment when tourism in Asia will reach the pre-pandemic level ...
Anyway, dear readers, Asia is waiting for you. Warm Welcome!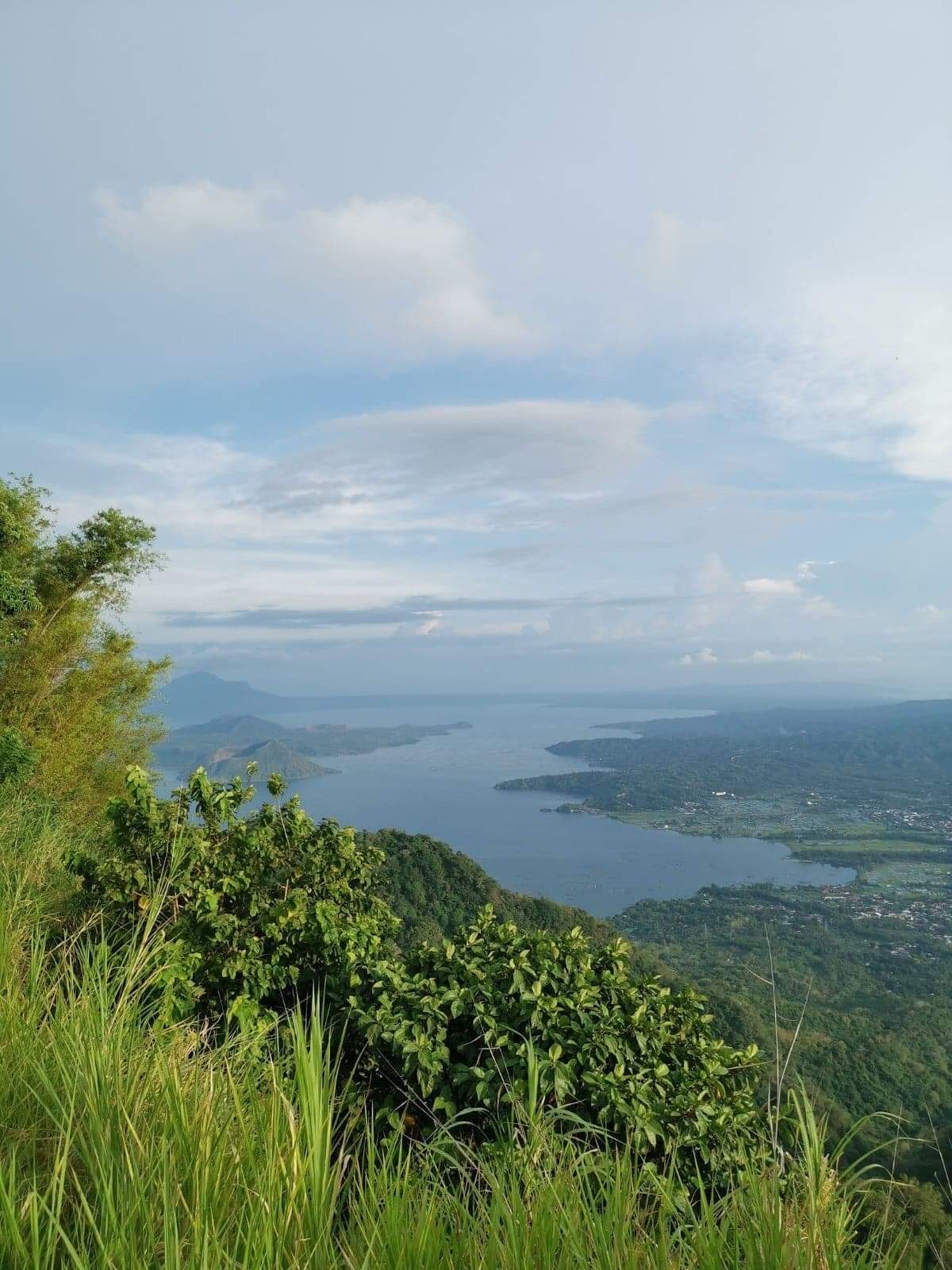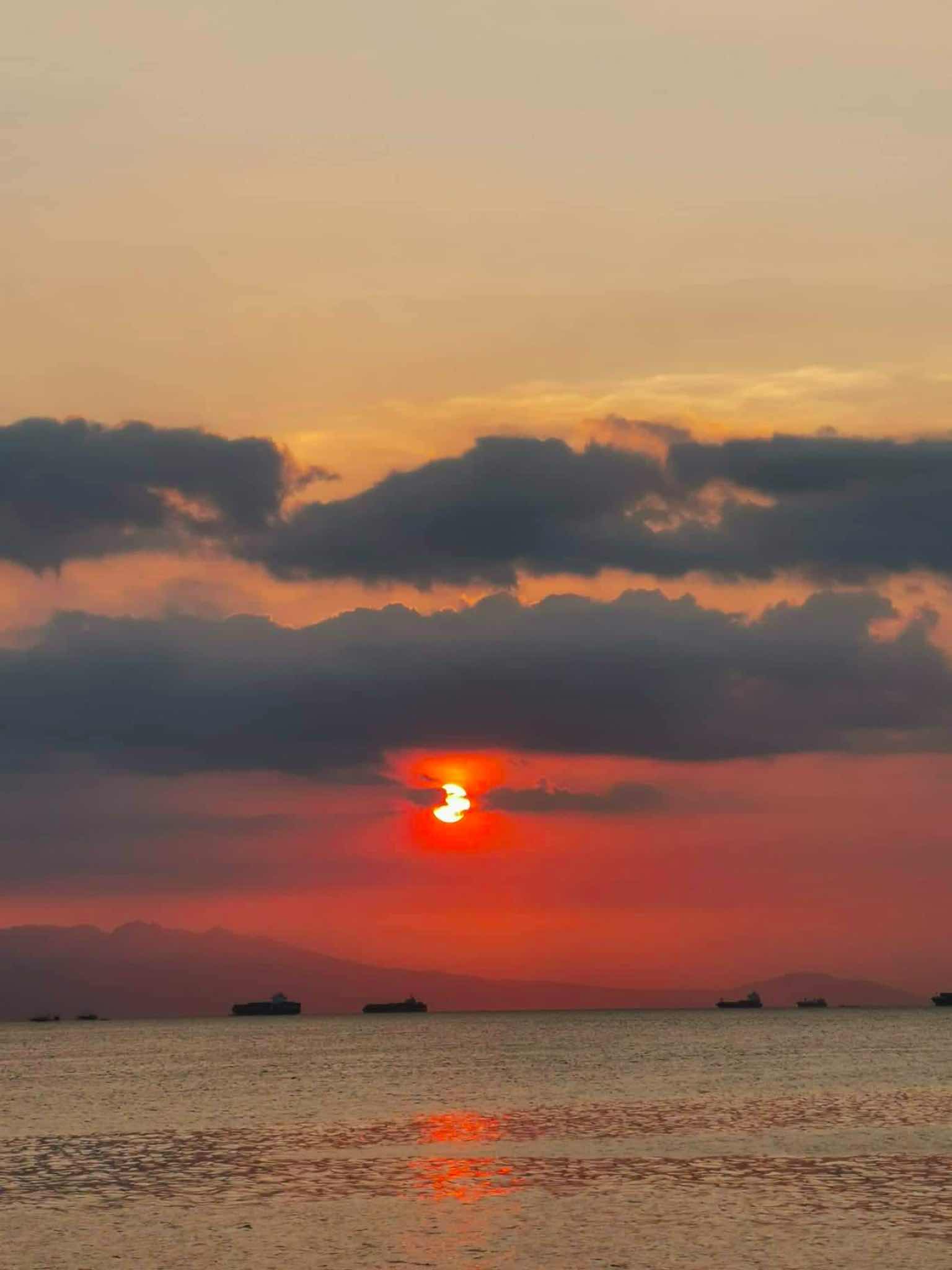 Finally, as I mentioned in the introduction, I would like to tell you about a small improvement that you will find on my pages.
Namely, just below the title photo on the home page, I added a small search engine that is set to search for articles on my blog.
So if you are interested in a city, country or topic, enter what interests you and you will get suggestions for articles that correspond to the keywords you have given.
Hope this helps in navigating my pages. After all, there are already 89 articles on 26 pages.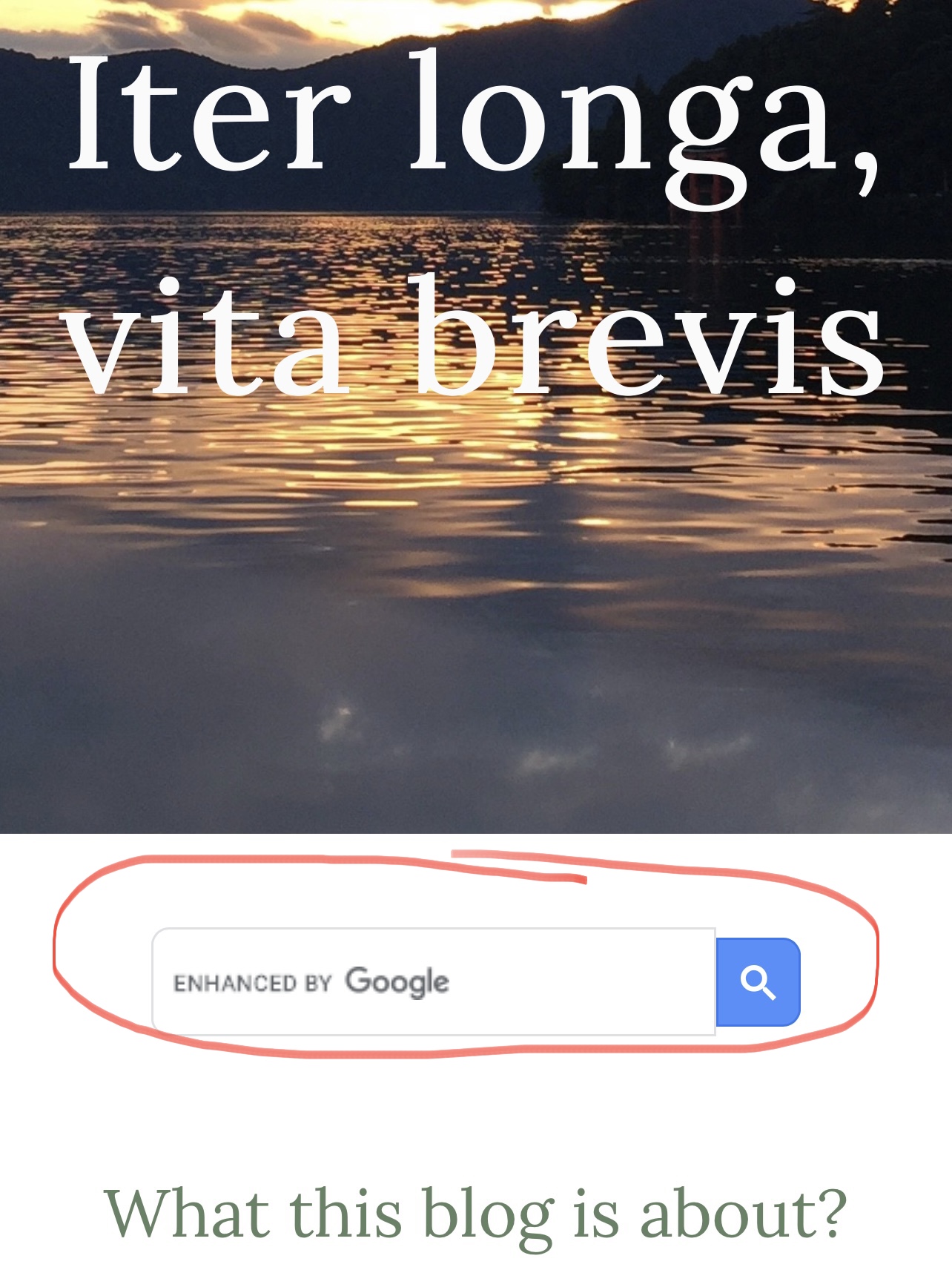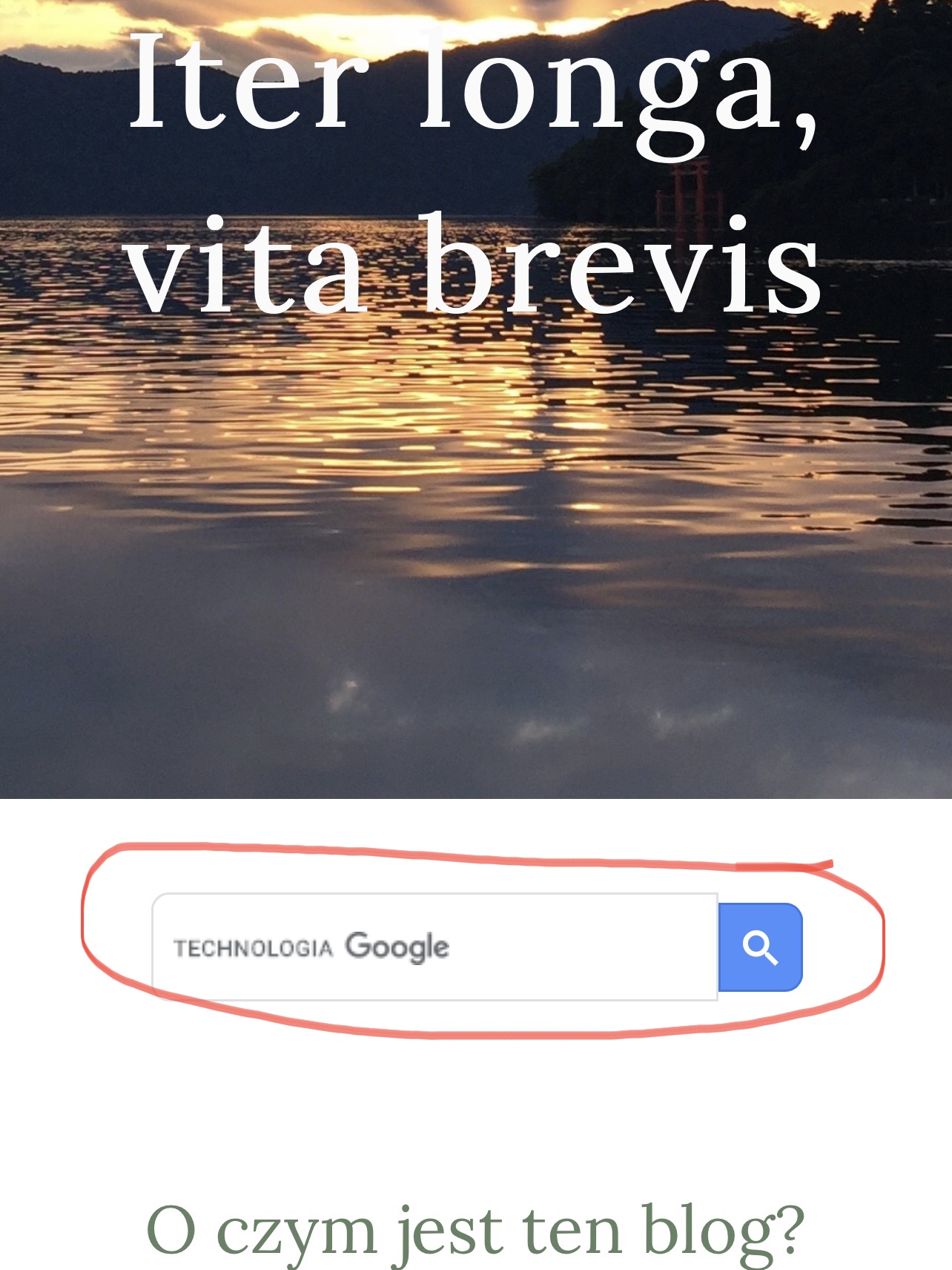 I mention it because from now on, having such a search engine, you are able to navigate the blog much more conveniently.
You can search for news or articles about the country you are going to, maybe even the specific city you have chosen as your destination.
It is enough to enter at least one word and thanks to the search engine the list of related articles will be displayed. Just click on the photo next to the description and you will be able to easily go to the selected article.
That's it, my dear. As you can see, the situation in Asia is under control.
I hope that despite all the misery that prevails in Europe, not only because of the war, but also inflation and the entire economic situation, you will find a moment in your calendar and some money in your wallet to go on vacation somewhere.
If not Asia, then somewhere around. It is very important for the balance of life in order to find a springboard from such everyday gray life, at least once a year. From this race we all experience. Do you remember? IKIGAI!
So we welcome to Asia those who want, those who can, and those who can afford.
It is worth coming, especially since at the moment, due to the low tourist traffic, all attractions that used to be very crowded and crowds disturbed taking, for example, nice photos, are now available without the crowds disturbing the experience of the beauty of monuments and local attractions. In the end, you will be able to experience beautiful sunrises and sunsets, spiritual elation in temples or just lying on the golden sand under a palm tree without hundreds of people around you ...
Welcome to Asia!  with the best tropical regards!
Arek from the Delta of Nine Dragons.