Good morning on Easter Sunday. Have a peaceful and healthy Easter!
Yesterday evening we had the first spring storm in Saigon. This heralds the coming of the rainy season. Time to get ready for the daily rainfall.
We are just after the full moon in Viet Nam. In Europe we celebrate Easter.
From an Asian perspective, Easter is mainly associated with having fun looking for colorful eggs on a Sunday morning. It is thanks to the United States, whose traditions are widely known in Asia. And that's basically it. The culture of "Święconka"(traditional, natural fibers basket with food) is not known here and there is no tradition of Easter breakfast in the same form as in Poland. White sausage, smoked meats, sour rye soup, "Mazurek"cake and the tradition of sharing an egg? Forget, all those don't exist in Asia.
Interestingly, even in the Philippines, which is after all the only Christian country in Asia, the celebration of Easter is more Americanized.
While browsing my travel records, I was trying to find something that would be a kind of link between the European and Asian cultures. What I might call the point of contact between two continents.
Can you imagine? I found it. What's more, it has to do with the easter`s Wet Monday tradition of "smigus-dyngus" (water battle) in Poland.
Surprised?
During my travels to Thailand, visiting Bangkok and its vicinity several times, I came across the term Songkran. After a short discussion with friends from Chang Mai, it turned out that it is… Thai New Year celebration.
This holiday falls exactly at the beginning of the rainy season and is associated with an incredible, maybe not for Poles;), tradition. And it is this tradition that, in my opinion, can be a link between our cultures.
And it is about the Water Battles, associated with the celebration of the Thai New Year. This festival is very similar to the tradition of "smigus - dyngus".
If you thought that the tradition of Wet Monday in Poland causes a lot of controversy related to the dilemma - to pour water on someone or not, then listen to how and what is happening in Thailand at that time.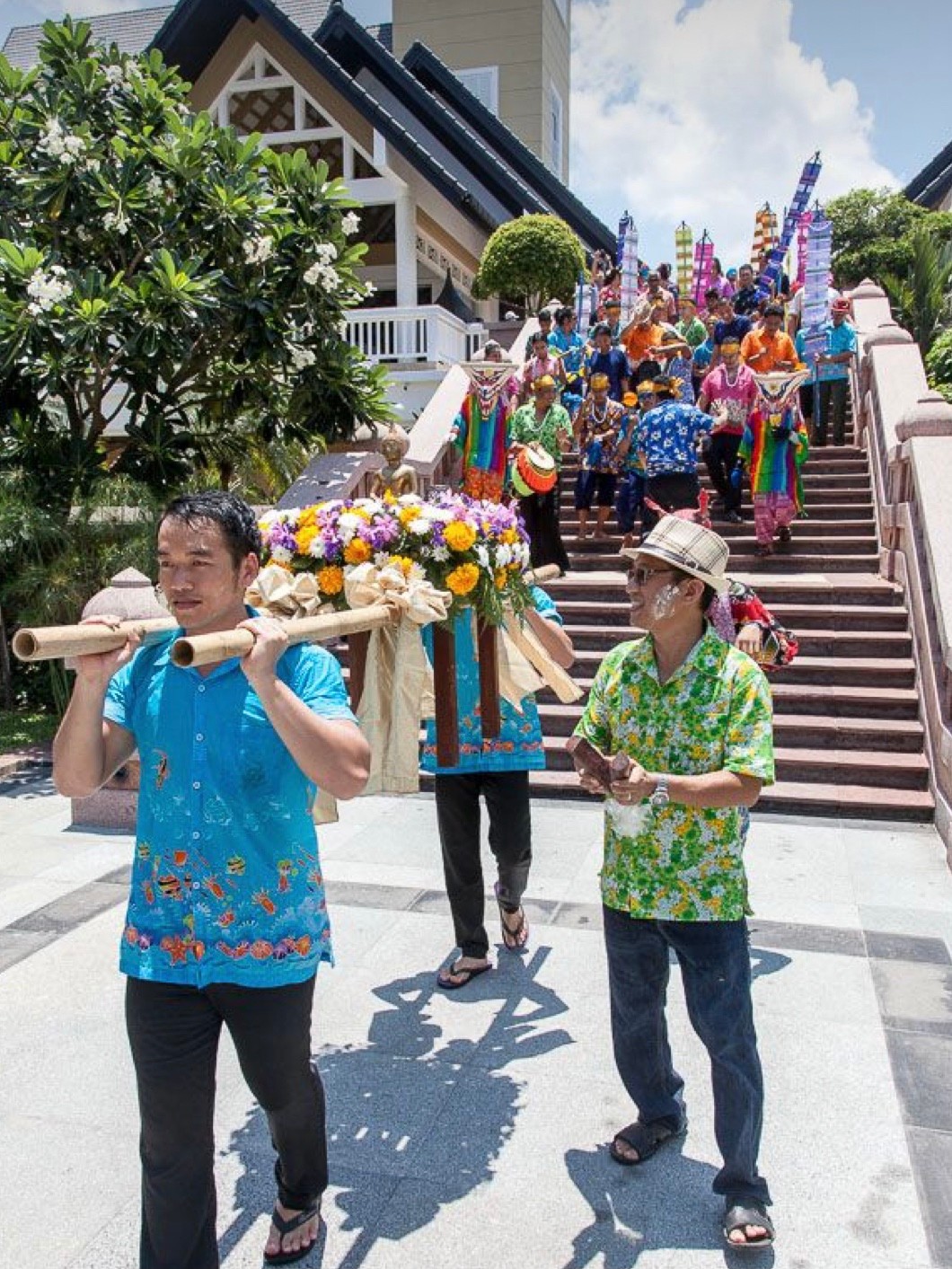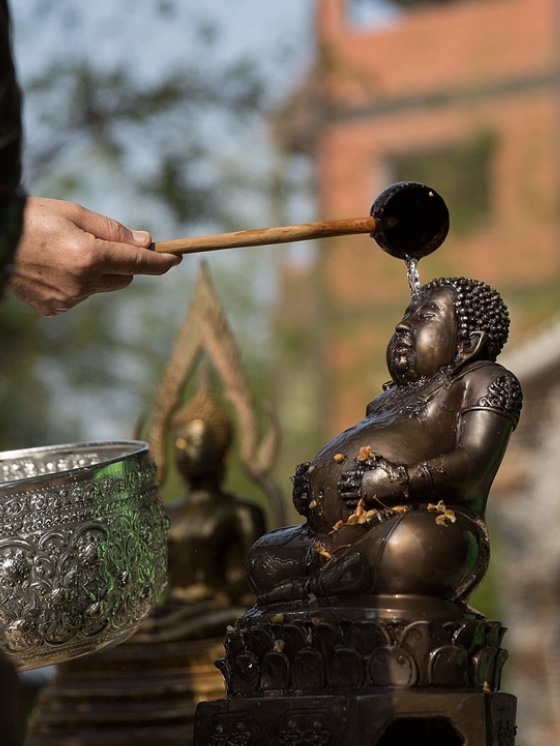 New Year - Songkran
At the Songkran Festival, our Wet Monday is like a raindrop in the ocean ...
Traditional Thai New Year - Songkran, the largest and most important annual festival in Thailand, has been celebrated for centuries and is full of tradition.
The word Songkran comes from ancient Sanskrit, a language dating back thousands of years, and means "entrance" or "transition." It describes the astrological transition between the signs in the zodiac. In April, the sun leaves the sphere of Aries and enters the sign of Taurus. This period is known as "Maha Songkran" or "Great Songkran". This marks the beginning of the Thai New Year.
The festival is said to have its origins in the Hindu Spring Festival, which marked the arrival of a new harvest season in ancient India. While other Southeast Asian countries celebrate similar traditional celebrations, the New Year celebration in Thailand is the most famous in the world.
Songkran in Thailand is officially a three-day national holiday that runs from April 13 to 15, although the festivities can be longer - up to a week in some places.
The first day of the festival, April 13, known as Songkran Day, focuses residents on cleaning their homes, public places, temples, and schools to get rid of the previous year's bad luck and prepare them for the new year.
Another major activity is Song Nam Phra, a ritual that involves pouring fragrant water over holy Buddha statues, mainly in temples.
It is important to remember that the water (traditionally scented with a perfume called Nam Ob) is not poured on the head but rather on the body of the Buddha.
The second day, April 14, is known as Wan Nao. It is the day of preparing food and offerings to be given to the monks and placed in the temples the next day. It is also a time to pay respect to the elders. Young people prepare rose and jasmine water, as well as Nam Op scented water, which can be used to wash parents' feet during a ceremony called Rot Nam Dam Hua. Parents in return give their children their blessings, usually along with a jasmine flower garland.
Humans also like to create some good "karma" by releasing birds from cages or fish from closed tanks to open water.
April 15, the third day of Songkran, is known as Wan Payawan and people usually start the day by visiting local temples to donate food and clothing to the monks who then pray for them. They also take part in other rituals that are likely to bring good luck for the new year.
A must for Songkran celebrations are floral garlands that add a fragrant and beautiful touch to the celebration. The main types of fragrant flowers that are typically used are Dock mali (jasmine) and roses. Phuang Malai, or flower garland, is a popular gift for elderly relatives to express love and respect.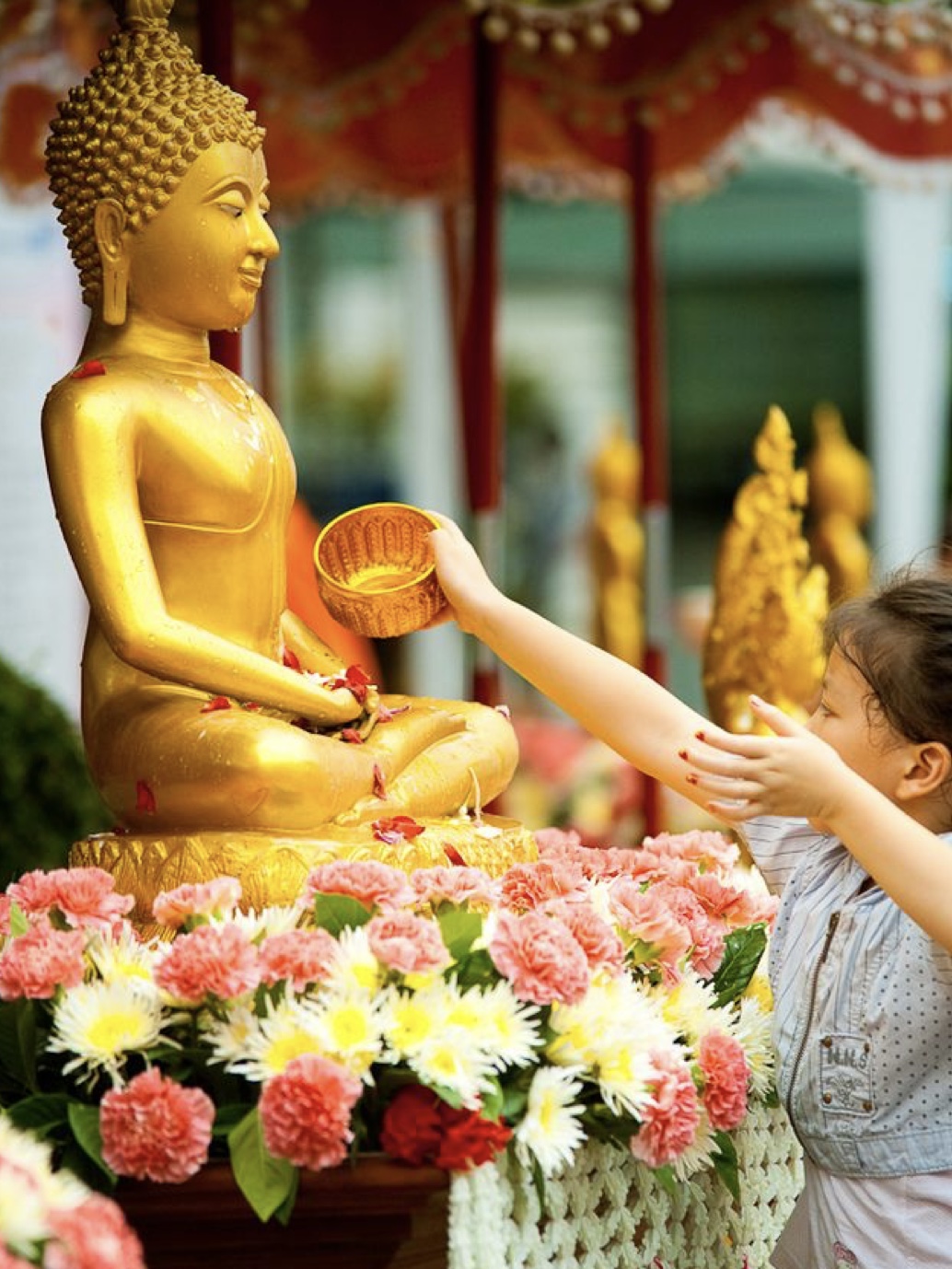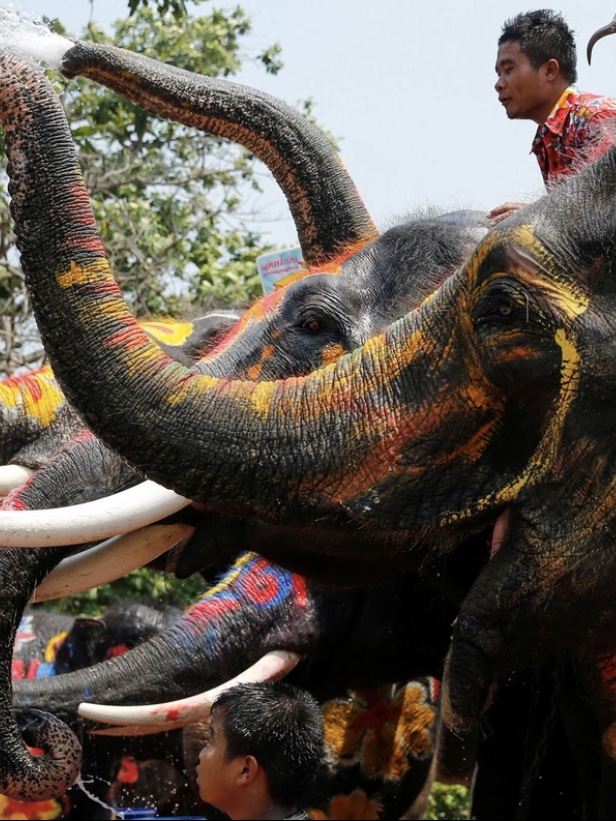 Wet Monday?
Songkran is celebrated by everyone and everywhere, all over Thailand.
Similarly to Lunar New Year, it is a time to return to the hometowns and villages to spend time with your family.
If your travel plans to Thailand cover this period, you should know that public transport tickets and hotels are fully booked several months in advance. Take this fact into account when planning your trip.
Sounds nice so far right?
But ... while traditionally, Songkran was mainly a practice of blessing Buddha statues, in modern times it has become more known as the world's largest "water battle".
Crowds of residents and tourists throughout Southeast Asia, armed with buckets of water, water pipes and huge, colorful water guns, begin a kind of "Asian Wet Monday" ...
People of all ages fill their water weapons and buckets to the brim and take to the streets. On foot or in the back of pick-ups, straight from the street or balconies, ready to flood anyone they pass. Moreover, tourists are the main focus of this game.
To make it even more fun, large amounts of white powder called "din sor pong" - a kind of talcum powder made of limestone - are thrown into the air like grenades. As it falls off, the dust effectively covers the skin of the body and face. It symbolizes protection from evil spirits and bad things that can happen.
In traditional "Songkran" celebration centers, such as Silom in Bangkok, the use of this powder has been banned in recent years due to concerns that the sewage system will clog (although enterprising sellers often find a way to smuggle it in).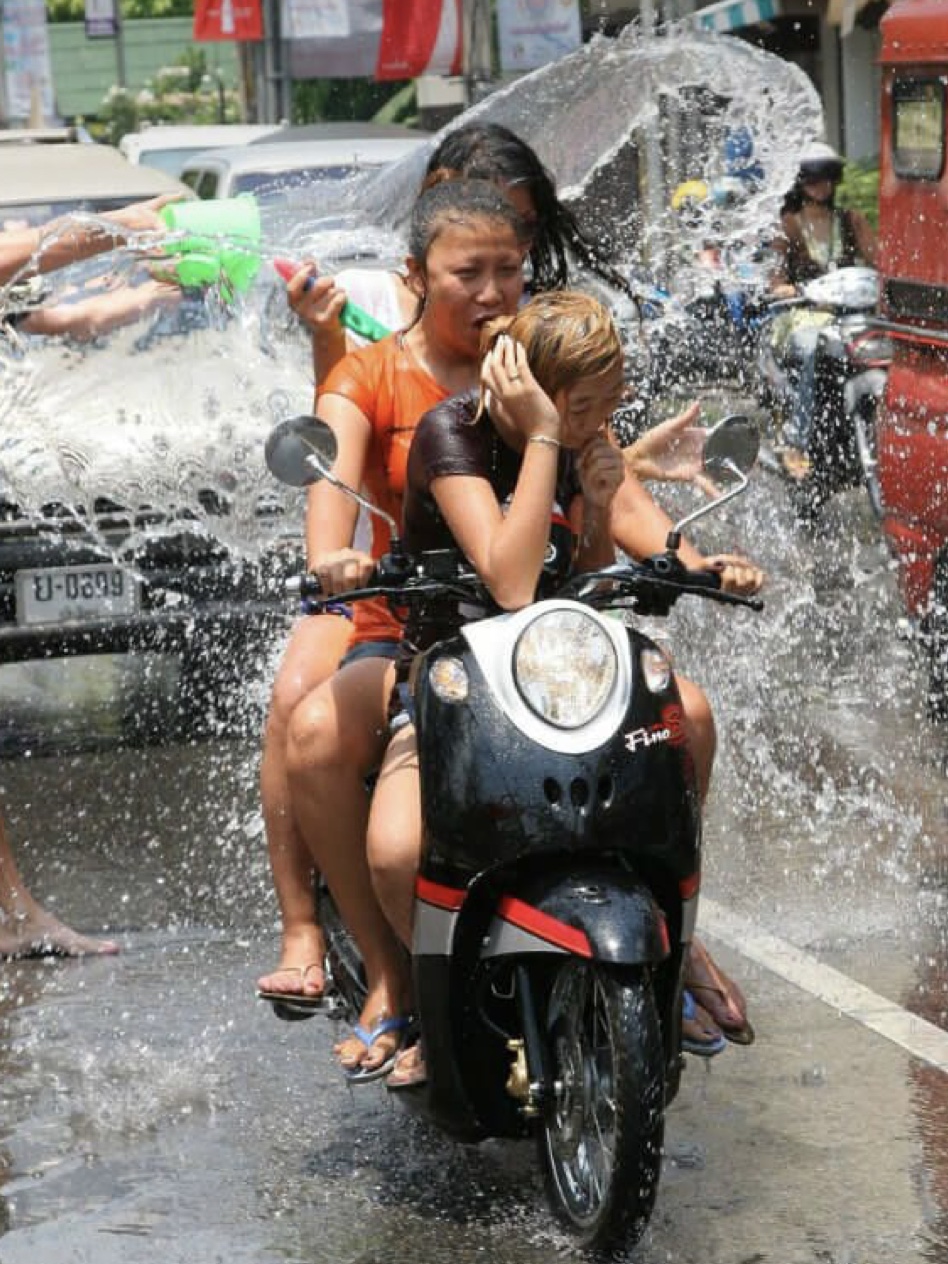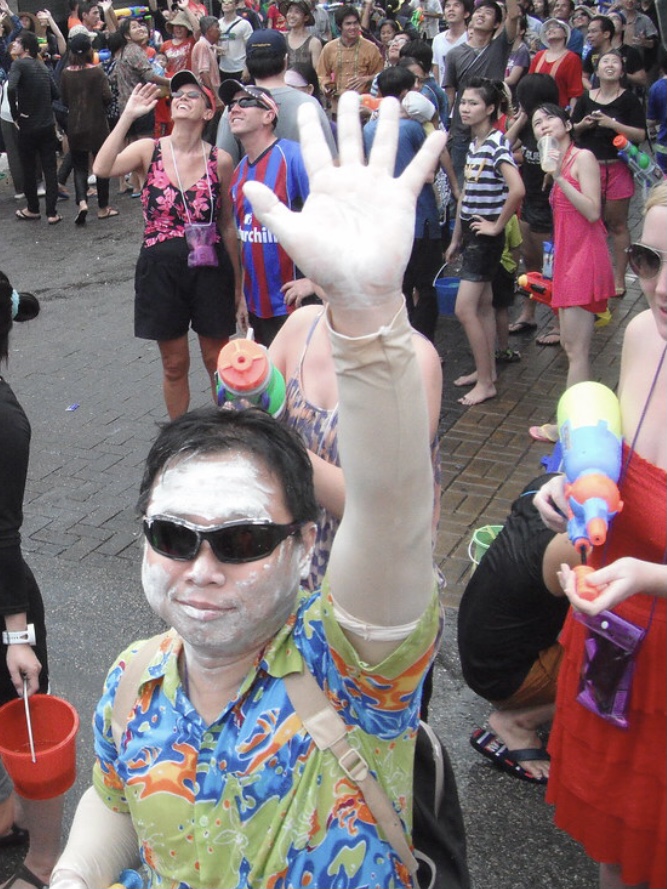 It's pouring ...
What should you wear during Songkran?
Common sense dictates that anyone who intends to walk the Thai streets during Songkran should wear light clothing, especially since April is also the hottest month in Thailand. I also recommend that you leave any valuables at the hotel. However, please do not overdo it with skimpy clothes. In many ways, Thailand is a conservative country and this is still a religious event, so when participating in Songkran we should think about shorts and T-shirts, not swimwear.
Songkran takes place all over Thailand, but the biggest and wettest events can be found in the country's famous tourist hubs.
In Bangkok, official government-sponsored celebrations are held at Benjasiri Park, where visitors receive a dose of traditional Thai customs, food and music. The most spectacular water battles focus on Khao San Road, the backpackers center in the Thai capital.
In northern Thailand, Chiang Mai - the second largest city in the country - while holy Buddha statues are carried along the streets of the city, on the roads adjacent to the Old Town moat and Tha Pae Gate, the main entrance to the historic center of Chiang Mai, a real water battle begins. On an unprecedented scale.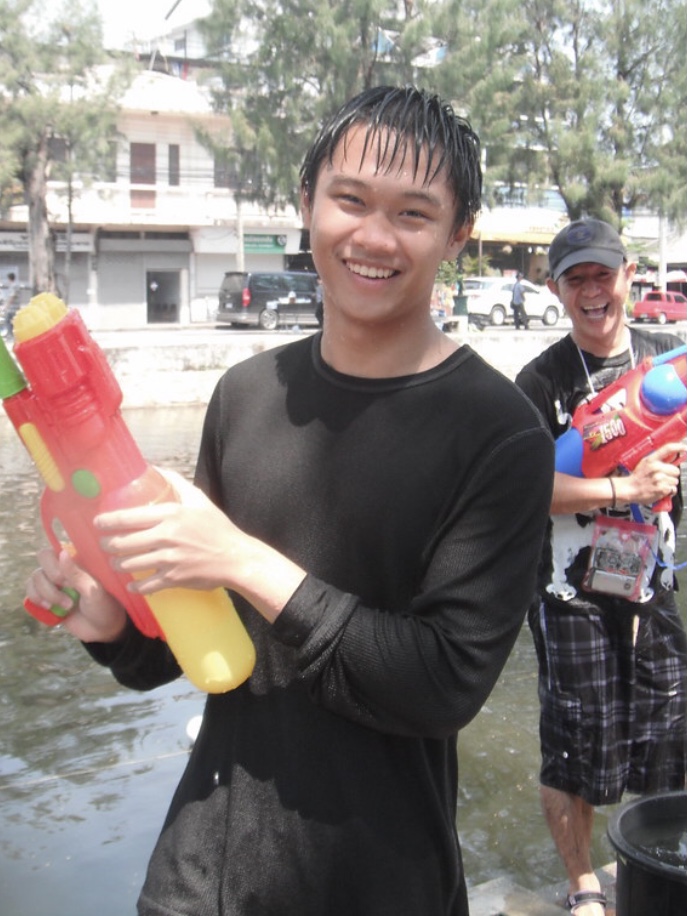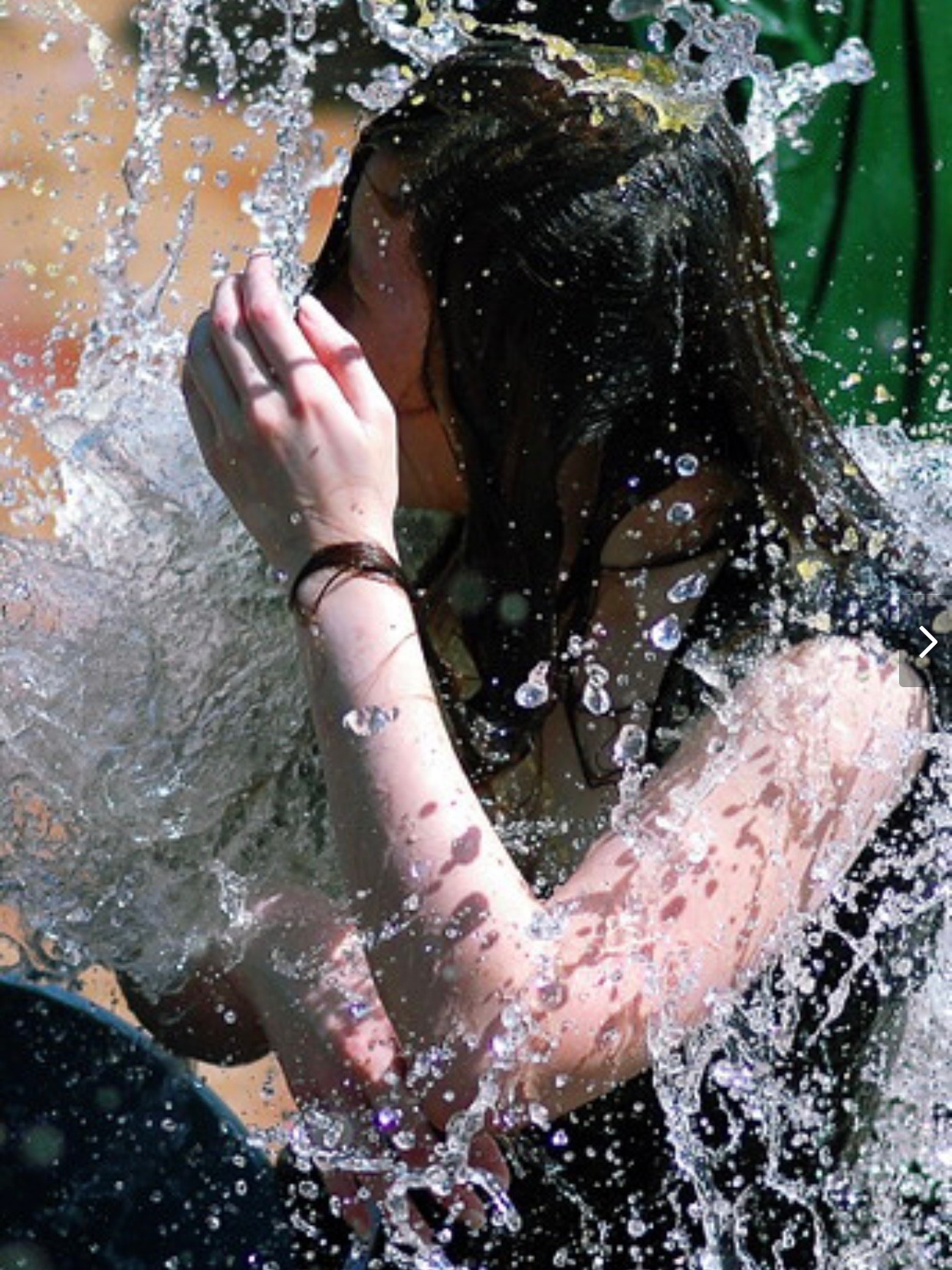 Ocean of water...
By contrast, in central Thailand, in the former capital of Ayutthaya, perhaps the most extraordinary Songkran celebration takes place, where a herd of intricately painted brightly colored elephants sprays water on crowds of onlookers.
Either way, water is everywhere - buckets, water guns, plastic bags, whoever has what!
I can only confirm that these water wars resemble Eastern European traditions, such as Húsvéti Locsolkodás or "Wet Monday" in Hungary or our "Wet Monday" in Poland and Ukraine.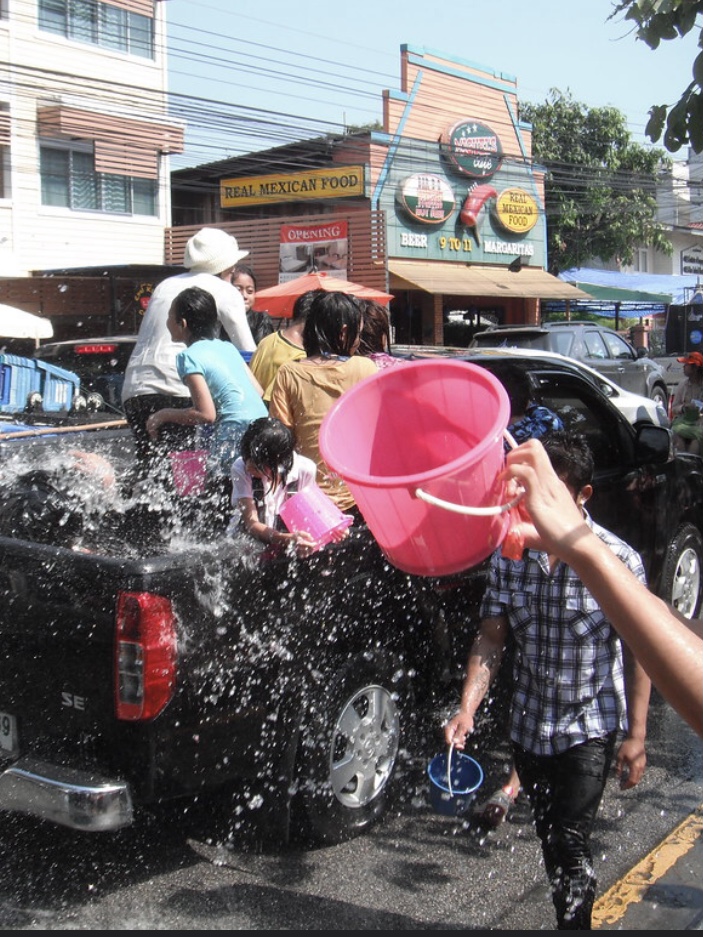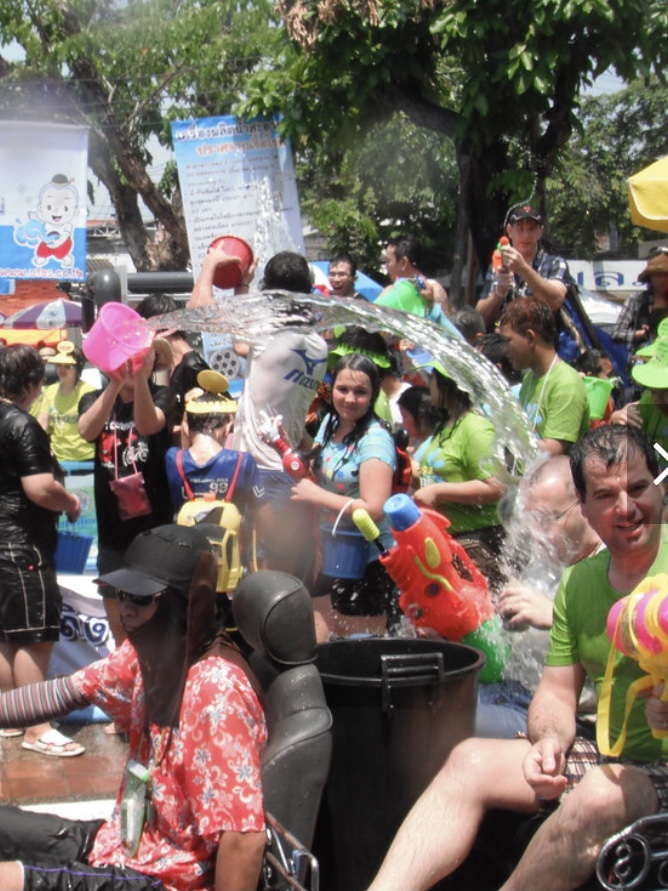 How to survive?
Some practical tips:
Expect to get wet, get very wet.

Dress up the things you don't feel sorry for. Most likely you will have to throw them away.

It's going to be hot, very hot - April is the hottest month of the year, so remember sunscreen.

Carry your stuff in a waterproof bag - cash, wallet, passport, anything you shouldn't get wet.

Do not take your mobile phone or camera out on the street unless it is waterproof.

Take care of your belongings - there are large crowds here, and pickpocets come with them

Sprinkling with water is fully allowed - you will even see people (Thais) watering police officers - but I do not recommend it. Foreigners do not have a reduced fare. Better not to risk a fine.

Be smart - do not pour water on young children, the elderly, monks and do not shoot (with a water pistol) someone in the face.

Stay safe - watch out for cars, avoid motorbikes if you can. People are pouring buckets of water in the face of drivers. This can lead to loss of control and an accident.

Have fun and smile! It is time to celebrate.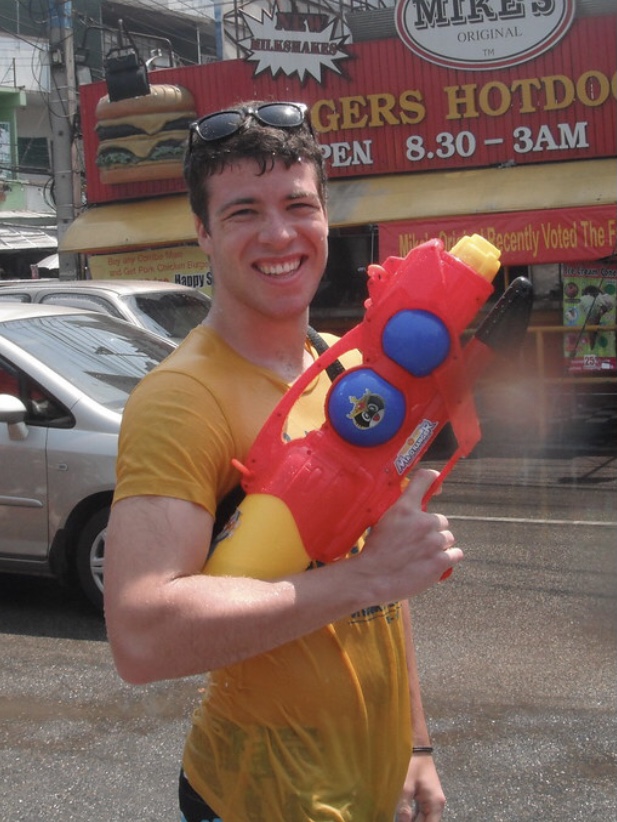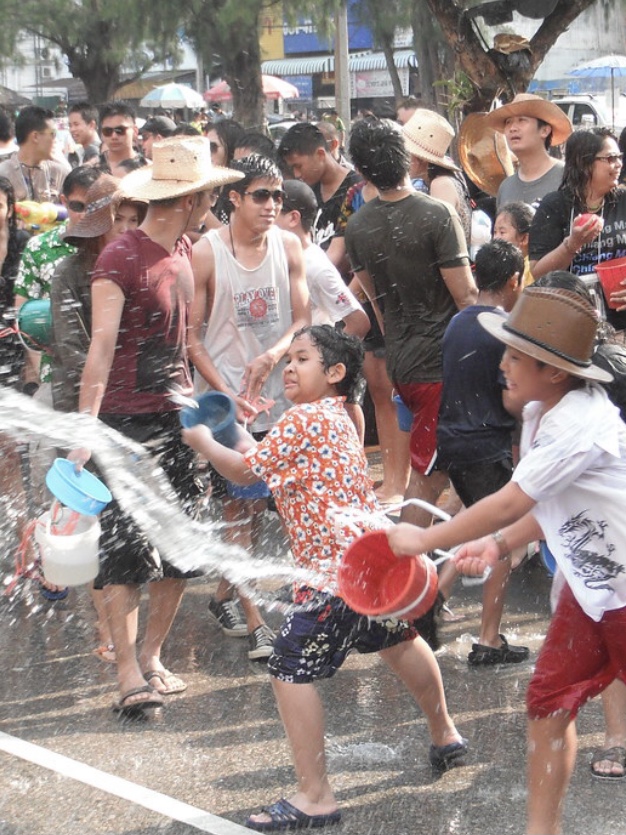 How to wish the people of Thailand a "Happy New Year"?
Here are some useful phrases:
Sawasdee pee mai = "Happy New Year"
Suksan wan Songkran = "Happy Songkran Days".
If you still think that a little water on Wet Monday is a big problem, come to Thailand for Songkran.
Here the water flows in streams ...
Sawasdee pee mai!