Hello Folks!
Good morning from Viet Nam.
We are slowly reaching the middle of the year.
It's time for "Kupała Night" or Midsummer Night - the shortest night of the year.
At the time of the summer solstice and the full moon in June, we set off in search of the legendary fern flower ...
But here, in Asia, we will go in search of… the best vegetables and fruits. To the street market.
Holidays in Europe are a time when people call it "cucumber season". Not much is happening. But we, here in Viet Nam, have cucumbers all year round. And it is ground, small, perfect for pickling. What else can we buy at the market?
Let visit the street market to buy fresh vegetables, fruit and ... a much more.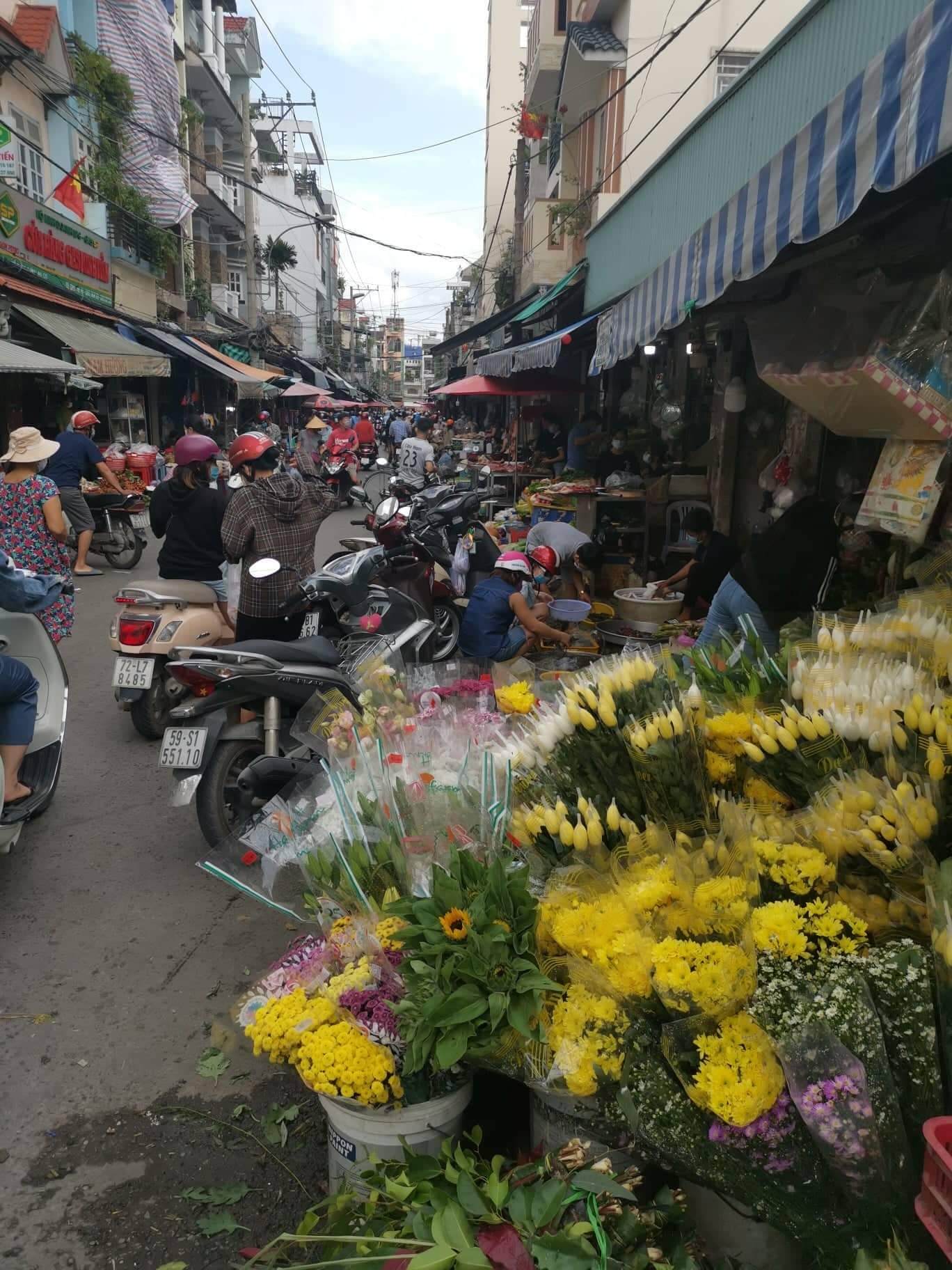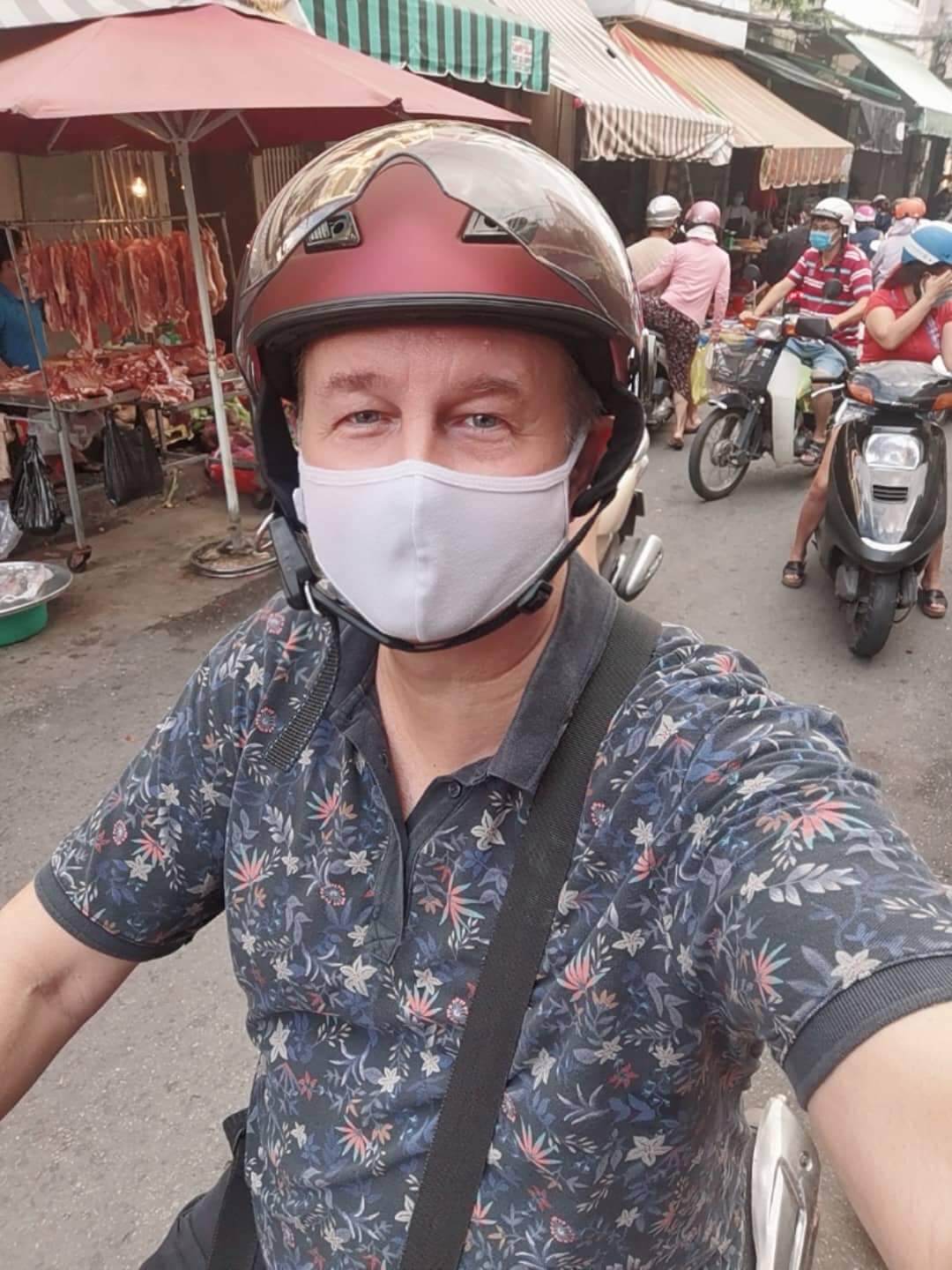 Challenges...
The times are challenging. As a result of the pandemic, the number of tourists flowing to Vietnam has dropped to almost zero.
It will not come as a surprise to you if I say that the fruit and vegetable industry was focused on delivering vegetables and fruit to cities such as Sai Gon, Ha Noi or to numerous tourist destinations scattered throughout the country.
Today it is a bit different.
The flow of food from the Mekong Delta, which is Viet Nam's granary, has definitely slowed down and farmers are having trouble selling all their produce.
Traditional destinations, direct to large tourist centers and huge chain restaurants, have disappeared. There aren't that many visitors. This situation forced changes in the trade in agricultural produce.
Suppliers trade their products straight from the cars, organize groups of recipients in further regions and deliver, especially fruit, by air - cargo. The offer of street markets has also changed. There is more choice and the prices have fallen.
If you remember, a few months ago I visited Can Tho and the market on the river, which you can read about in this article.
Time for street market.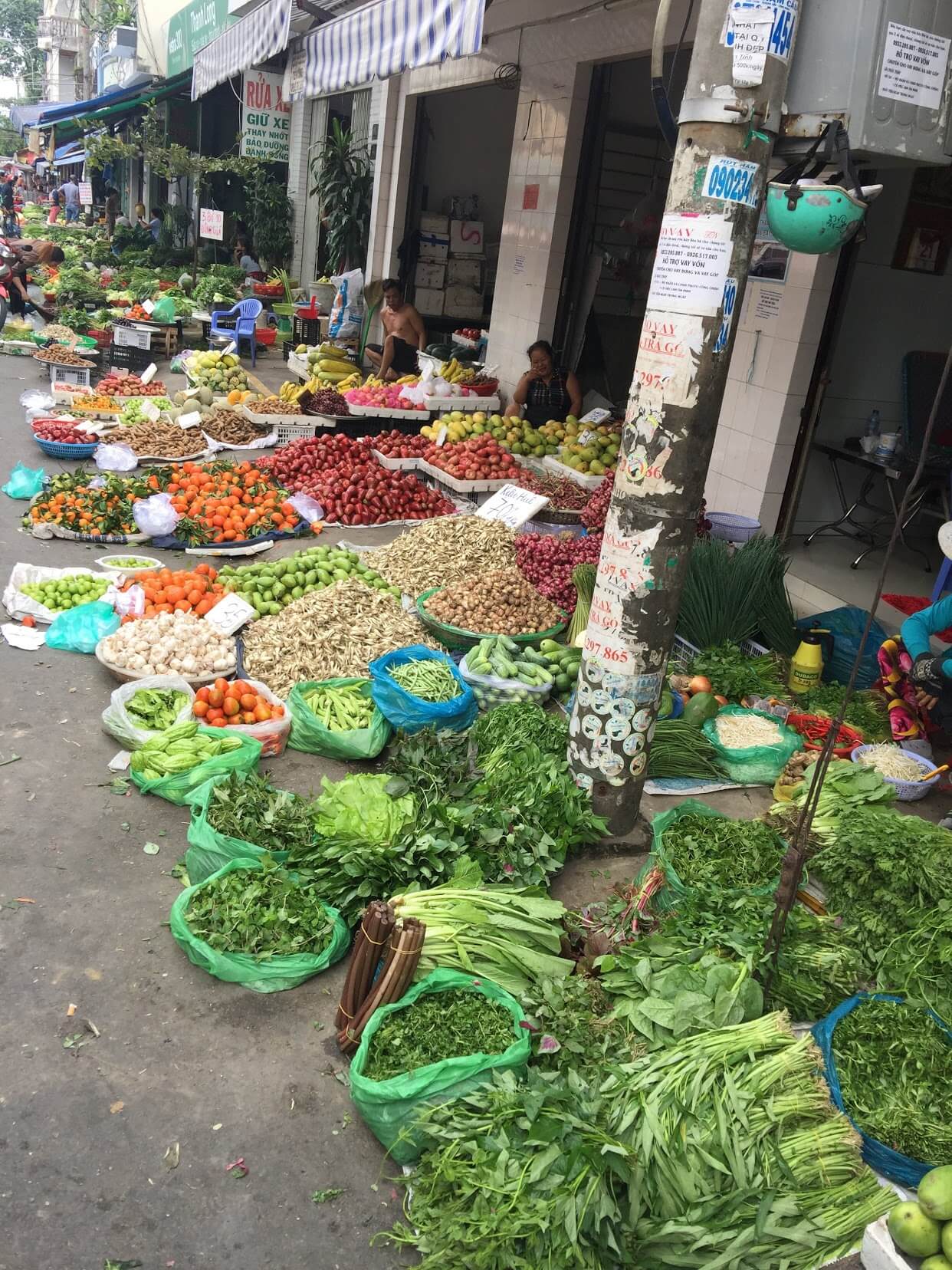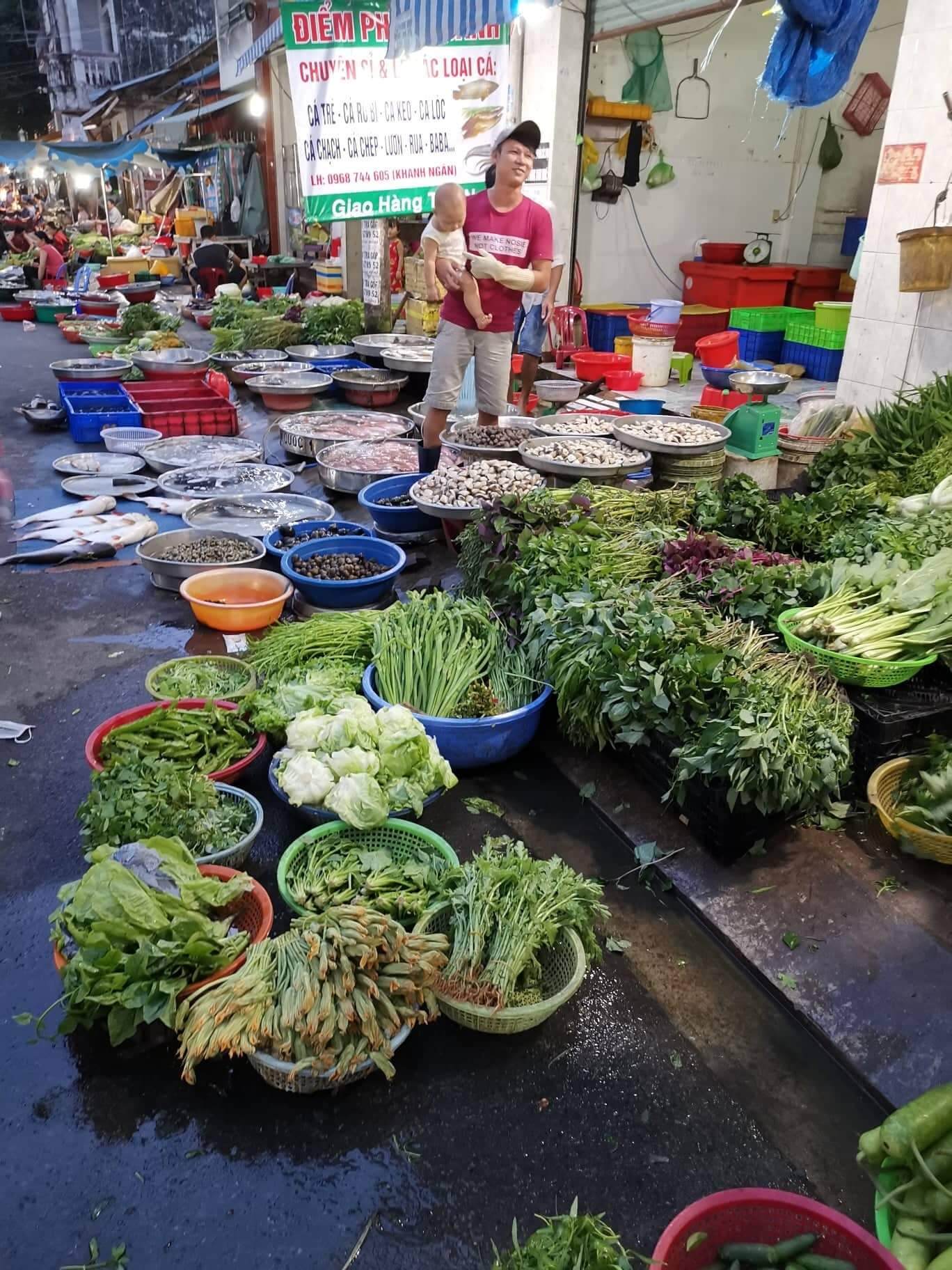 Street market
There is such a place in almost every district. Usually, the market is not the main street, but rather a small side street, where you can walk freely or, as the Vietnamese do, just come by motorcycle by making a purchase at individual stalls.
In such a market, agricultural produce is traded in such a wide range that no store can offer.
Living in District 7, or now in District 2, I have such street markets within a few minutes 'motorbike ride or a dozen or so minutes' walk.
These streets concentrate all shopping traffic from the surrounding neighborhoods. They usually start trading very early in the morning, when fresh seafood appears, to receive a second wave of customers who shop for dinner in the early afternoon area.
To imagine such a street market, you first need to imagine the street that arises between houses, which in Viet Nam are mostly in the form of a domino placed vertically. I call them "razor houses". They are very narrow, quite tall, and go deep into the lot.
The ground floor of such a house, which is most often inhabited by a multi-generation family, has many functions. Primary is a place of trade. In the evenings and at night it serves as a parking lot for motorcycles and a resting place. Almost always, in the back, it has a large kitchen.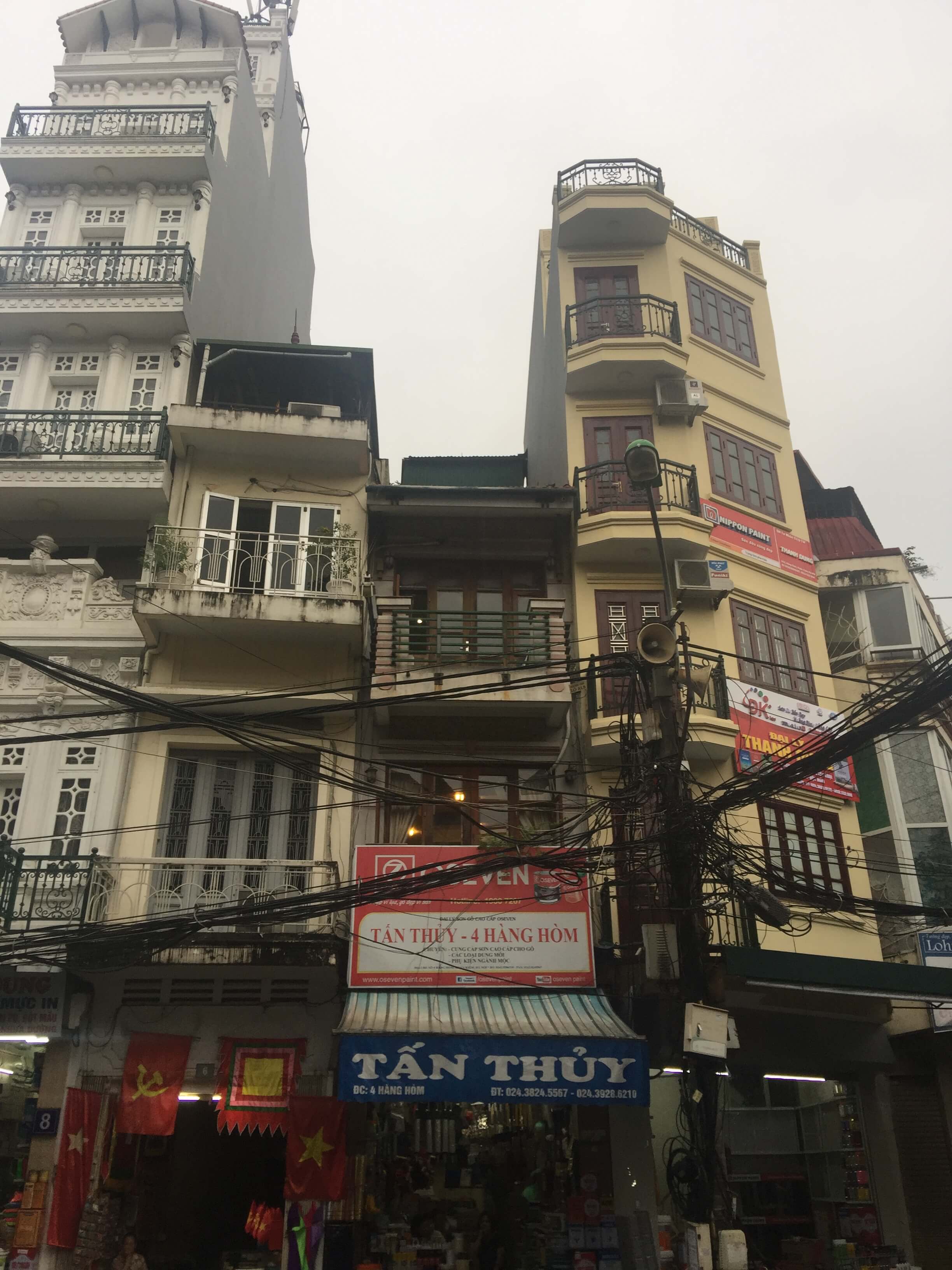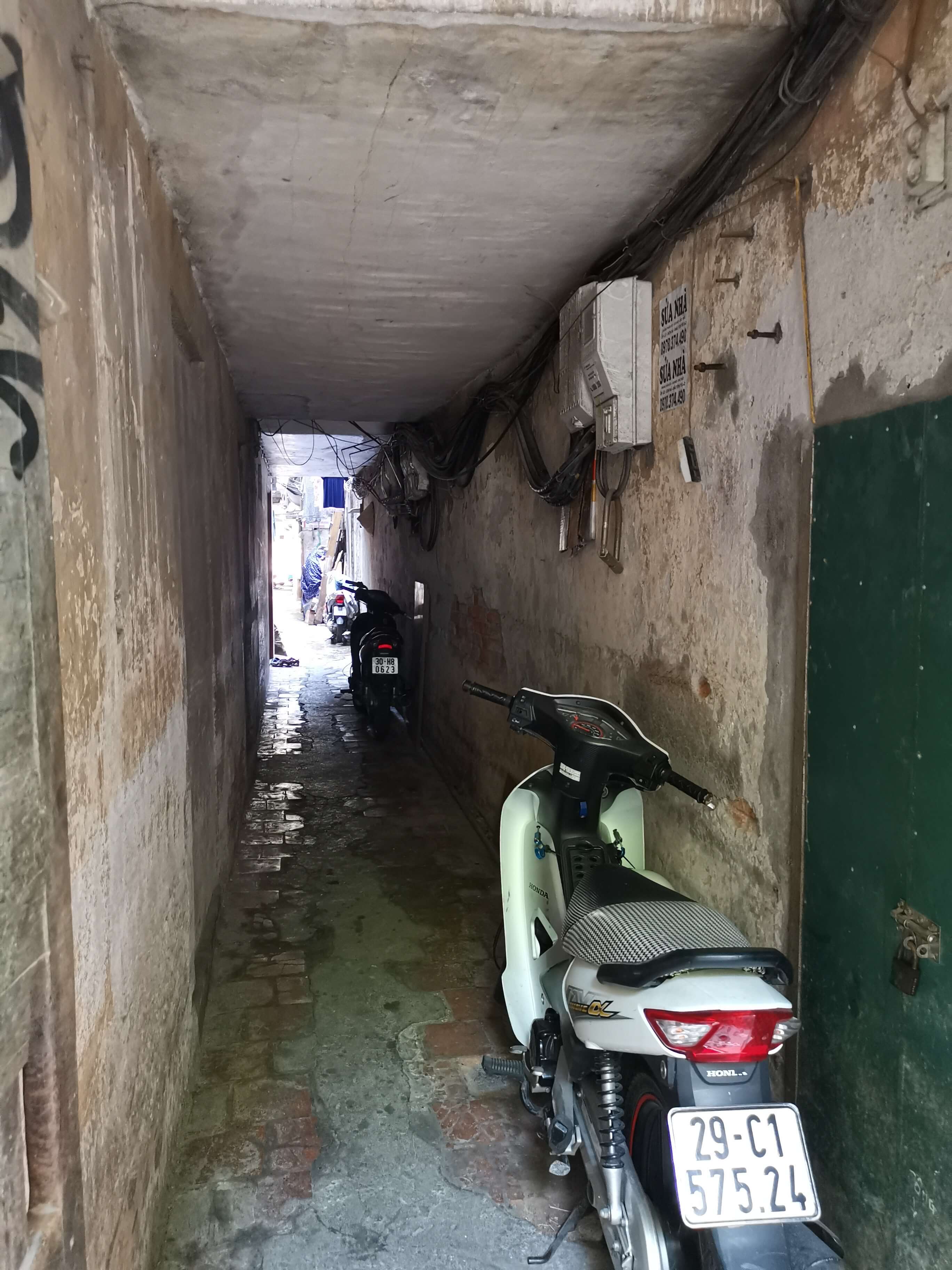 Offer - soap and jam
Walking between these houses, you can immediately see a unique specialization. Everyone trades in a selected assortment. However, the entire street provides a really wide range of groceries.
So we have stalls where only fruit or vegetables are sold. Sometimes it is just a mix of both types. Next we have typical meat stalls where you can buy chop. An unusual view and probably no longer seen in Europe. Stalls selling all kinds of seafood are very popular. From fish, crabs, crayfish, mussels, oysters, snails, shrimps to squid of all sizes. Whatever you dream of.
The prices are rather invisible. Only when many stands offer the same products do they try to show a lower price to encourage shopping. Regardless of visible prices, I encourage you to bargain. By purchasing a large number of different items in one place, you can lower the price by up to 30%. Moreover, the Vietnamese like it.
An interesting fact about such street fairs is also that the whole family takes care of the shop. Children take care of arranging the assortment and displaying individual products. The grandmother or mother most often handles payments, while the gentlemen make sure that heavy boxes with goods are moved from the back to the front of such a shop.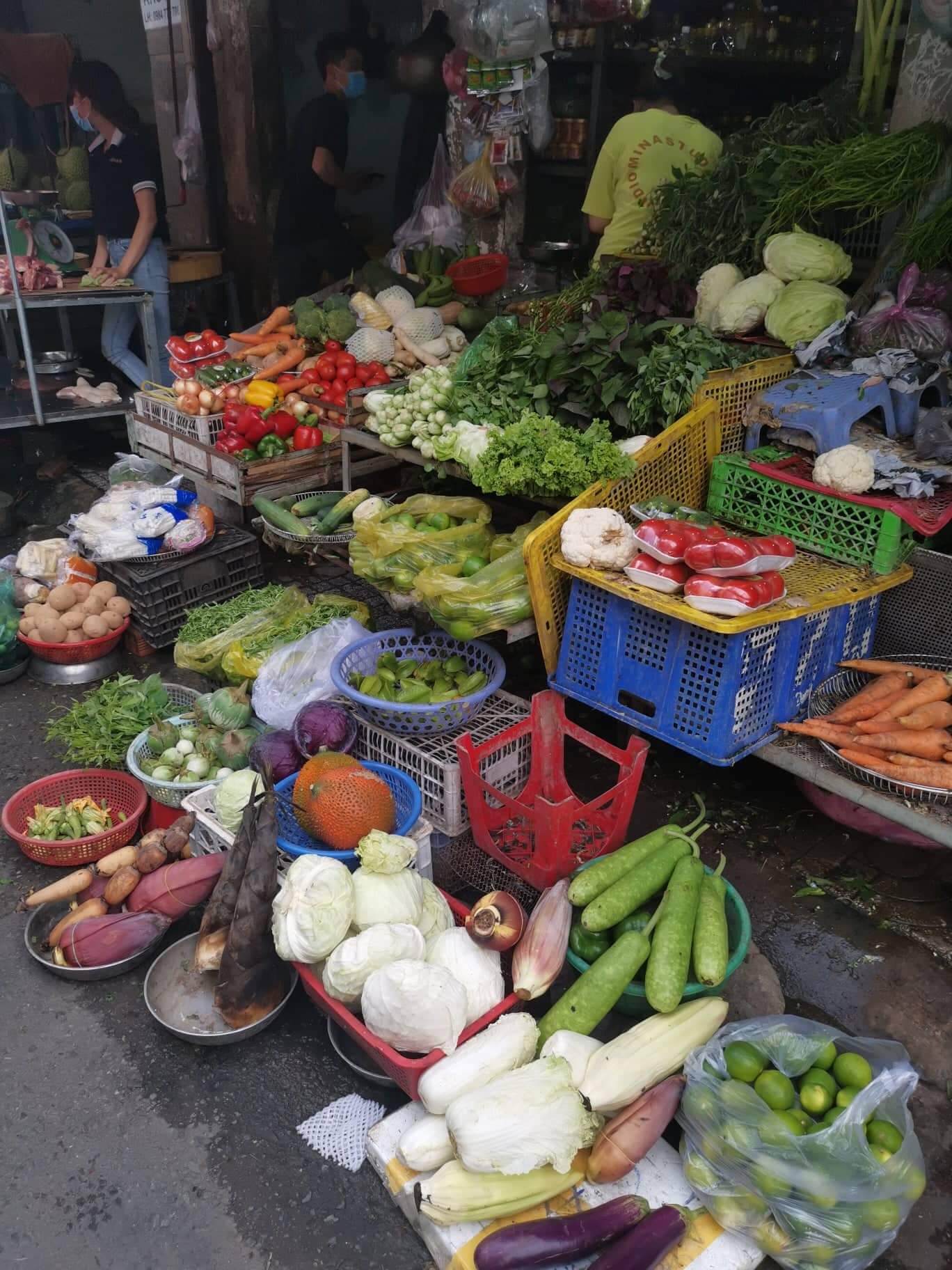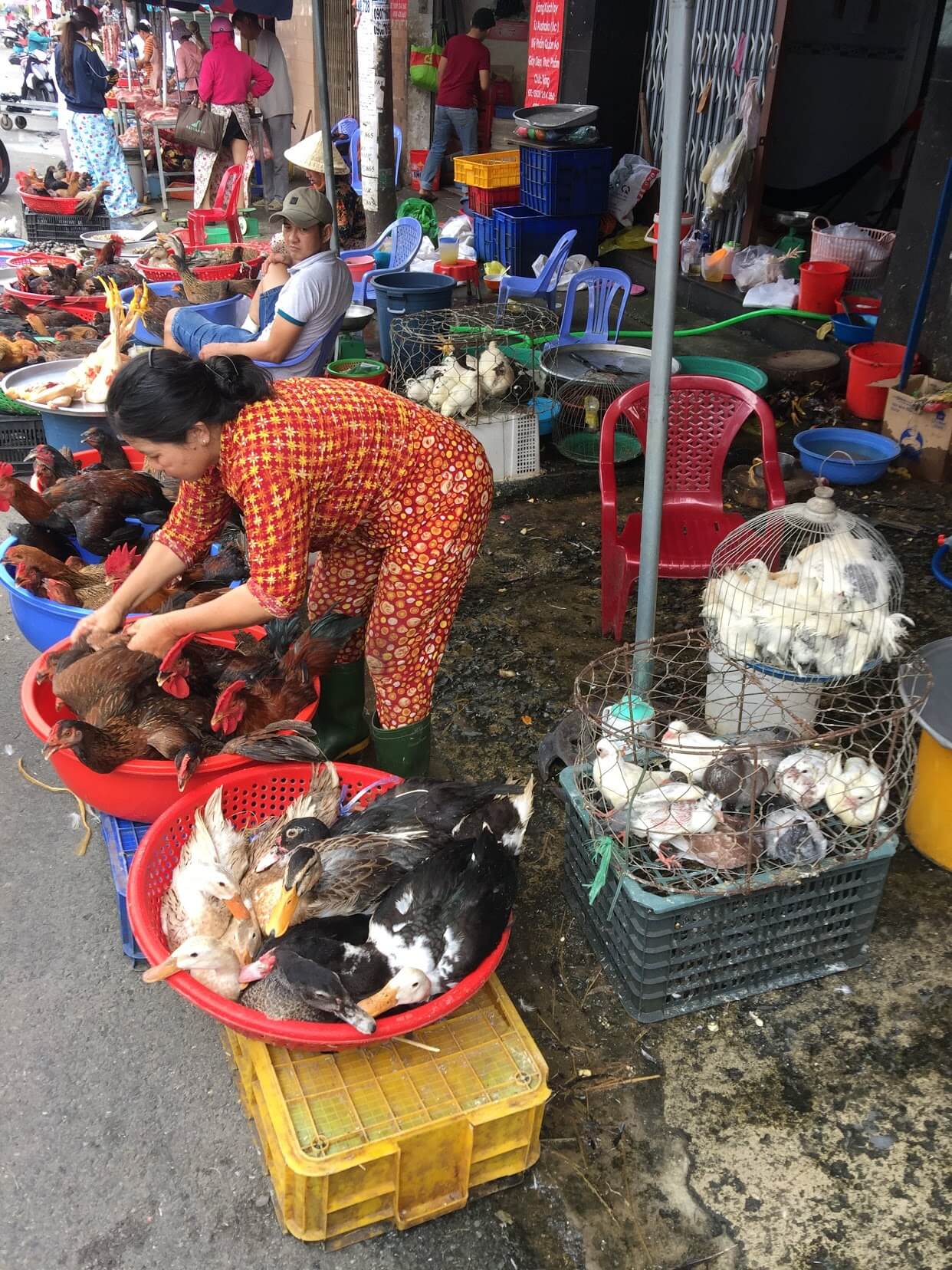 "Healthy" food?
When it comes to the hygiene of such places, I have mixed feelings.
While seafood is in containers with running water, which somehow makes you believe that it is clean, fruit, vegetables or meat are not necessarily.
After all, hundreds of motorbikes that emit fumes come along such a street. Plus dust.
This is, of course, local folklore and no one here has any illusions about it. You have to wash everything you buy here. It is just the natural course of things for the locals. This is how shopping has been done for generations. In any case, the question is whether this place is the best place to do shopping.
I have to admit that I shop in such a market often. So far, it has always been a very successful purchase. You won't find such a selection of fruits and vegetables in a supermarket. Freshness always guaranteed.
At the same time, in particular seasons, when we have an abundance of seasonal fruits, it is the best place to be able to eat your fill with wonderful: mango, rambutan, lychee or watermelons. Mangosteen, durian or dragon fruit complete the offer.
The most interesting moment is when you make a purchase. You come by motorbike, drive slowly along the street and catch the best deals. Local people know which stall to go to to make the best shopping for themselves. Just watch the traffic. The service staff weighs, calculates the bill and unfortunately loads everything into plastic bags. The so-called "advertising bag" still reigns here. Then quick payment and departure. It reminds me a bit of a drive-in system at McDonald's or at KFC.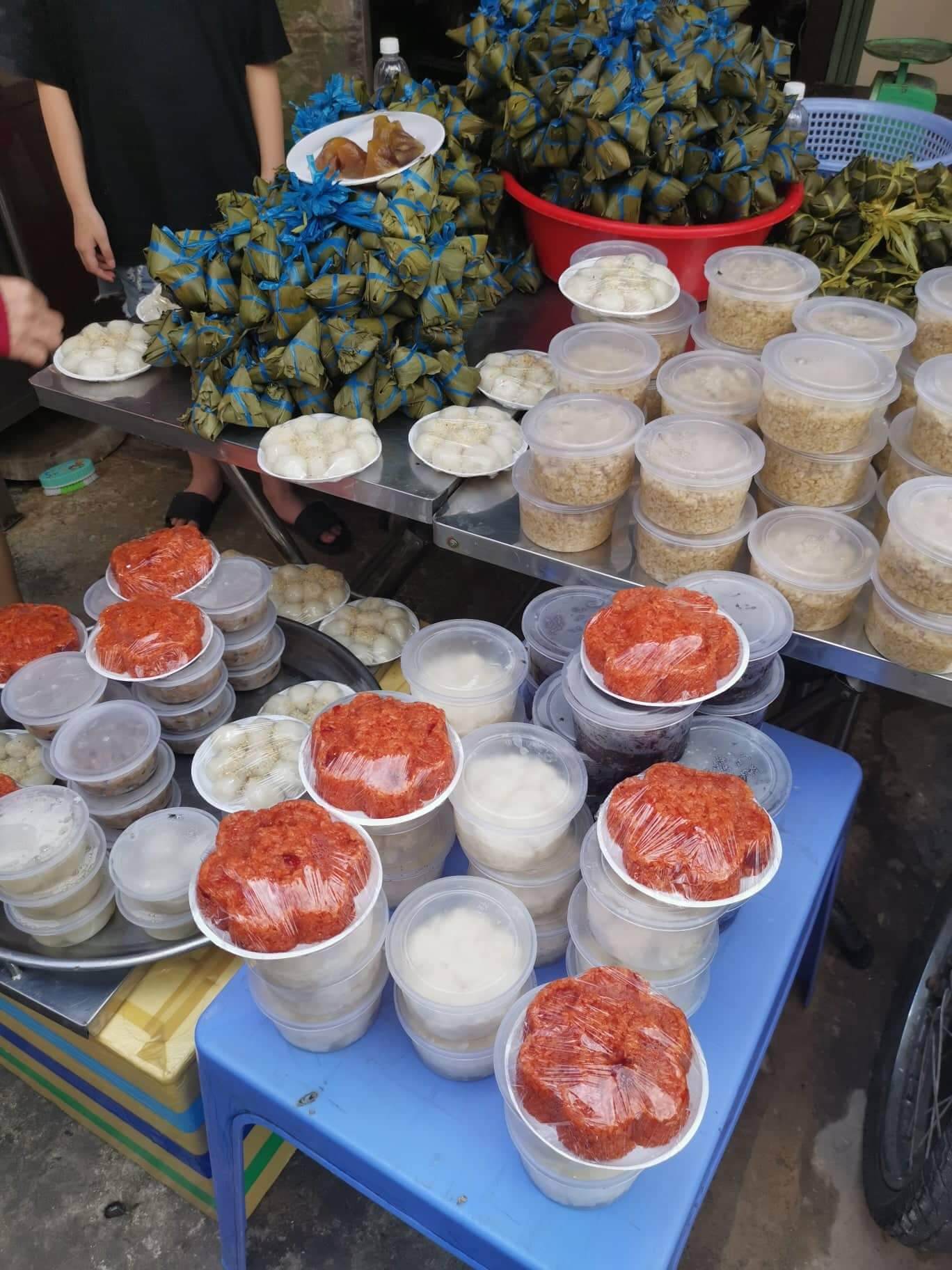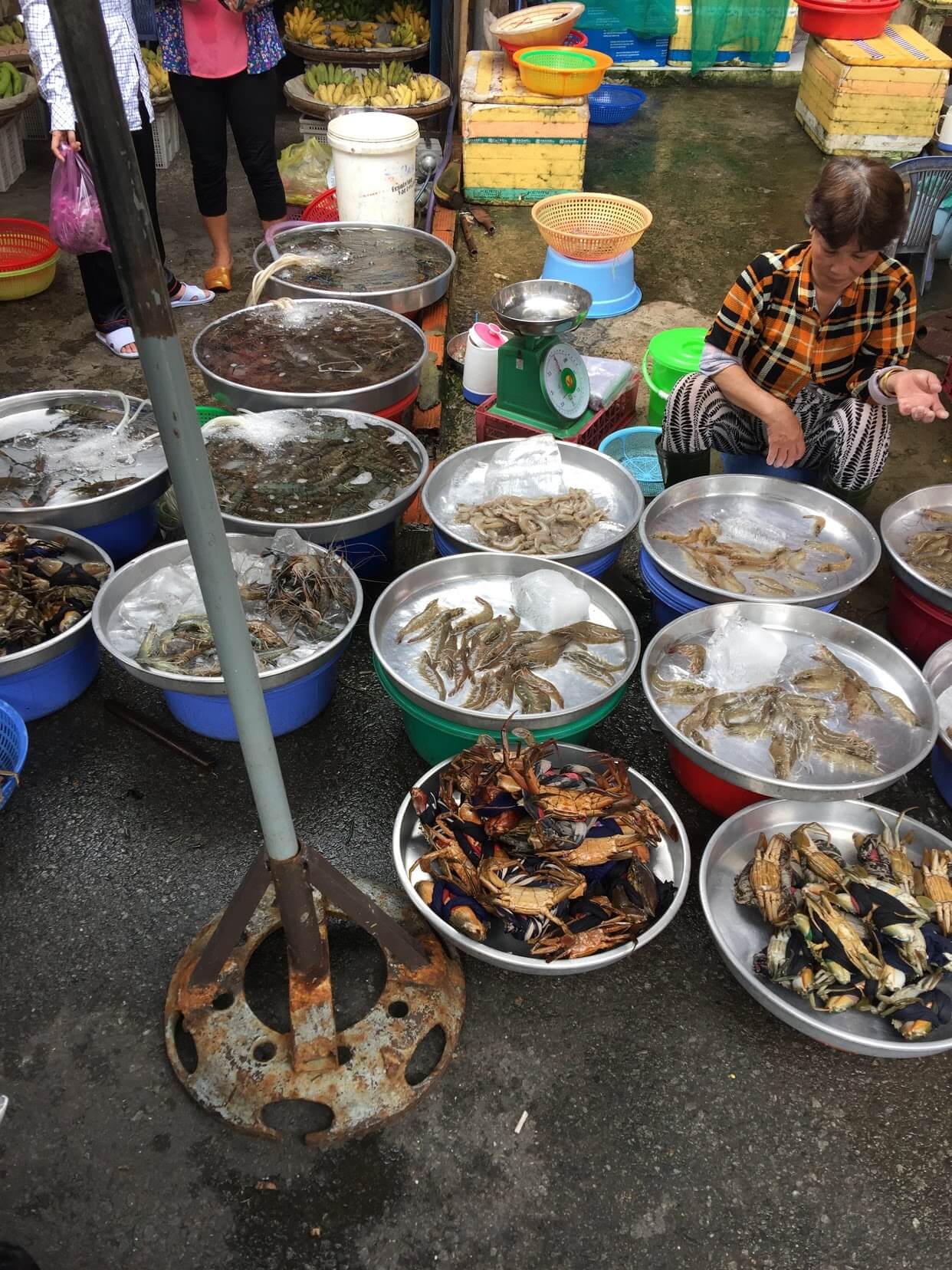 Chopping ... phew!
When it comes to chop, pork reigns supreme, which, like poultry, is eaten en masse in Viet Nam. Well, the meat is laid out on trays, on a stall and… this is where the topic of hygiene returns. Are you sure it is all properly protected against microorganisms? What about veterinary research? The risk is there, anyway.
You can also buy live animals such as ducks, geese, chickens and quails. You can immediately ask for this purchase to be prepared so that it is ready to cook dinner. This is one of those unpleasant activities that the gentlemen are responsible for. You can ask for feather plucking on site. So you take home the semi-finished product ready for further processing.
Honestly, the first visits to this type of market evoked mixed feelings in me. Is this really the way I would like animals to be treated? Is the purchase of fruit and vegetables exposed to exhaust fumes and dust safe? Well, after just a few years in Asia, it became a natural folklore for me. Besides, it is clearly visible that the local population prefers this way of shopping.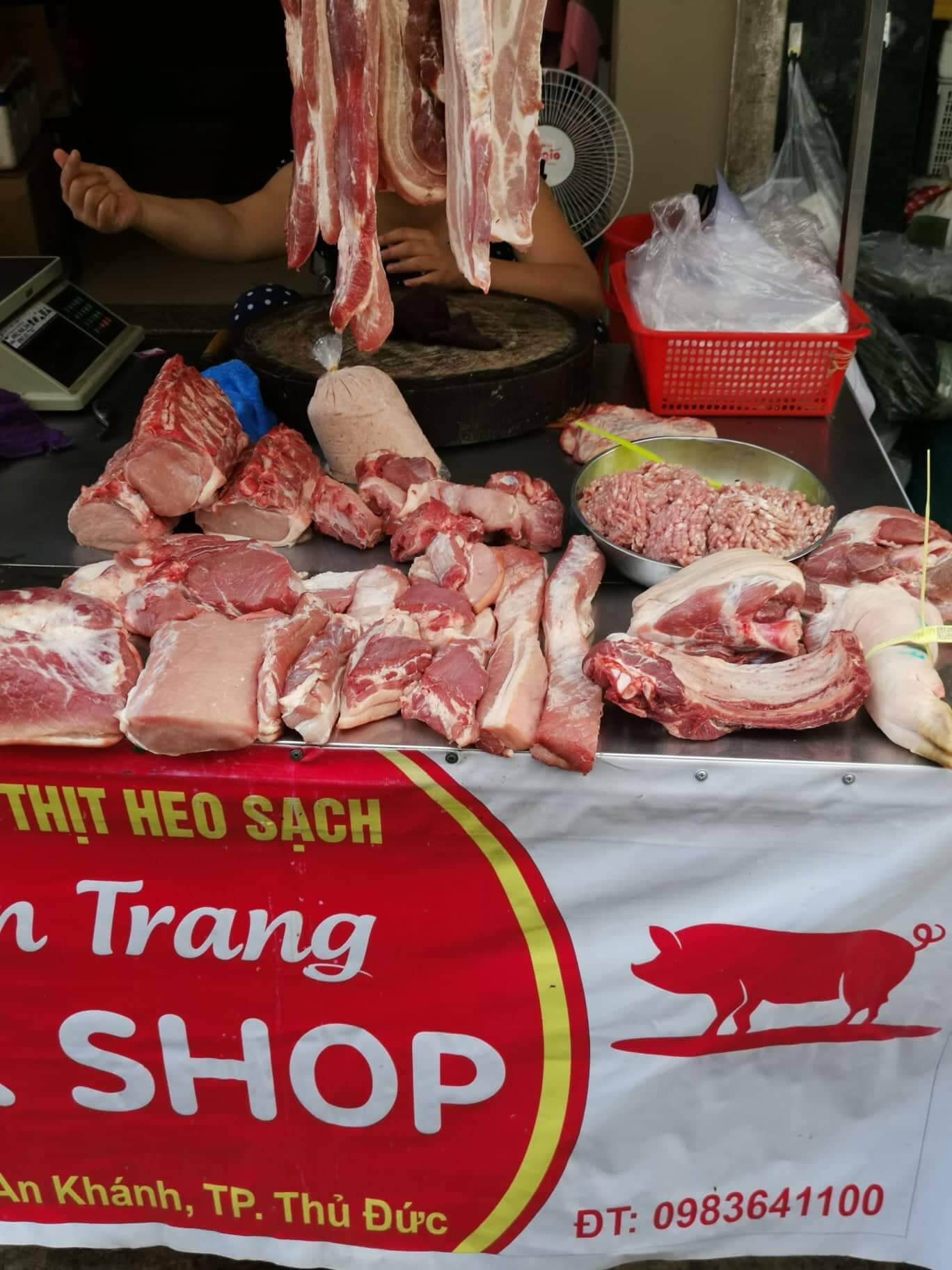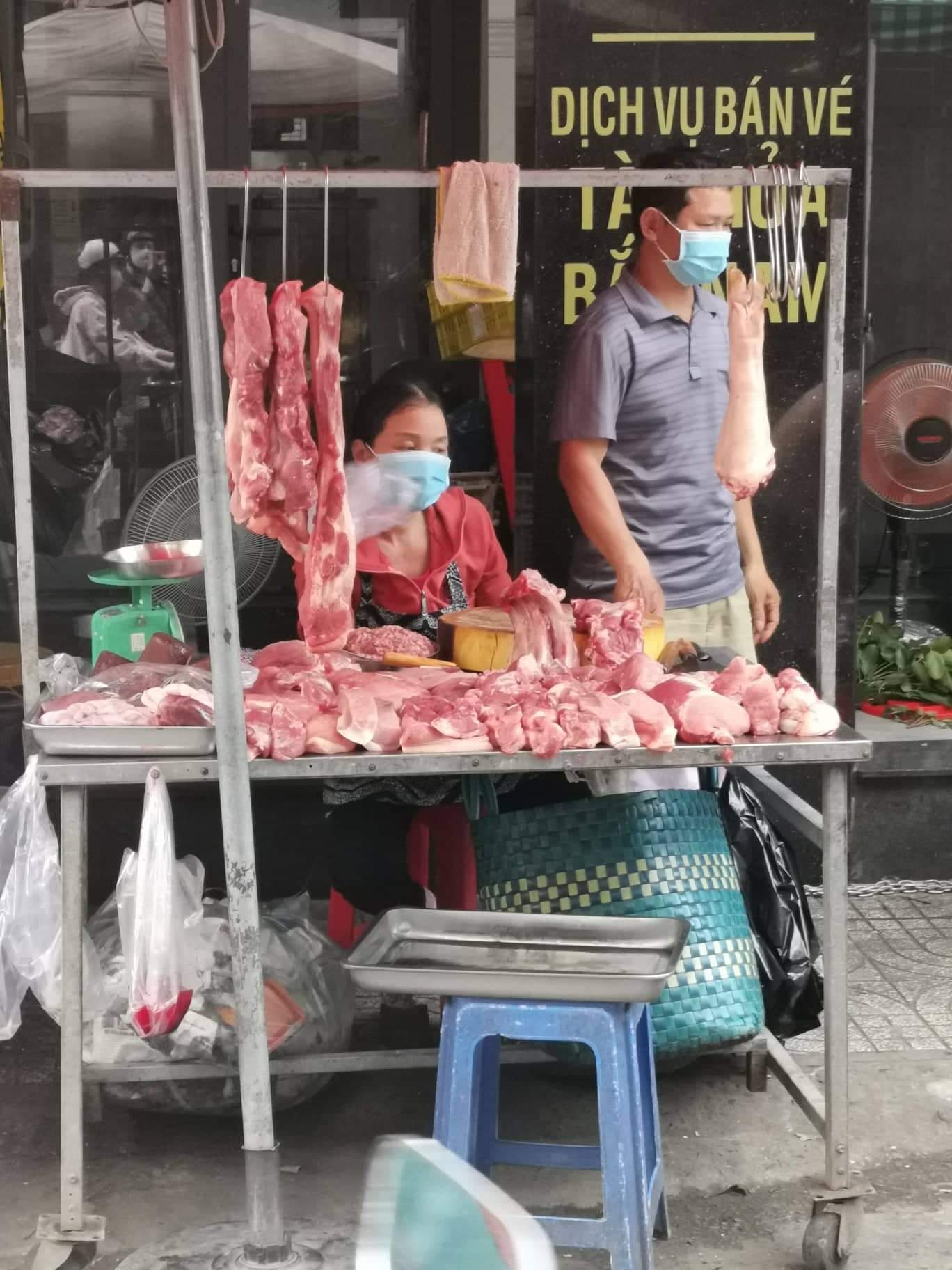 Asian way ...
During a pandemic, it is so convenient that now more farmers come to such street markets, displaying products straight from a motorcycle trailer or from a small car. For this at very attractive prices.
It is colorful and noisy at such a market, and the blend of fragrances can really dazzle the senses.
Such a market is open every day. It doesn't matter if it's a weekday or weekend, you can always drive up and buy what you need. In addition, the largest selection of articles that can be found in Asia
Similar street markets can be found in virtually every country. No mater, if it is Malaysia or Indonesia or the Philippines. There are places where local residents know what to buy and for how much. It is also often the cheapest form of access to food products.
The shopping is done, the transaction is settled, so we put the goods under the seat or hang it on the motorbike frame and go home to prepare lunch or dinner.
An additional attraction of such a market is that you can buy not only food, but you can also buy fish for the aquarium, repair shoes, you can bring clothes for repair, to a street tailor, and in some places you can use the services of a street hairdresser or ear cleaner. Such a bonus.
If you are going to Asia, I encourage you to find out where the nearest street market is and visit such a place to feel the folklore of local life.
By the way, you will be able to see the "razor houses" up close. Separated by narrow corridors thanks to which you can bring the bike to the back room. Some houses have staircases located in the middle of the building, so you need to walk to them to get to the apartment.
It is interesting that such a "gap" between the buildings is no more than a meter wide. It is hard for me to even imagine how you can, for example, get there with a motorbike or, more interestingly, deliver, for example, furniture. For this reason alone, it is worth visiting such a place.
In the evening, when most of the merchandise has been sold, the family gathers on the ground floor by the kitchen to eat together and rest after a day of trading. You can see the inhabitants in "pajamas" costumes, a large TV set, a Buddhist altar and the whole family sitting down to dinner.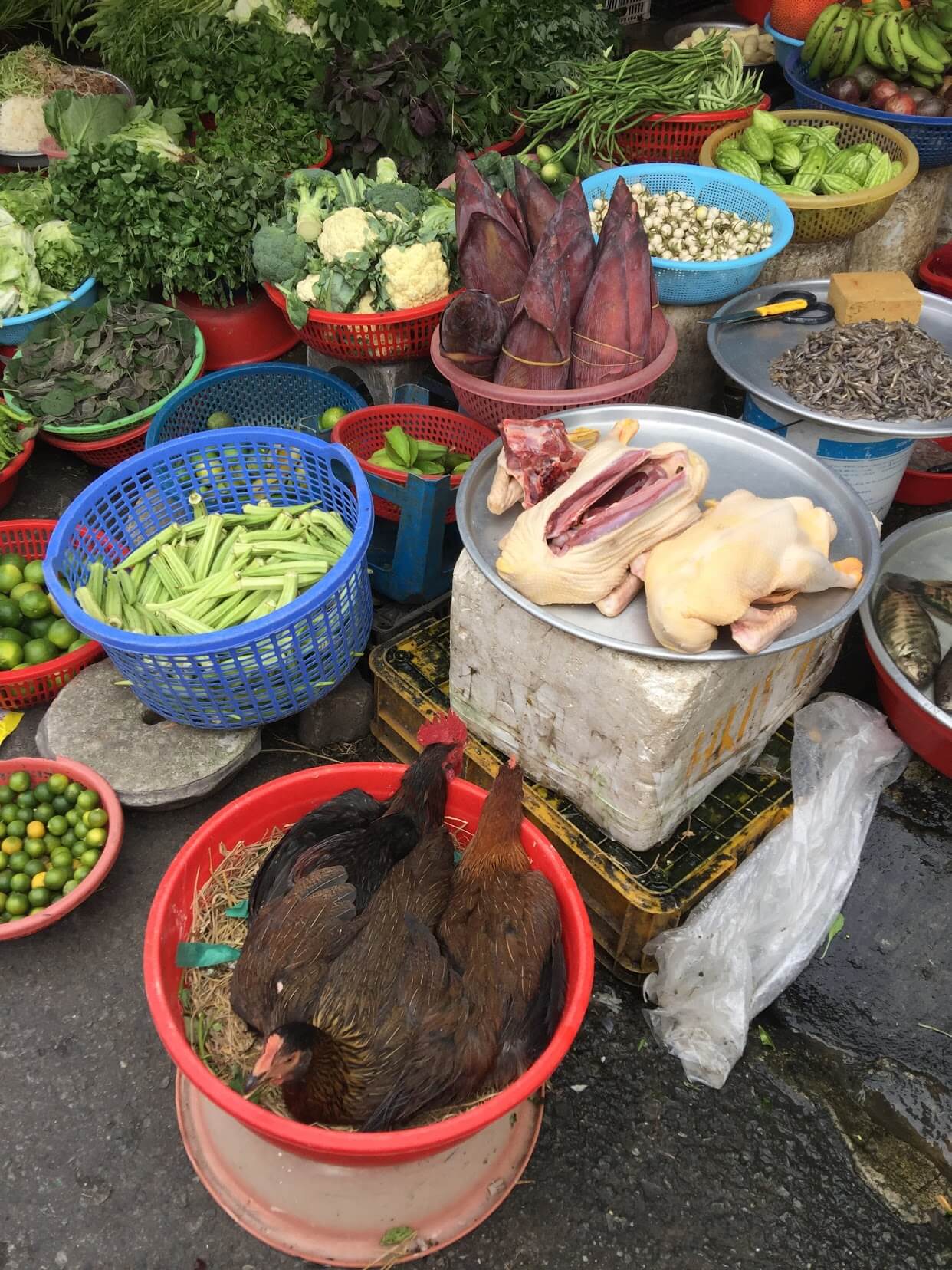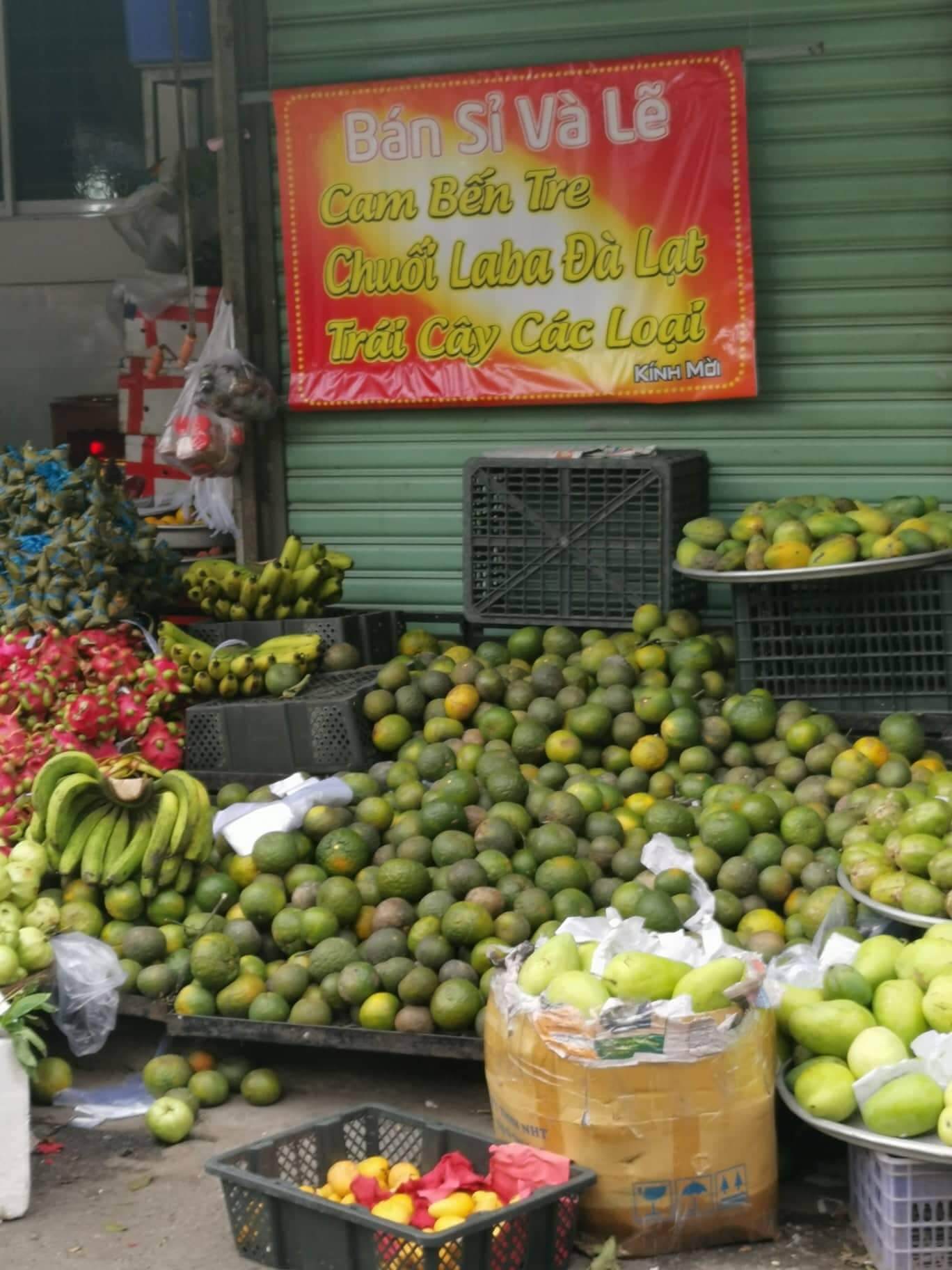 "Cucumber season"...
The importance of such street markets is enormous in Asia. First, the population of the inhabitants is quite large. It is enough to quote the numbers. Viet Nam 99,000,000, Philippines 75,000,000, Indonesia 250,000,000 inhabitants. I omit India or China, where we are already dealing with a population of billions.
In these countries, feeding the population is simply crucial. Thanks to such markets, access to cheap rice, vegetables, fruit and meat is, in a sense, widely guaranteed.
After a few years in Asia, shopping at a street market has become quite normal for me and I like to buy fresh watermelons, mangoes or cucumbers, which I can pickle all year round because the growing season in Southeast Asia lasts 365 days.
And I wish you tasty strawberries, cherries, raspberries, blueberries and whatever else will appear recently on the markets in your country.
We here have many fruits and vegetables available all year round.
This makes the longing for some of them slightly less.