Good morning Tokyo!
Tokyo, as you know, is the capital of Japan. It is also the largest metropolitan city in the world with approximately 38,000,000 inhabitants.
The name Tokyo itself means "the eastern capital" and until 1868 the city was called EDO. Tokyo is located on one of the Japanese islands, on the southeast coast of the island of Honshu.
The city was destroyed in 1923 by very strong earthquakes and then, after being rebuilt in 1945, the Americans practically razed the city to the ground during heavy bombing.
Despite these unpleasant events, Tokyo today is a world-class metropolis, home to a business and financial center that practically accounts for almost 17% of Japan's national income.
Honestly, five or six days to explore Tokyo isn't too much.
In general, your stay in Japan should last two weeks. But sometimes we only have one, only chance to go there, that's good.
When it comes to the city itself, five or six days is really a challenge to see all the points that are important on the city map, and I'm talking specifically about: the famous Shibuya intersection, where in a few seconds a mass of people crowds on the coming, which empties immediately when The red lights are on, this is of course Shinjuku, a shopping district where you can spend many hours in Pacinko salons, which are the famous metal ball games, which, really believe me, generate a lot of noise - I didn't measure it, but I know it's about 100 dB. Suffice it to say that all players use headphones and after entering the interior, opening the door, it is one big bang.
It is also worth seeing Ginza, the first oldest shopping district in Japan, where today it is a modern, exclusive street of department stores, a shopping mall and countless small fashion stores.
It would be good to visit Akihabara, the world's largest electronics and electrical equipment sales center, with department stores full of new equipment, but also where used equipment is sold.
You can also buy anime if you are interested in it or manga. On Akihabara, you can get virtually every comic, every movie, every figure and computer game that has been made in Japan.
The key, or perhaps the iron, point of any stay in Tokyo is usually visiting, or perhaps more so, visiting the imperial palace. You cannot enter it, you can see it from the outside, wander along the walls and admire the beautiful buildings of the palace.
Also, don't get your hopes up too much about the imperial palace. It is an active seat of the Emperor, so no one, apart from the authorities, the closest family, colleagues and consular guests, is allowed there. I recommend getting off at the Takebashi mayor station.
Almost in the center of Tokyo, it is worth taking a stroll to Yoyogi Park, which separates Tokyo's two "mini-centers" - Shibuya and Shinjuku.
Shibuya is the largest district of fashion, culture, department stores, cinemas, cabarets and karaoke bars. T also loud discos, love hotels and an endless cluster of neon lights and advertisements, flickering around the clock. This is where you will find Pacinko clubs where the Japanese are losing a fortune.
Being at the JR Shibuya Station, do not forget to visit the Akita - Hachiko statue, which waited 10 years in the place where the statue stands for the return of its owner. Appreciating the dog's faithfulness and loyalty, the people of Tokyo built a monument for it next to JR Shibuya Station. On the right side of the monument you can see this famous Shibuya crossing. Walk across the street to Starbucks. From the first floor of the cafe there is the best view of the intersection and take some photos or video clips. By the way, you can visit one of the bookstores located in the same building.
North of Yoyogi Park we have Shinjuku - it is the actual capital of Tokyo Prefecture, the seat of the municipal government, which has developed around the JR train station and 3 commuter rail stations. It is one of the largest and most heavily loaded railway stations in the world. 3.5 million passengers pass through it daily. As for the buildings, there are of course luxury hotels, but also capsule hotels. It is also a place of activity for sexual minorities. Generally, Shinjuku is full of life at any time of the day or night, just like Shibuya.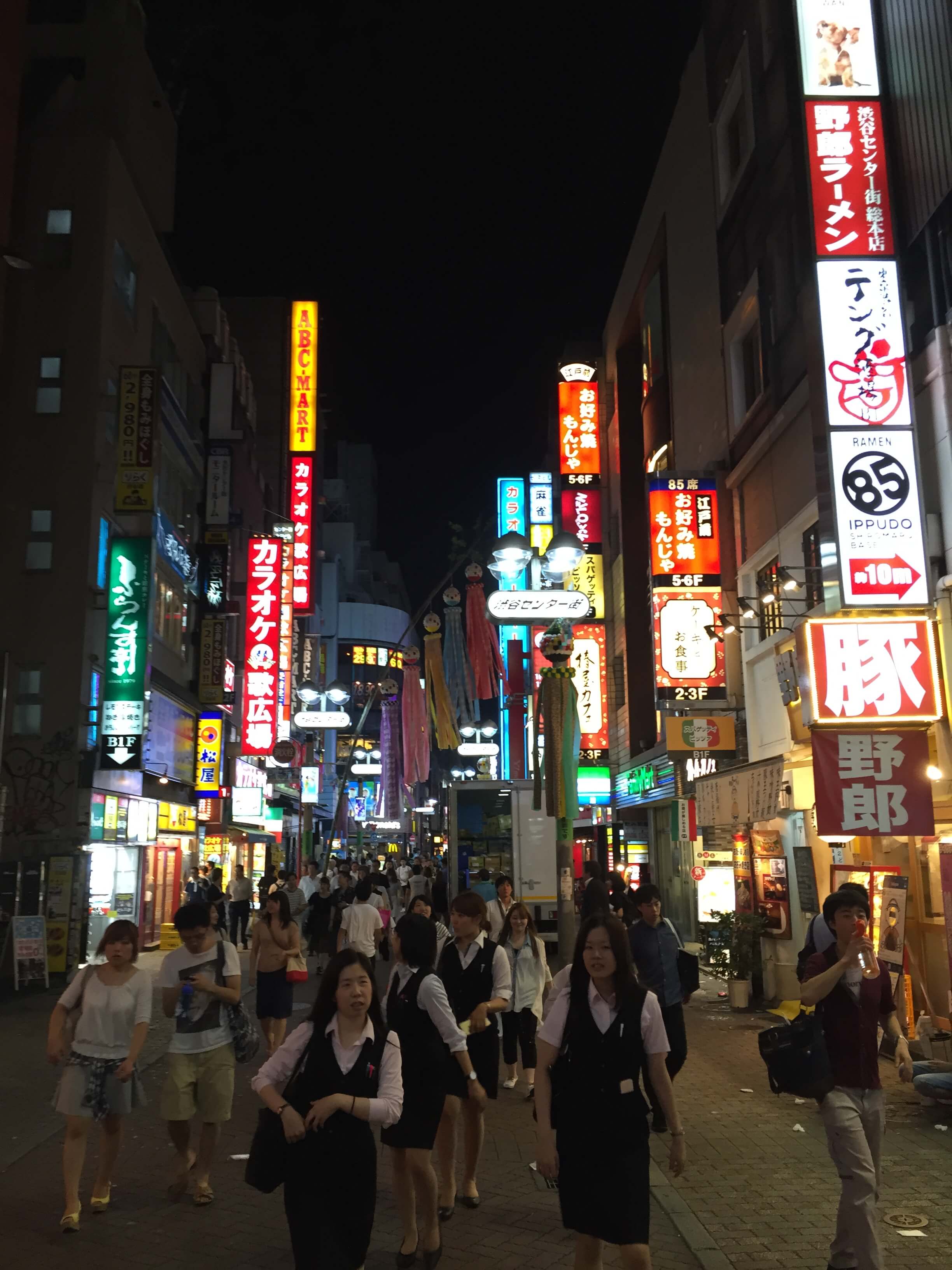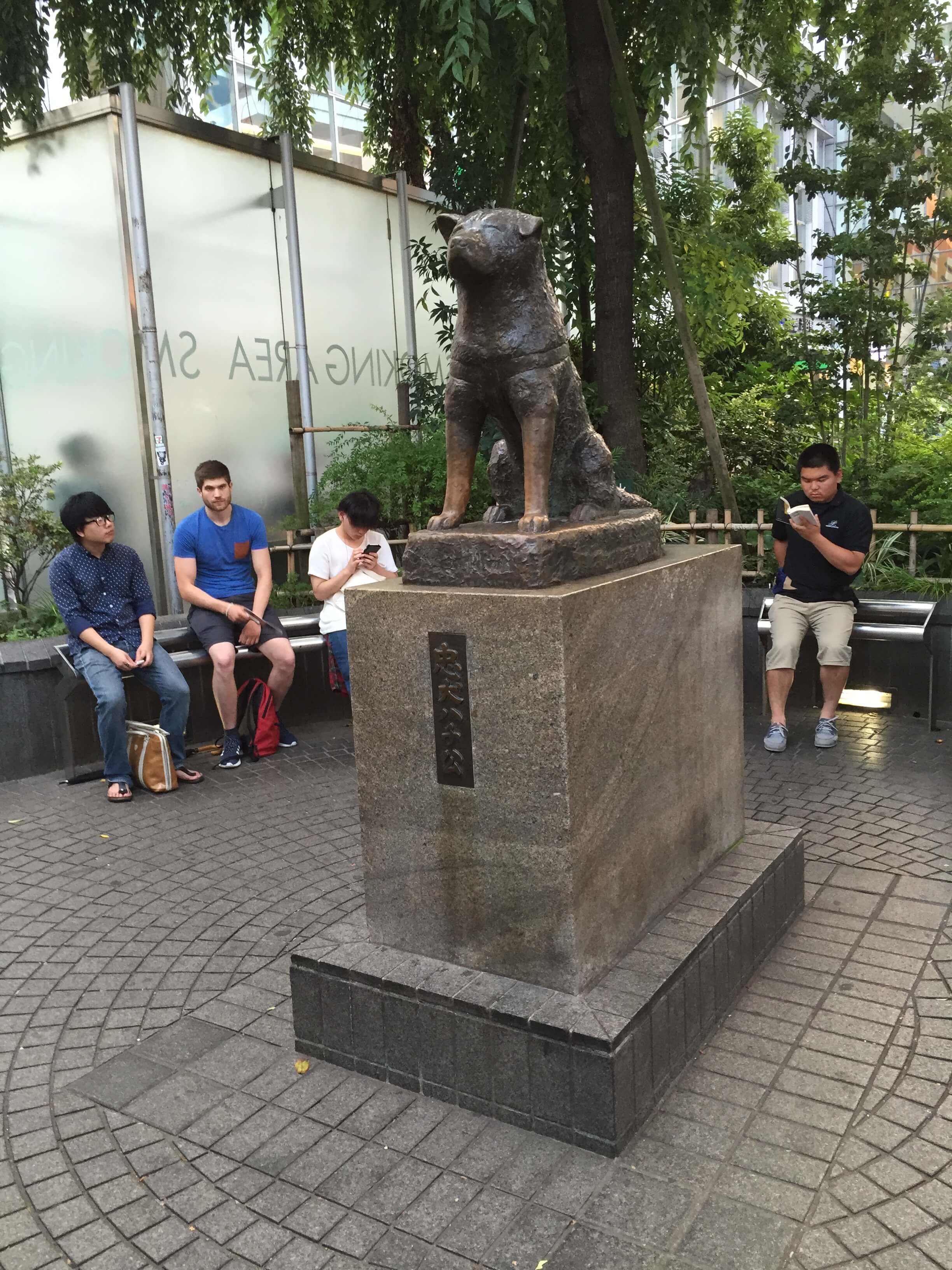 The basis of transport not only in Tokyo but also throughout Japan is rail transport. The Tokyo node includes all kinds of railroads that can be found in Japan. These are the SHINKASEN high speed railways and the narrow and standard gauge JR lines. In addition, there are operated metro lines and an access railway. The railway network in Tokyo and Japan is extremely well developed. I highly recommend traveling by train, not only because it is clean, not only because it is on time, but simply because it is fast and comfortable.
Transport around the city is a great solution for the metro system. Thirteen lines with over 320 km of track network will take you to all of the mentioned attractions or places worth visiting, there are also access railways to the suburbs, and the traffic between the cities of the agglomeration is provided by JR trains thanks to several diagonal lines.
Due to the size of the population living in the agglomeration, the railway system is overloaded. At the peak of transport, the trains reach 220% of the capacity standard. This is due to the fact that men in white gloves can really use every cubic centimeter of the wagon.
When we talk about public or city transport, Tokyo has a network of bus lines. I didn't travel by buses, so it's difficult for me to judge, but in general, like everything in Japan, it is punctual and clean.
Note here - in Japan, all means of collective transport stop working half an hour after midnight. There is no night communication in Tokyo. So at night, the only means of transport are taxis
Taxis in Japan will be the subject of a separate article. Suffice it to say that they are specific, they are perfectly clean and the drivers are extremely helpful. The door opens at the push of a button by the driver. The only downside to the taxis is that they are very expensive.
So when you're in town around midnight, either head back to your hotel, get ready for a walking tour through town, or just take a taxi. The costs are really horrendously high. PLN 100 for a short, 20-minute ride.
Apart from sightseeing, what can you do in Tokyo? You can and should just try some local food.
Probably the key dish to start with is Ramen.
Believe me, I have eaten Ramen or similar dishes all over Asia, but the taste of pasta, crab meat and broth soup is really nowhere to be found.
It is a quick, tasty and inexpensive dish that Japanese eat on their way home from work or during the lunch break. It is available in hundreds of small bars located near offices or workplaces. These bars are really tiny. 10 to 12 seats, a small area that sometimes it is really difficult for 2 people 190 cm tall to fit at one table.
The second dish to try is of course sushi. As with Ramen, hundreds of sushi bars, small, large, specialized, where the dinner served by the owner, according to his own wishes, costs up to PLN 500.
These are bars where sushi goes on a belt, floats on water, or is delivered in electronic carts controlled by a computer, where you can eat fantastic fresh and delicious-tasting sushi for just a little money.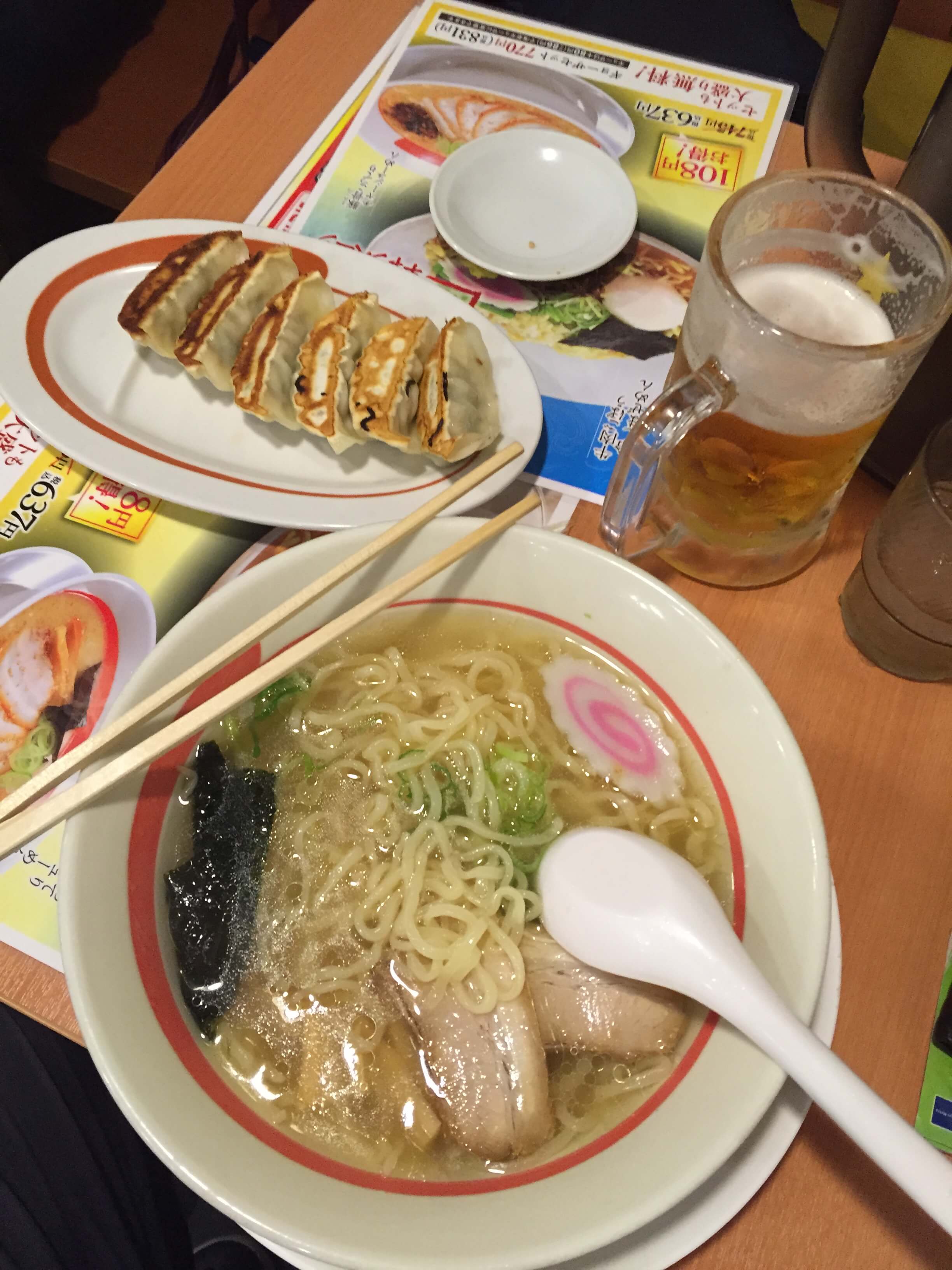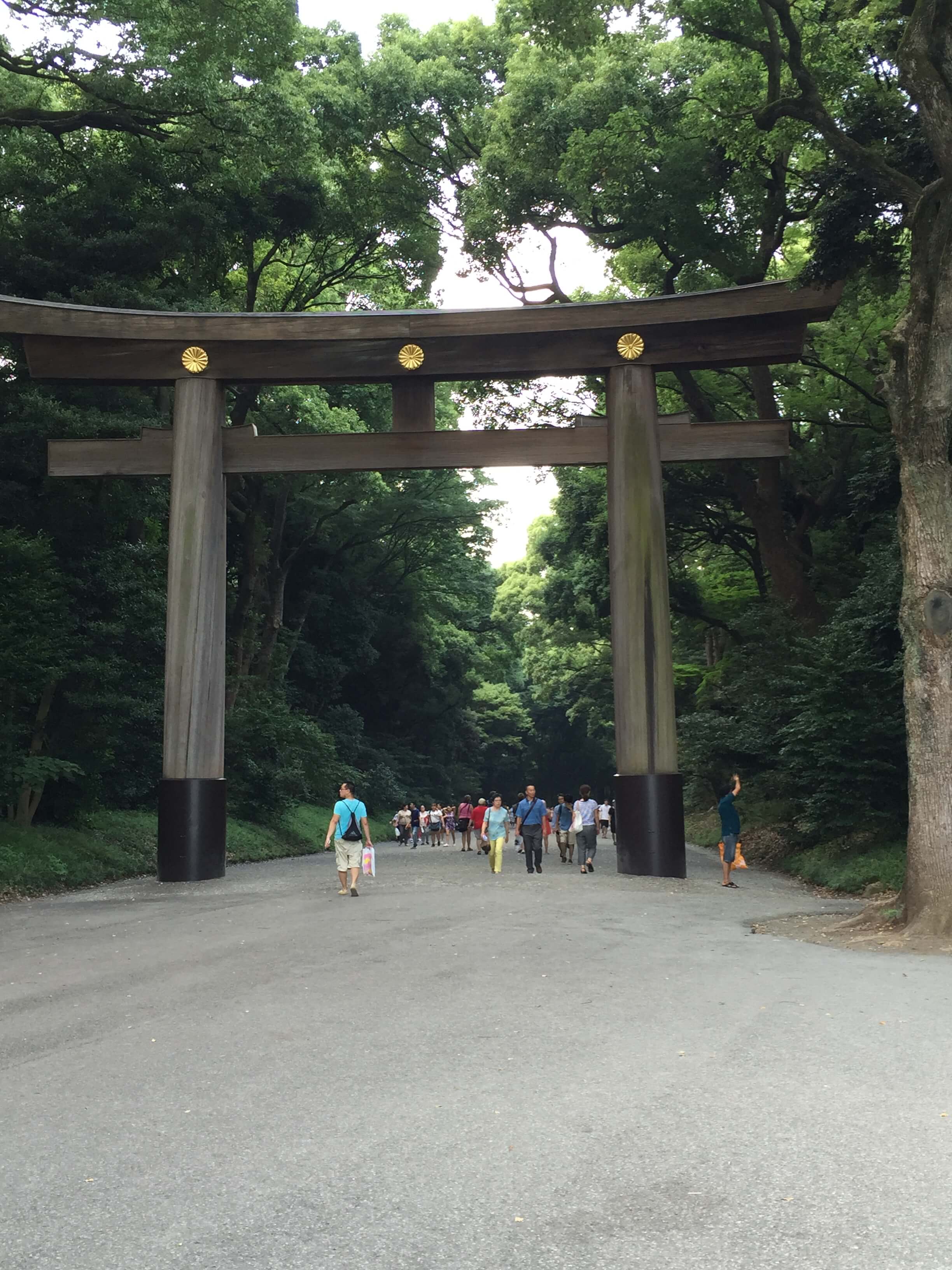 How did Japan surprise me?
Healthy and simple cuisine, great atmosphere, extraordinary cleanliness throughout Japan. With this she seduced me.
A country full of vending machines selling drinks, necessities, even in a restaurant, the dish is ordered from a vending machine and only then the kitchen serves it on the basis of a ticket / receipt. - it's a positive surprise.
Countless small neighborhood shops such as Family Mart or 7/11, available on every street, are another.
After all, the country of the Rising Sun is a country that goes crazy about flowering trees in April. People leave the city or go to the park and just spend their days and nights accompanying the cherry blossoms, contemplating the beautiful views of the colorful flowers and enjoying the intense fragrance.
In addition to extremely high technological development, it is also the home of Pokemon, manga and Godzilla.
Japan is not a cheap country for us. However, it is so affordable that you can easily spend a week there.
And how, I hope you can see, in one week in Tokyo you can see and experience many pleasures and things. Also, come to Japan, visit Asia.
All the places mentioned in this article will find their further story in articles devoted individually to each of them, in individual sections of my blog.
See you in Tokyo!   また東京でお会いしましょう!