Leaving to Asia, I was convinced that it would be only China and I would spend several years working in Qingdao. The reality turned out to be different.
The first seven months of stay in China is basically one trip to the Asian part of Russia, to Novosibirsk and to Irkutsk, and a December trip to Poland.
Unexpectedly, in March 2015, I got an invitation to visit Malaysia, specifically Kuala Lumpur.
I must admit that it is thanks to the Internet. Although, in a sense, not fully available in China, it is thanks to the WeChat application, which is absolutely number 1 in China and absolutely necessary to function in the Middle Kingdom, that I made friends, thanks to whom I had the opportunity to just go to Malaysia.
Suddenly all of Asia opened up to me. Having a few days off (Easter always falls on a weekend, with a free Monday) and having an invitation to Kuala Lumpur, I couldn't refuse.
I must admit that I was very excited. After all, this is the first time I am flying to Southeast Asia, which I only know from the maps I used to run my finger in my childhood dreaming of traveling to this region of the world.
And suddenly there was an opportunity to go, see and simply experience the first moments in the tropics.
The advantage of being a resident of China is that you can travel all over the Asia, crossing the border repeatedly without any limit.
From here, later, also in the following years, I used it meticulously. In a way, China was my base in the first three years of my stay in Asia.
I checked earlier on the consular sites if I could enter Malaysia without a visa. Yes you can. Poland is on the list of countries whose citizens have the right to 90 days of stay in Malaysia, for tourist and business purposes, without the right to work, based on a visa stamped in the passport.
And here it is. That day, when I am standing at the airport in Qingdao-TAO, with my passport and boarding pass in hand, in line for boarding the plane. I'm going to Malaysia!
The trip to Kuala Lumpur-KUL took place with a change in Guangzhou-CAN. The jump to CAN from TAO is 2 hours. From Guangzhou, a direct Malaysian Airlines flight to Kuala Lumpur is another 3.5 that passed quickly, with very good service on board. Among other things, peanuts served on board Malaysian Airlines are considered the best in the world. For the first time I met with on-board staff dressed in national costumes, in this case Malaysian. It looks very nice. Batik dresses, which is the cultural heritage of Malaysia and Indonesia.
A flight, well, like all flights in Southeast Asia, usually with turbulence. Storm fronts, which are constantly passing especially at the turn of the dry and rainy season, which is more or less April-May and later in the fall, cause that turbulence is quite strongly felt, but of course they are not at all dangerous.
Advertising slogan "Malaysia truly Asia" causes heartbeat, you know, elevated.
How it will be, how to cope in a new country. Until now I have been flying around China, to Europe and back. I've never been to the south of Asia that far, and to such an exotic country. Phew.
After landing at the airport in Kuala Lumpur, which is called KLIA in short - it is an abbreviation of Kuala Lumpur International Airport, I was led through a floor and sign marking for passport control - Imigresen. Passport control is fast, collect the fingerprints, one question about how many days your stay will last and ... welcome to Malaysia!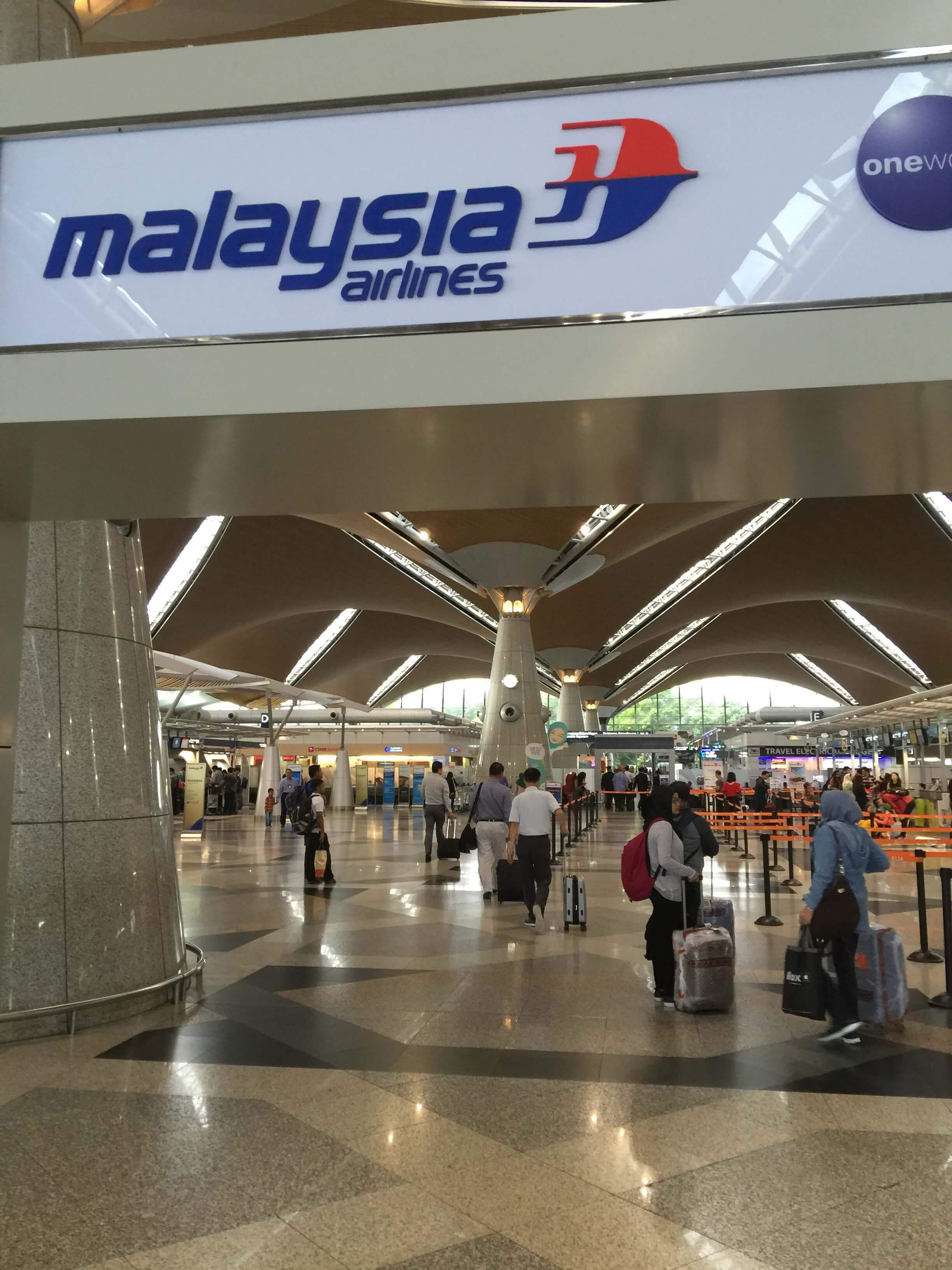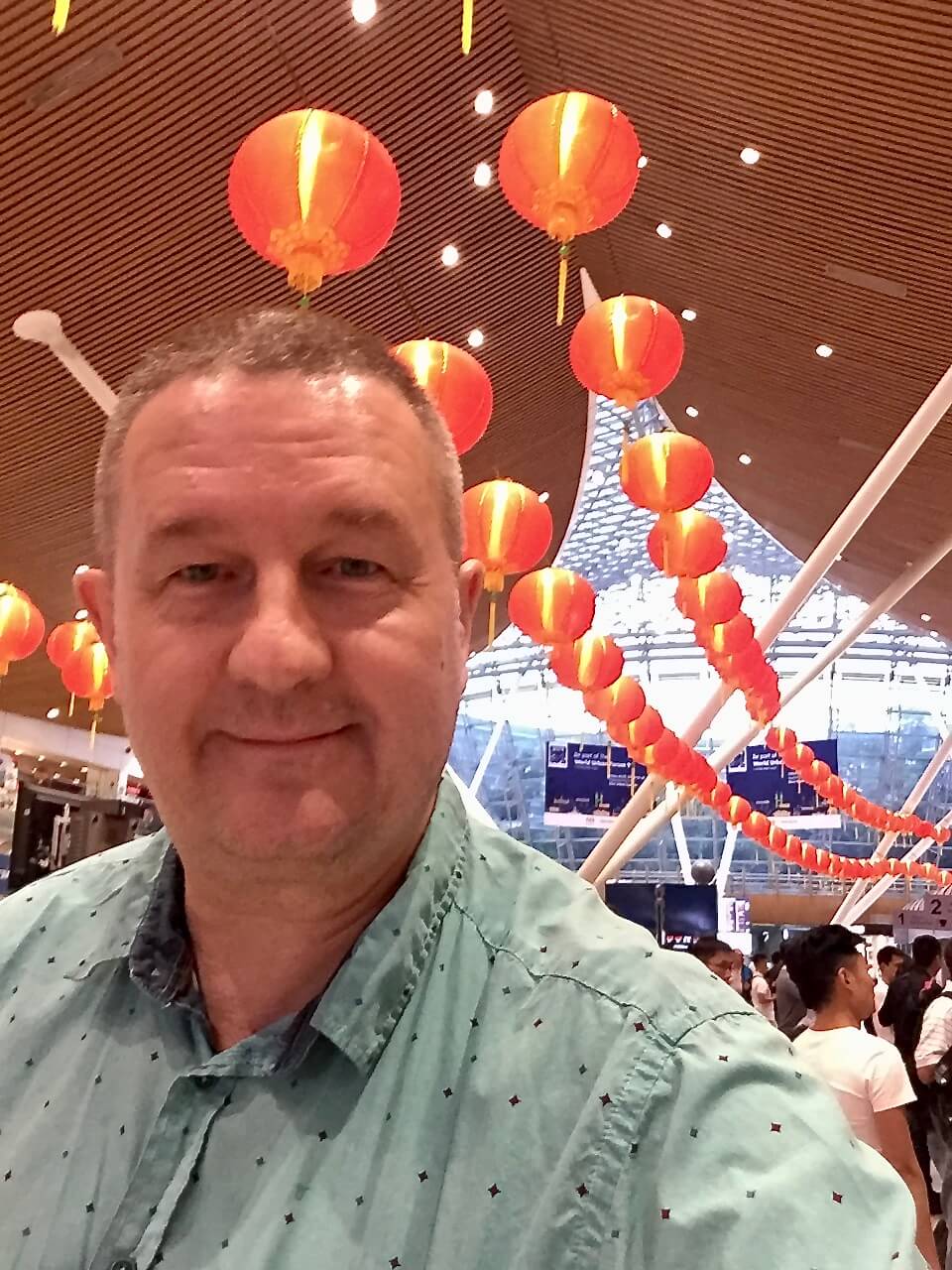 Selamat datang!
Kuala Lumpur has two airports: KLIA and KLIA 2. The difference between them is that the two, above all, operate low-cost airlines. It houses the main hub and the seat of the low-cost airline Air Asia. It is indeed the dominant airline in Southeast Asia.
The main airport in Kuala Lumpur is KLIA. It has two terminal buildings, which are connected by a queue, which in 3 minutes overcomes the distance between the satellite terminal and the main building, where passport control comes and baggage is collected.
If you have an intercontinental flight or a flight operated by international airlines, you will usually be checking in or flying to a satellite terminal with gates marked with the letter C.
Such a curiosity. The terminal is built in the shape of a starfish and in the middle of this terminal is a separate space - imitation of a real tropical forest. It is worth taking 20 minutes to stay in this corner of the terminal. You can take interesting photos and it is such a moment of relaxation before departure or during the transfer.
If you need cash, and I think it's worth having at least several hundred Malaysian MYR ringgits, no less than 200-300, because sometimes you just have to pay in cash, then right after leaving the baggage hall you have several ATMs, on the right in the back of the arrivals hall - go a little deeper past the small bar. There are several ATMs there, so there is no problem to withdraw cash. All VISA, Master Card and Chinese Union Pay cards work.
A small note - if you arrive around midnight then you have to take into account that in Malaysia 10 minutes before midnight to about 15 minutes after midnight, the systems are blocked, there is no access to data so at that time the ATMs are simply closed. The same applies to card payments. Sometimes it takes longer, sometimes shorter. It really depends on the bank but generally you have to be careful when paying by card or withdrawing money from ATMs around midnight.
After passport control, you have clearly written where to pick up your luggage, on which lane, etc. Sometimes, at random, it happens that the Customs Service wants to scan your luggage. This usually applies to passengers who have cartons, packages or more than three. If you travel standard - you have one cabin and one checked baggage, usually this is not a problem.
Malaysia is one of the countries that once was part of the British Empire. English is the official language here and there is no problem to communicate with every Malaysian resident in that language.
Since Malaysia is a multinational country, apart from English, Bahasa and simplified Mandarin are the official languages.
For the chronicles, I will say that the population of 30 million consists of 67% of Malays, 25% of Chinese and 7% of Hindus. About 1% of the population is an influx of people from nearby countries. Malaysia is a federal state, with the dominant Muslim religion, divided into 13 states. The territory is almost 330 thousand square km - an area similar to Poland. The country is divided into two parts - the Malay Peninsula, with the Malaki Strait through which 40% of world trade flows and territories on the islands of Borneo - Sabah and Sarawak.
While still in the terminal, on the transit side, i.e. before passport control, it is worth buying a SIM card. The choice is very large, the staff will help you install and launch internet access. There are four mobile operators to choose from. I use DIGI but there is also Globe. Either way, cards are available without a problem.
Another note - SIM cards, both in the arrivals terminal but also later, in the arrivals main hall, can be purchased only for cash. It costs about MYR 30 to 50, so it's worth having that cash, as I mentioned before, with you.
Both main terminals KLIA and KLIA2 are located approximately 47 km from the city. You must somehow get to the center. About what is available, what to choose and what to see in the capital of Malaysia, Kuala Lumpur, you will learn from the second part of the article.
Selamat datang Malaysia, truly Asia!