And here it is, the day of departure. An unexpected journey of a lifetime. The first so far, intercontinental, 8300km. Wow ...
I`ve started in Berlin, jump to Frankfurt am Main and finally I can see ... Airbus A340, a giant plane standing at the gate. Compared to the A320 or B737, which I've had the pleasure of flying around Europe, it's really a giant. 4 engines, 285 passengers, 9 hours of flight.
All in all, an interesting configuration of the whole trip. Berlin TXL - Frankfurt FRA - Shenyang SHE - Qingdao TAO. So there will be a stopover ... I didn't know why. As it turned out, we had a passport check-in in Shenyang and after 1.5 hours we continued our flight to Qingdao.
The entire journey, from Berlin to Qingdao, took 18 hours, including stopovers in Frankfurt and check-in in Shenyang. But what is this in the face of a lot of emotions ... I'm going to China!
The plane was not fully occupied, so the seat next to me was free, which allowed me to sleep most of the flight. LUFTHANSA on-board service at a very high level so the flight "flew" quickly. And here we are, now in China, not yet in Qingdao.
First impression? A specific smell of air and smog. It is the smell of air that will be my signpost and indicator in travels around Asia. Each landing in a different country is a new fragrance experience. Believe it or not, each country smells different and quite specific. So much so that I can distinguish by smell where I landed ...
Shenyang airport is huge but empty. I didn't see many planes at the gates. Gray outside the window. 3 pm.
Transit Hall. Huge. Glass, aluminum, marble and electronics. LED boards counted in dozens, CCTV cameras, sensors and fingerprint readers. World of 21st century.
Boarding after 1.5 hours, some passengers from Europe stayed in Shenyang, a bit local boarded. And we took off.
A short flight and finally we reach Qingdao. Ni hao!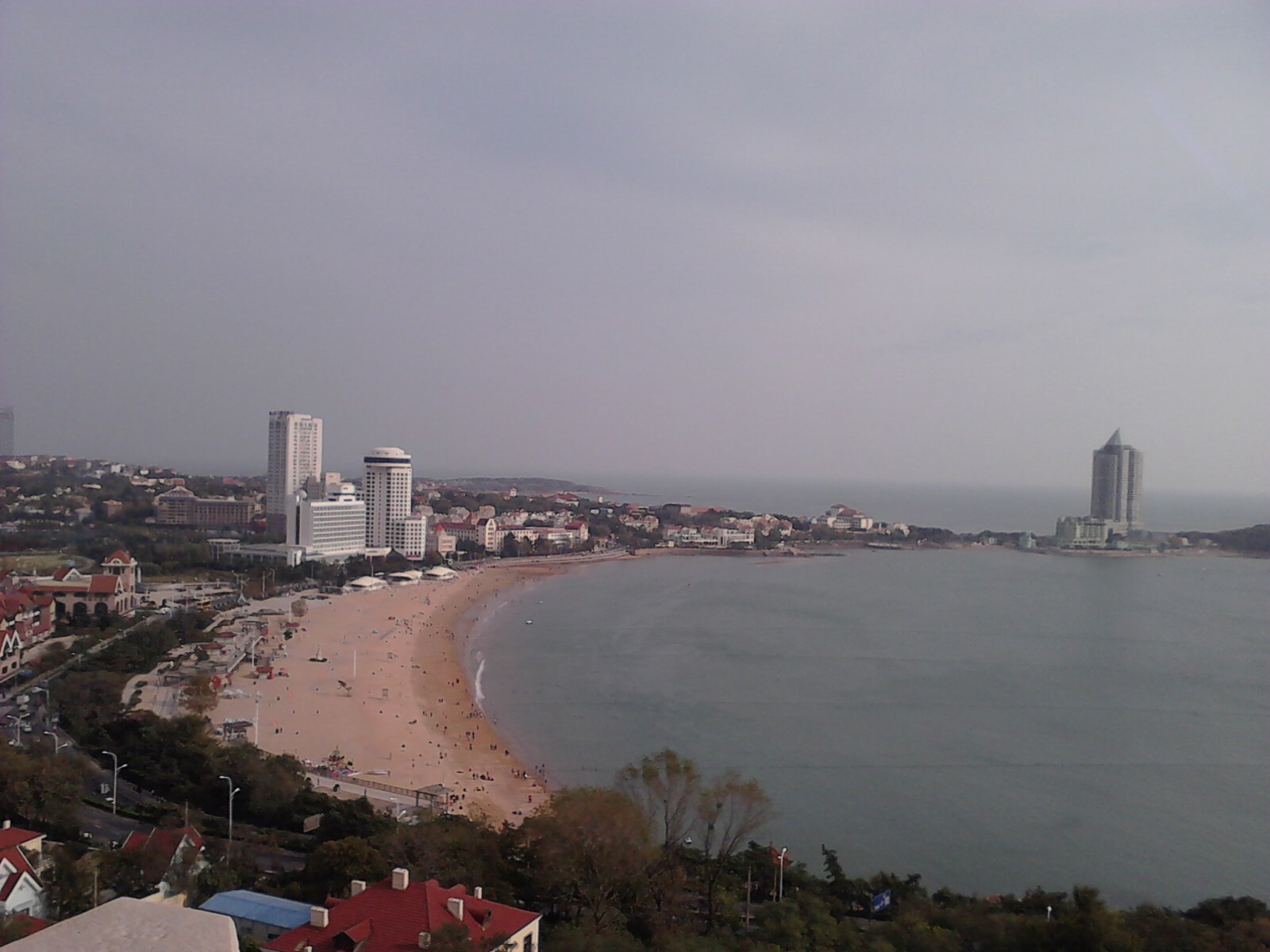 Ni hao!
Liuting International Airport Qingdao TAO, welcome to China!
Fast check-out and I'm going to the hotel. One hour taxi ride, 3 lane highway. It's impressive. Interesting buildings along the way. View of the bay and the longest sea bridge in the world under construction - Jiaozhou Bay Bridge.
Green, clean and modern. These are the first associations. Wide streets, heavy traffic cars, 40 storey blocks of flats and office buildings. Colorful thanks to the illumination of buildings and the Chinese passion for lanterns, expressed in the 21st century by colorful advertisements and LED boards.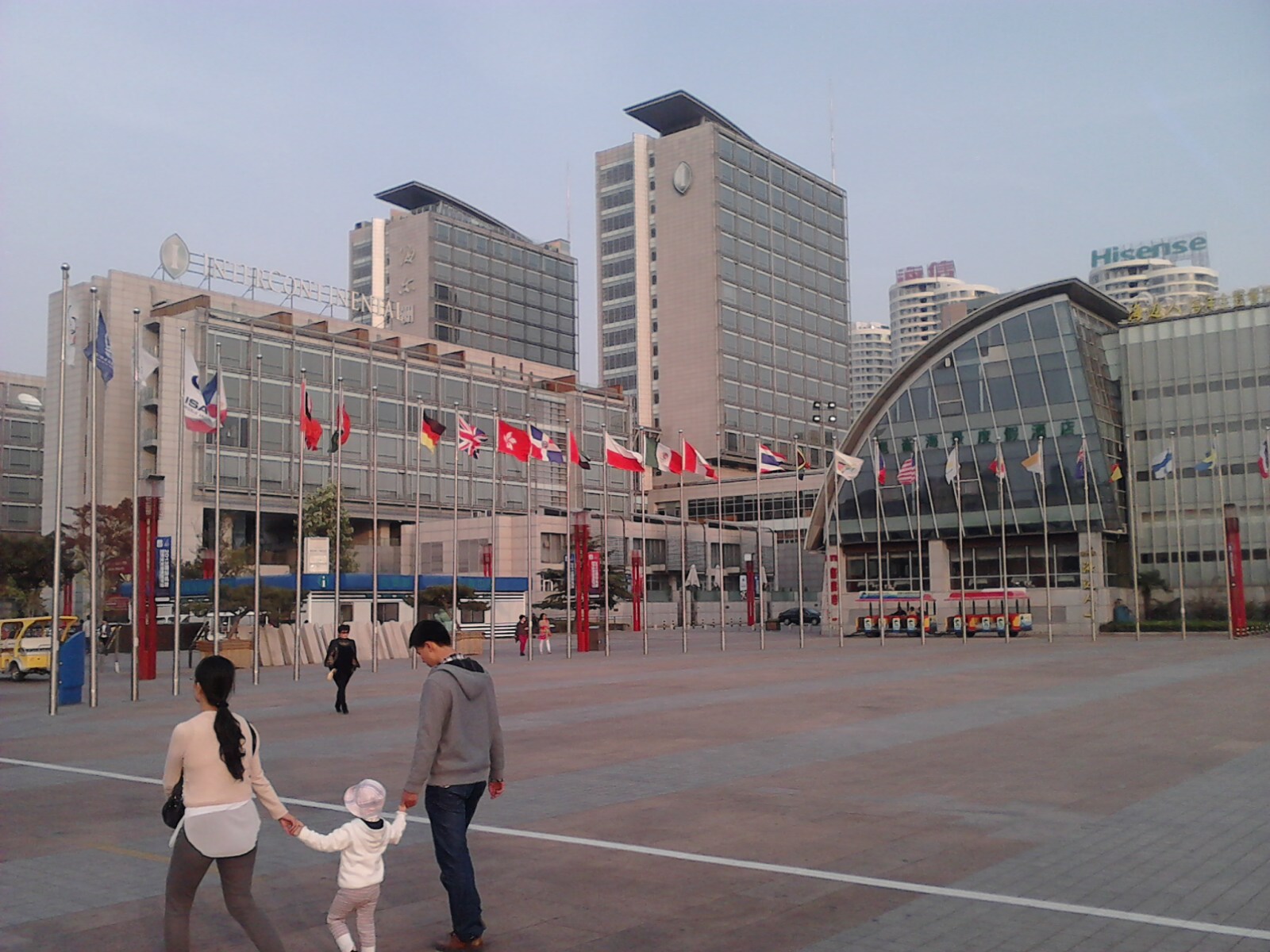 Facts and figures.
Qingdao is located on the west shore of the Yellow Sea, in Shandong Province. It is one of China's largest seaports, a military base and a strong industrial center. Yellow Sea, nearby the Yellow River, the second longest in China and the Lao Shan Mountains. In addition to sightseeing, the source of water which is the basis for the quality of TSINGTAO beer produced here - the largest brewing brand in China, built on the basis of a brewery left by the Germans. I will describe the German episode and the brewery history in a separate article.
Qingdao is also a place where you can eat the best seafood. Yes, the Chinese go, fly hundreds of kilometers to taste the best oysters and fish soup in all of China!
In addition, the Olympic Center from the time of the BEIJIN 2000 Olympics and a great sailing center.
Near Qingdao lies Qufu - the place of birth, life and death of Confucius.
The agglomeration has 9 million inhabitants, which, according to Chinese conditions, places Qingdao as a rather medium-sized city. This has its advantages, which I will see next year :).
In 2013, the metro was still under construction. Currently, the city has 3 active lines and more are under construction.
Heier (household appliances), Hisense (TV) and Volkswagen (you know) have their factories in industrial parks located in the suburbs.
First 5 days in Asia, China and Qingdao
Yeah, my first visit was only 5 days but in the evenings I explored what I could in the area around the hotel.
I was surprised by the architecture and urban planning, quality of restaurants, shops and shopping centers. Everything "rich". This is not how I imagined China.
Of course, at the moment I was not aware that I would live here for a year, so I tried to capture everything I saw in the pictures. As it turned out, it was only a fraction of what Qingdao offered me during the residence permanently.
I have the impression that Qingdao is the perfect place for any first visit to China.
Beautiful, neat streets, the Olympic Center, greenery and well-kept parks, marina and beaches.
Just like not in China. Which of course was very subjective and, as it turns out later, an erroneous conclusion. Apart from air quality, China is exactly like that.
It all had a huge impact on my decision to come permanently. I had no objection. I fall in love with this city at first sight. Later I will realise that the people living here, are wonderful too.
That's it for the introduction.
I'm going for sightseeing, but more on that in the next article.
Hello Azure Island! That`s the meaning of Qingdao in English.