Hello Folks!
After years of pandemic border closures, it's time to visit China.
As you may have noticed, traveling after the pandemic is no longer the same as it was before. Small and large, near and far trips are currently a considerable expense, but also a lot of stress related to traveling itself.
Finally, I also managed to leave Viet Nam for China. A sentimental journey after almost four years of the last visit.
I flew to China with such a conviction that I would get new impressions and see what had changed over 4 years.
It is also testing new entry conditions to China and the visa process.
Dozens of questions in my mind. Did they survive, to what extent my friends felt the effects of isolation and the pandemic itself. Do I still have friends where I had them when I lived in Shanghai…
I admit, I flew with flushed face. Hello China after four years!
However, before I landed in Shanghai, I had to work quite hard to be able to fly to China…
And the plan was not just any. Three provinces, eight cities, planes, trains and cars. Pretty good.
First things first…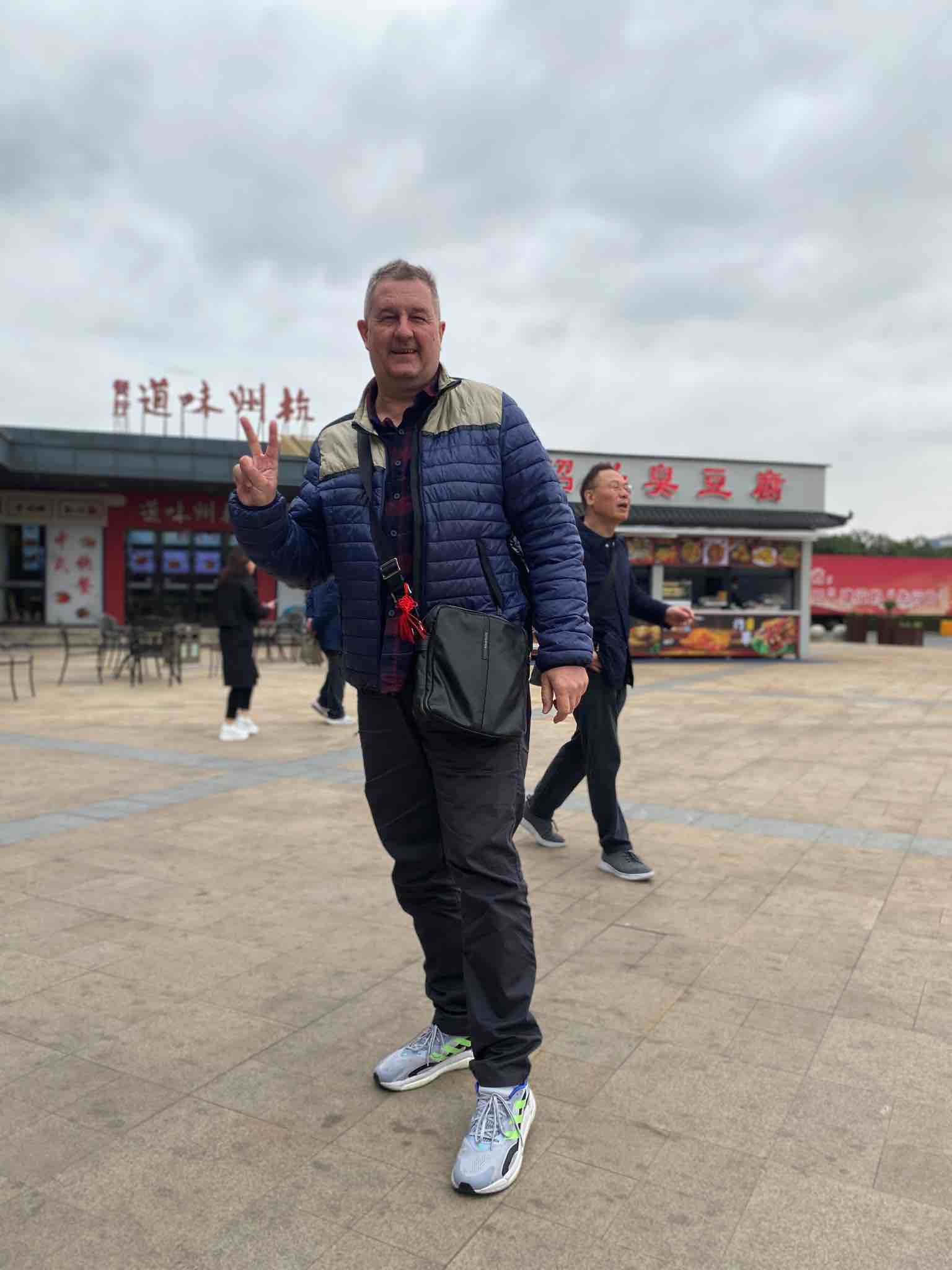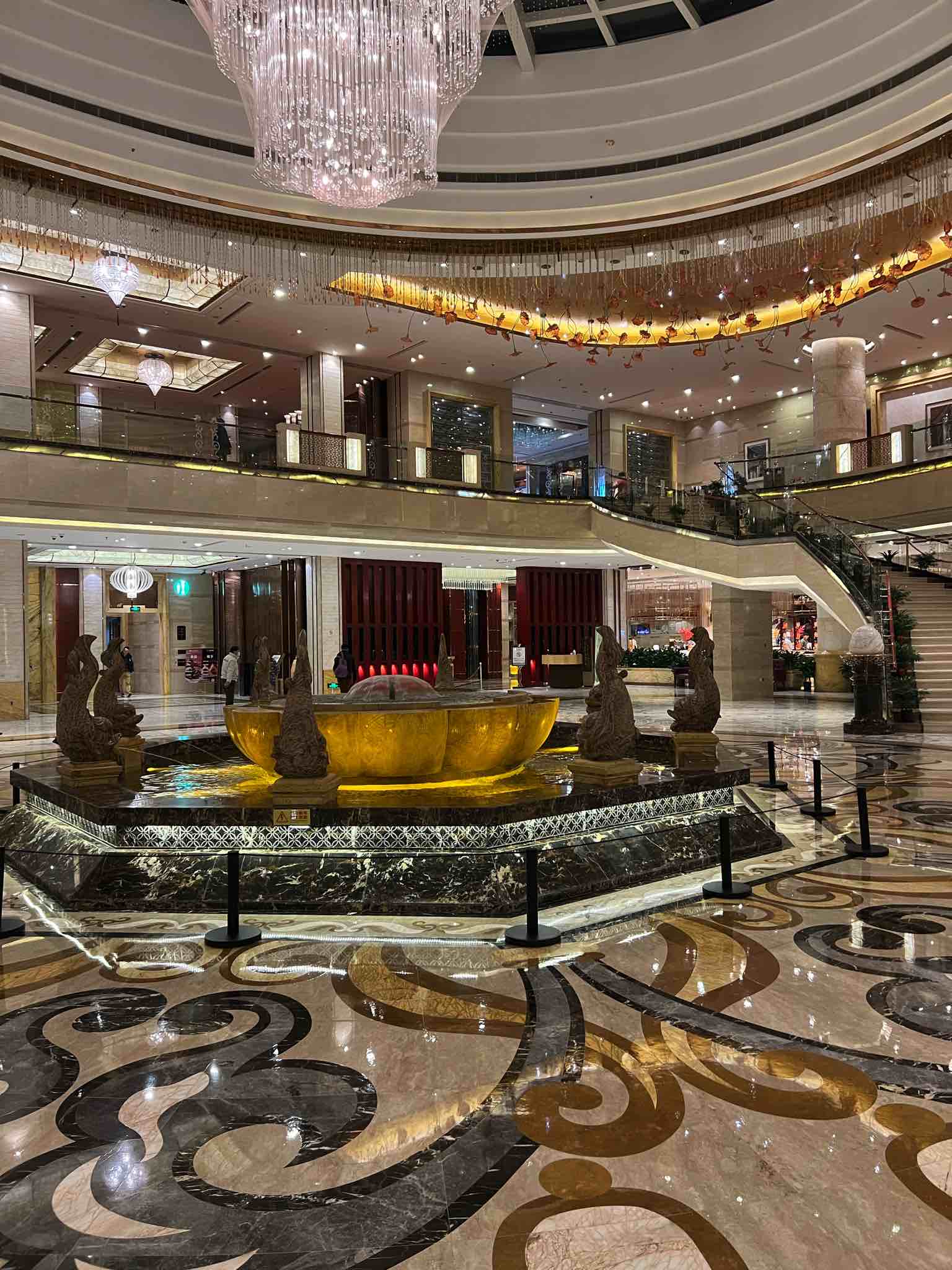 Is traveling to China, after four years, an easy undertaking?
Well, not really.
Firstly, the conditions of entry to China are still difficult today. You need a visa to enter the Middle Kingdom. It is obvious. That was before the pandemic.
The visa process, on the other hand, is the first surprise.
I applied for a visit to the Chinese Consulate in Sai Gon, which was actually quite convenient.
During the pandemic, China implemented the "Visa Center" project and opened visa departments in city centers in most countries. So a visit to the consulate was out of the question.
The whole idea is based on "line" customer service, moving from one counter to another. It's going very well I must say. Unfortunately, the whole process still requires a two-time visa visit.
Even before the pandemic, it was basically enough to drive with the documents that were required to the consulate. However, this is where the horror began. Long queue, outside the building, messy and crowded. Now everyone is assigned a time slot where they must show up at the Visa Application Centre, where everyone is seated and goes through the process in turn.
This time, however, the whole process was a bit more complicated. New requirements have emerged. The invitation, as before, was indeed necessary. However, in addition, a state license was also requested to run the business of both the company that invited me in China and my parent company in Viet Nam. Plus all my work permits, police-certified residency documents, and all my passports, including two old ones that are already full and expired. All this to prove that I was in China more than once and that I had the right of permanent residence etc. etc. So I had to leave 3 passports for a few days at the visa office.
Also a visa application. My application was for a one-year visa with multiple entry rights. Unfortunately. China currently issues only single-entry visas for 30 days and for now, they do not intend to change this.
The cost of the visa is USD 60 plus Visa Center costs USD 50.
It seems that travel to China will be quite limited for some time yet.
I see you managed to get it in two weeks. I was able to pack my bags slowly.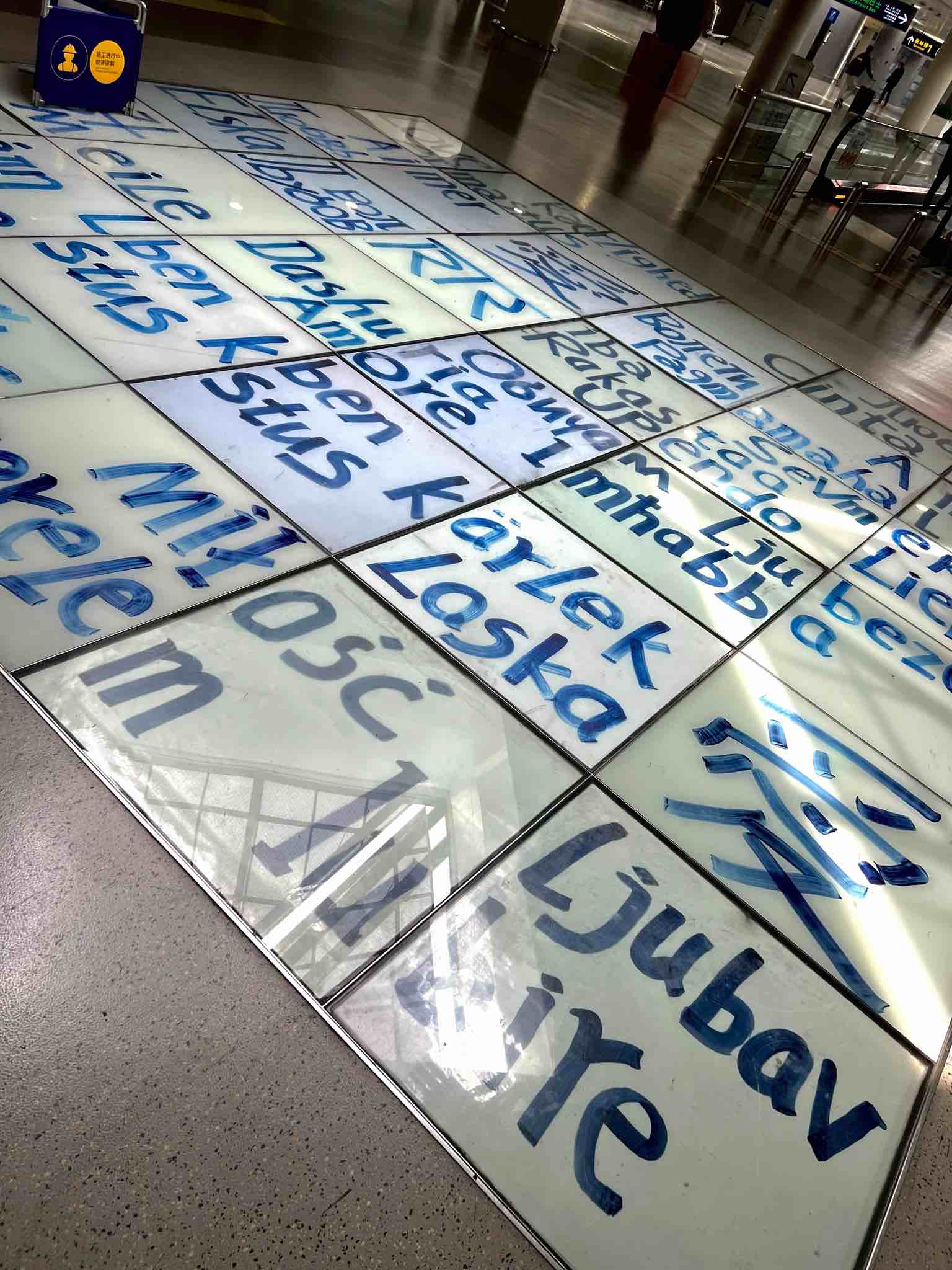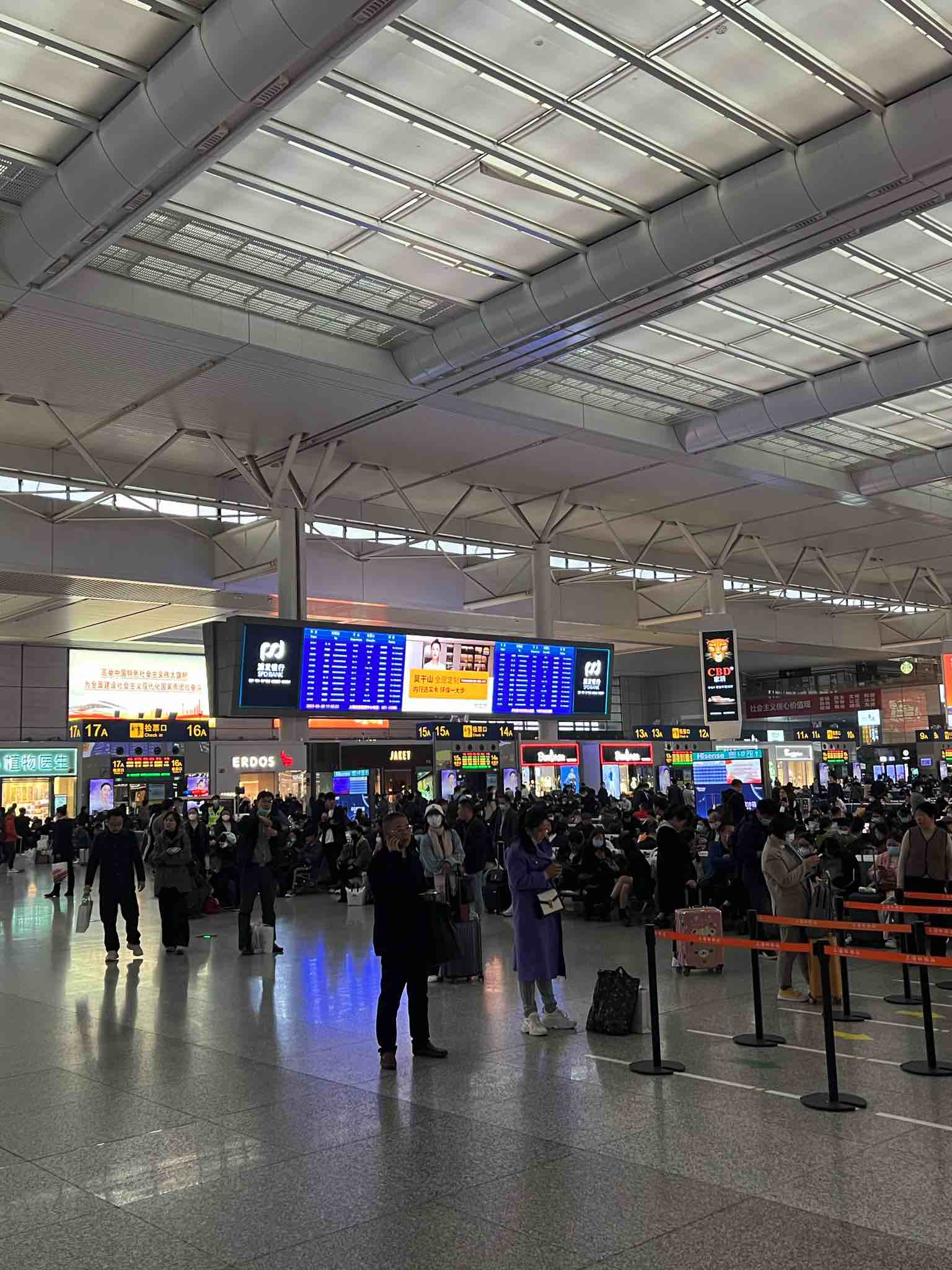 What is needed to enter China?
Before I could check-in and get my boarding passes, there were more hurdles to overcome.
First of all, you still had to have a negative Covid test to enter China. There were two options to choose from. PCR test 72 hours before departure or the usual "rapid test" 24 hours before departure. Since it's quite risky to get tested just before departure, I decided to do a PCR test in a nearby laboratory. So on this side I was prepared.
However, there is one more important element of traveling to China. Before departure, you had to receive a QR code certifying your health, based on a declaration.
This code, as it turned out, was a very important element of the whole trip.
I had to show this code to the quarantine officers upon entry. Otherwise there would be no entry. Of course, without this, it would not be possible to get a boarding pass and departure. The declaration itself is not complicated as long as you use WeChat. A cult application, without which life in China is almost impossible.
Simple details were required. Date of entry, flight number and itinerary in a very limited form. The validity of this code is 24 hours, so do not fill out the declaration too early. Another surprise was that this QR code had to be obtained again at the exit, and here I encountered a challenge. But I will talk about this at the end of this article.
Another note here. The QR code can only be obtained in two ways. The first is to use WeChat, the second is to use websites. The first is simple, the second is more complicated. You need to obtain this code and the only thing left is a PDF print from the e-mail. It's a bit inconvenient. Of course, I chose WeChat because I have an account from when I lived in China.
For the standard traveler, this will be a challenge.
With these three elements, i.e. visa, QR code and PCR test, I was able to get a boarding pass and check in to Shanghai using Cathay Pacyfic airlines.
This is another inconvenience when traveling to Shanghai from Viet Nam. There are no direct flights from South Asia yet. There is an announcement of resumption of connections and hopefully it will be done soon.
Nevertheless, I was quite positively surprised upon arrival in Shanghai because I saw European airlines standing at the jetties, including Finnair, Lufthansa and Suisse.
It's clearly no that the world is slowly opening up.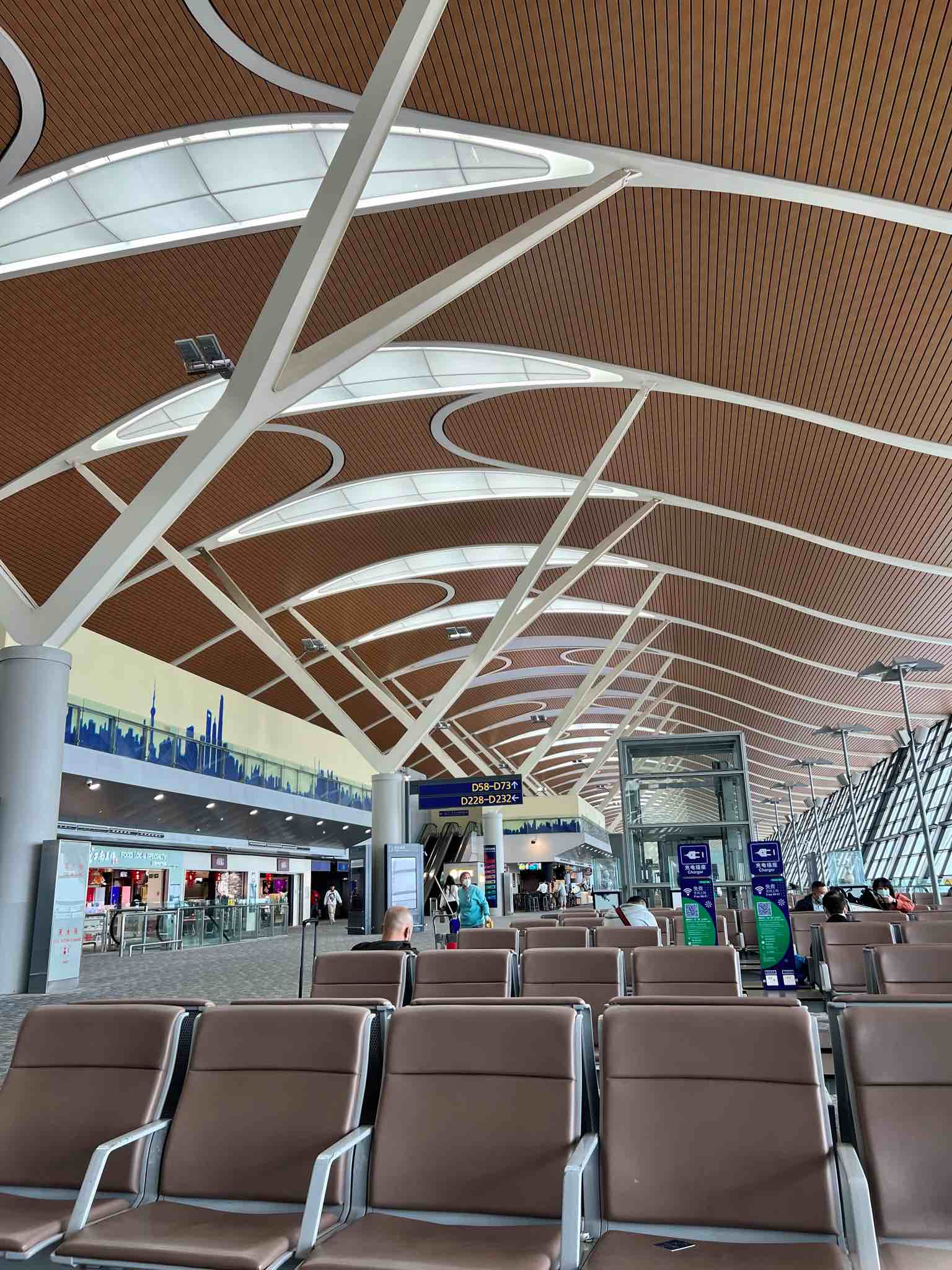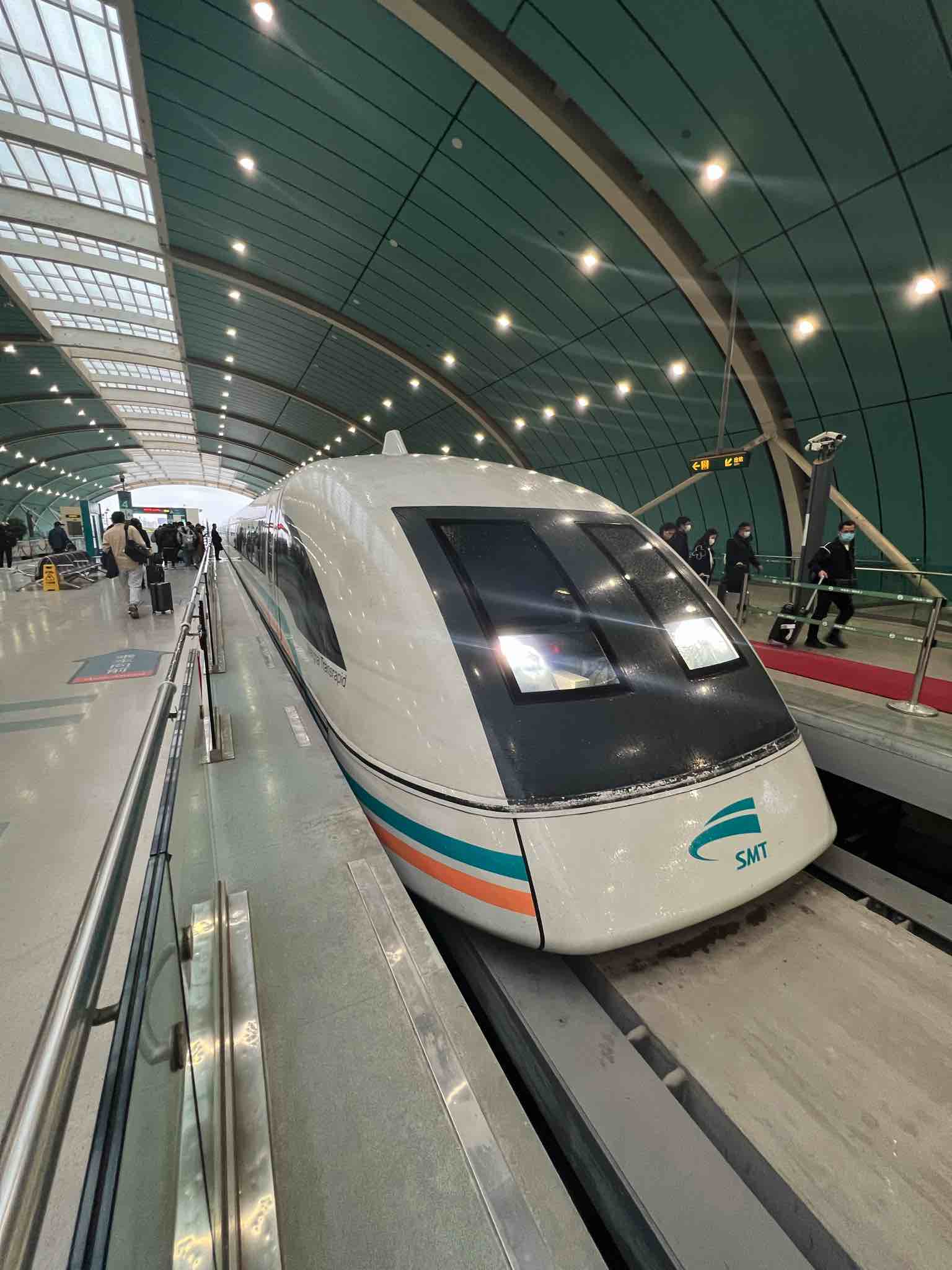 Hello China, hello Shanghai!
I landed in Shanghai after four years.
The airport seems empty. Several planes at the sleeves. Checkout lines as usual.
The smell of the air seems familiar and leaves no illusions. I'm in China.
The airport itself has not changed much either. The fact is that Terminal 2 received a large satellite building, which can only be reached by rail.
The control booths I remember from four years ago were set up the same way.
Snake queue for body temperature control, scanning QR codes and going to passport control. On the way, we still had to fill in the arrival card, as if there was not enough information in the IT systems. Fortunately, this time the arrival card to China is only one-sided. It is only filled in upon arrival. There is no second part that used to have to be saved for departure.
Passport control queues as usual, very long.
The procedure at the window is also not too short. Questions why and for how long flew to China. Passport check, face scan, fingerprints of whole hands, left and right one by one. It's a bit sloppy but what can you do.
I see that preparations are underway at the airport to launch automatic gates in the future, and indeed, somewhere later, I found information that holders of a one-year visa and a residence visa will be able to check in automatically. It's nice to know this direction of change. All this, however, at the cost of scanning our faces many times throughout the process.
Interestingly, face scanning in China is now probably a common and widespread, I would say, means of human recognition.
Even when I bought water from the vending machine at the subway station, I was also scanned. I suspect that millions of photos of human faces are circulating somewhere in the cavernous recesses of the Chinese Internet ...
After landing, baggage collection was no problem, of course, because I spent a lot of time checking passports. The suitcase was waiting. A quick walk, going through customs, scanning your suitcase and going out to the arrivals hall…
And here is the first surprise. The last time I visited Shanghai, there were 12 ATMs right next to the entrance from the arrivals hall and I was hoping that I would be able to withdraw cash. Unfortunately, all ATMs have been closed down.
Turns out there's only one in the entire airport. In the departures hall, which is one floor above. I had to go there to collect cash. This lack of ATMs and the prevalence of cashless payments surprised me a bit.
This is a completely different level than the one I remember from my time in China.
Nevertheless, I must admit that it is quite a convenient payment method. Even the lady selling umbrellas at the subway exit has a piece of cardboard hanging around her neck with a QR code on it, so you can buy an umbrella for 5 yuan and pay with your phone.
So the first hint is that if you are going to China, you need to buy at least a few hundred yuan in the country to start your stay.
Of course, you can also, like me, use online payments. Here we have two options to choose from. Ali pay or WeChat Pay.
Of these two options for us foreigners who do not live permanently in China, only one remains. Launching and setting up an account in the Ali Pay application.
It took me literally 15 minutes. The process is very easy.
Just download the application and then create an account. After verifying your passport, you can immediately attach any European bank card.
I used Ali Pay practically for the whole three weeks because it was not easy to withdraw cash. In addition, shops, bars and other service outlets are no longer prepared to trade in cash and often have no way to spend change. Especially in small towns. Ali Pay saved the situation many times.
In my case, I used three connected cards. One Vietnamese, the second Revolut and the third from a German bank. All three worked very well. The only drawback is that you cannot transfer money to Chinese Ali Pay accounts.
Payments for goods and services yes, transfers no.
It was easy to choose which card to pay and literally in a few seconds the payment is made. All automatically but up to 50 yuan. And of course you need internet access. Those over 50 required the CVV code on the back of the card.
It's good to remember it, or at least have a card handy somewhere. Otherwise, the transaction could not be completed.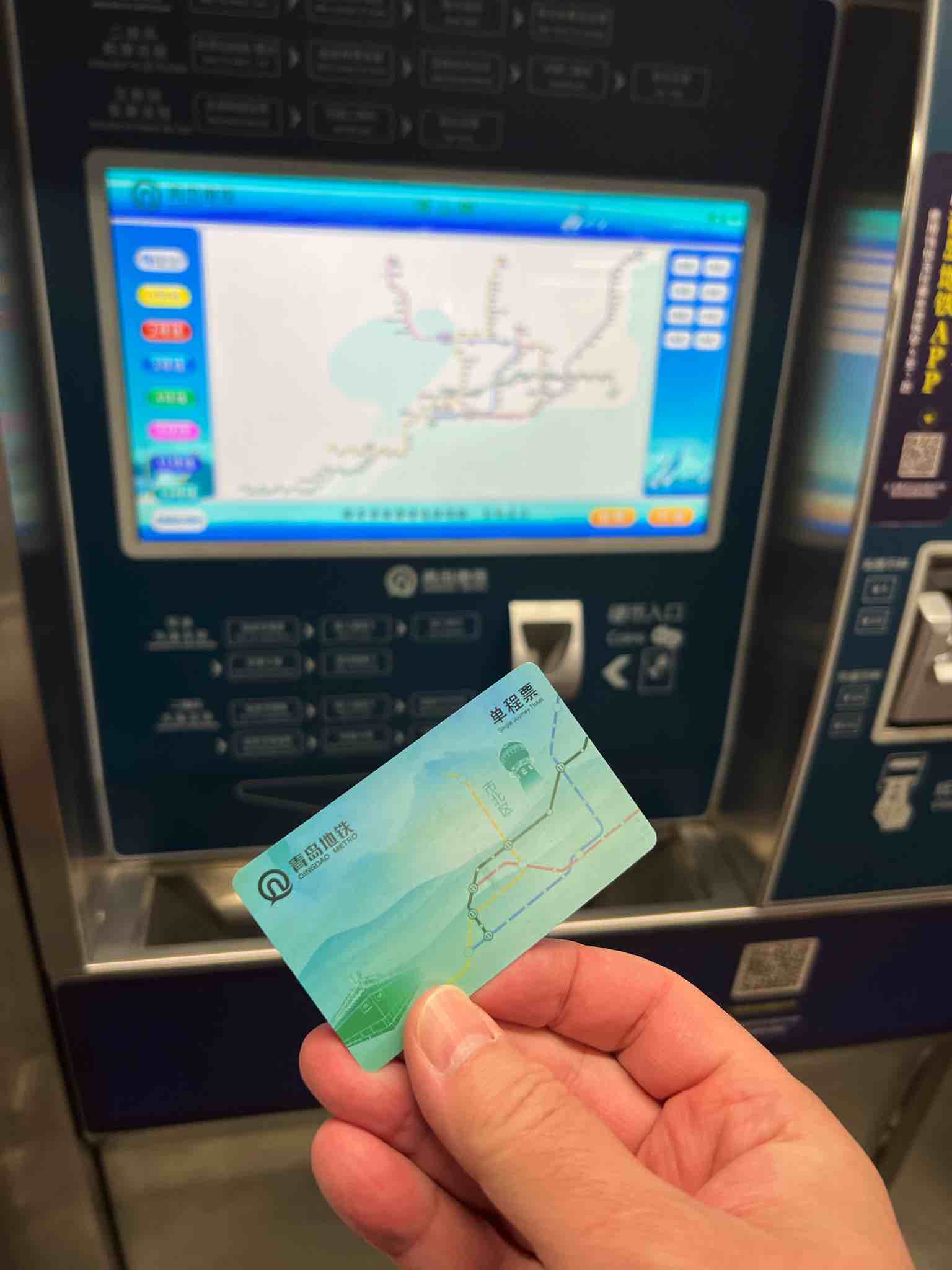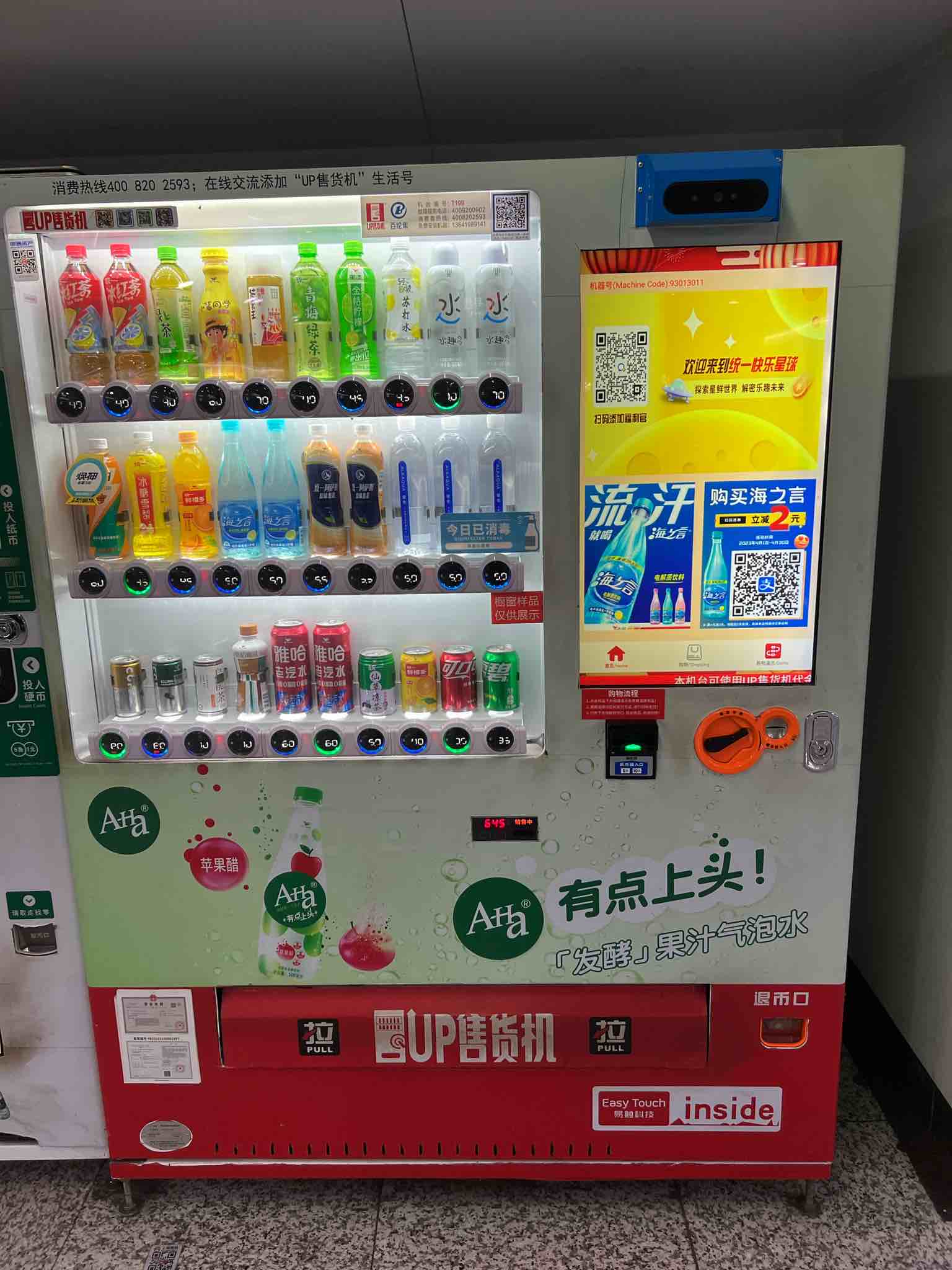 How does the internet work in China?
Another hot spot in travel is access to the Internet. It is no different in China.
While the internal internet in China is probably one of the fastest in the world, access to the global network is already a big problem. That is, a problem for us, Europeans or people who use services centered around Google and use Facebook and other social platforms on a daily basis.
Access, of course, is blocked and Google's applications and services do not work. It's manageable, but it's getting worse.
Before leaving, I installed ExpressVPN, which claims to be the only and fastest service bypassing the "Chinese wall".
I will say this. This is not entirely true.
The VPN didn't work as I expected. Most hotels failed to connect via VPN. Unfortunately, connecting to the mobile network also did not help. Yes, you can buy yourself a phone number in China. It works perfectly. Widespread speed 5G, instant payments, Apple Maps and other Apple services work flawlessly. However, there is limited access to the global Internet.
I've had some luck since the beginning of this journey.
Quite by chance, I was asked by the staff of a small kiosk, just before baggage claim, whether I would like to buy a SIM card. I thought it would be a good time to get a card here at the airport. And I'm lucky that I did. It turned out that this card was not a typical China Unicom card. It was a China Unicom Hong Kong card.
Therefore, I don't need to use ExpressVPN because this card already had a VPN saved. I bought a China Unicom HK card with 15 GB of limited 4G speed transfer, but it's still very fast and valid for 30 days. And in fact, only thanks to this I had constant access to my services.
The SIM card I bought later in Shanghai was very good for contacting via WeChat, for Apple services, Ali Pay payments or web browsing. By the way, I checked that the pages of this blog are also easily accessible in China and there is no problem to read the content.
The Chinese card worked, but there were places where it was impossible to connect to the VPN.
What is important is that you have a local SIM card in China. In my opinion, this is a critical element of the whole journey. For a very simple reason. Hotels usually provide WiFi service. However, most of them send the WiFi password to a mobile number via SMS. Unfortunately only Chinese numbers are accepted.
In fact, everywhere, if you buy anything, very often you have to give this phone. Even at the airport.
My advice? Take a SIM card at the airport (if you find such a service), because thanks to it you will have normal access to social media and the use of applications such as WhatsApp or Viber is ensured. Also, get yourself a China Unicom phone number to have a local phone number. One that you can provide later, e.g. at the hotel to get the WiFi password.
The cost of the card I got at the airport is 390 yuan, which is quite a lot because it's almost 57 USD for 15 GB and 30 days of validity.
The card I bought at China Unicom, on the other hand, was a prepaid card topped up with 38 yuan per month, it had 5 GB of internet and the costs of calls and text messages were pennies, literally.
Interestingly, when leaving, this number can be "frozen" and maintained, if necessary, for 5 yuan per month. On the next visit, it will be as found.
All right, card problem solved, cash problem halfway.
You had to go to the departure hall level and collect cash there from the only ATM at the airport.
I'm going to the subway. I chose, as always, the maglev ride and then the subway to the center of Shanghai.
Here, fortunately, everything is as before. Even my old subway card turned out to be valid. It was enough to give the lady in the window to reactivate it, check if it works and top up the account with the cash collected earlier. 150 yuan was enough for the entire stay in China. For transport by train and subway. There is also the added benefit of having a city card.
Maglev from Pudong airport to Longyang Road station in Shanghai, costs 50 yuan if you pay with cash or… 40 if you use a city card. As you can see, the city card pays off the most. There are also metro stations where transfers are possible only for city card holders.
The cost of travel by subway remained at the level from 4 years ago. From 1.5 to 7 yuan depending on the length of the ride. It is the cheapest and fastest way to get around Shanghai.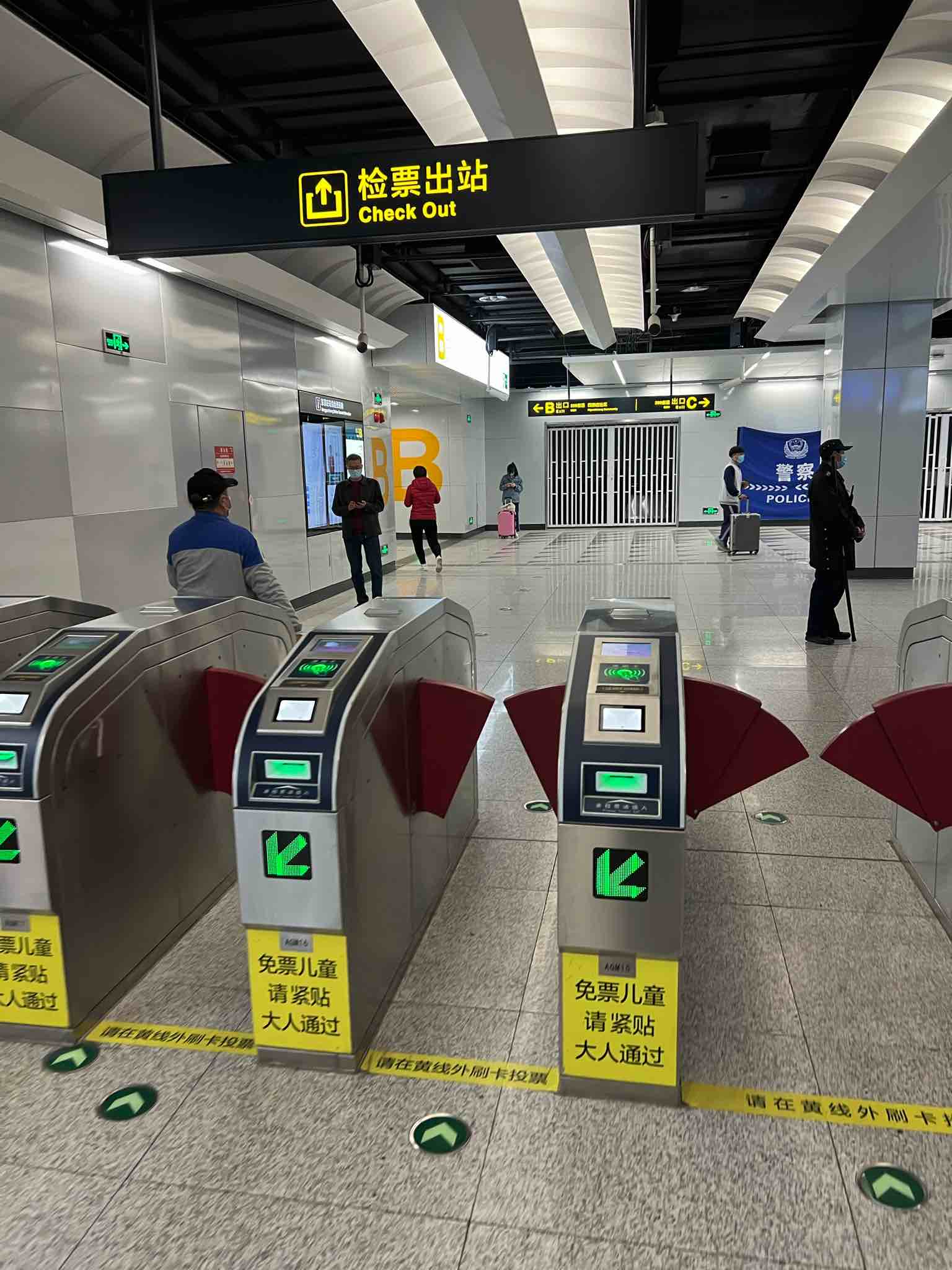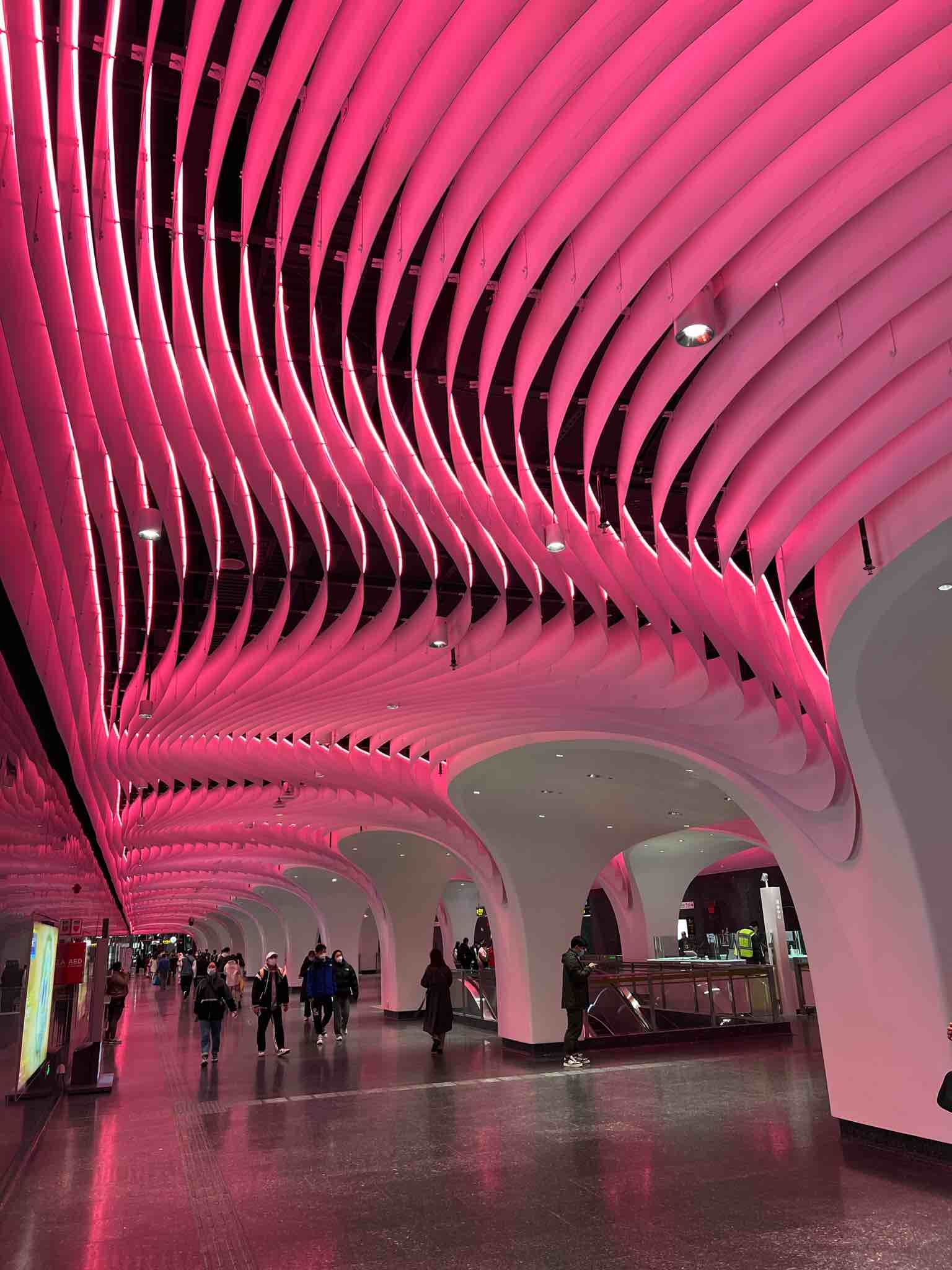 It's time to check how China dealt with the pandemic...
I've been traveling quite extensively on the east coast, as I mentioned at the beginning. My observation, when it comes to transport infrastructure, available to the average inhabitant is one. China is second to none in the world in the quality of subways, trains, planes, airports and stations. With one exception, which is Japan.
Modernity and full IT infrastructure accompanying.
In fact, I didn't have a single paper document that I had to use during my trip.
Everything was digitized. It's a fantastic feeling because basically you have a city card or a phone and you don't need anything else to use transport services.
On the plus side, I must also include the fact that 4 metro lines were added in Shanghai, which supplemented the already dense network of stations. I also see on the subway plan that another three lines are under construction.
As for the trains, when I lived in China, they were already very fast.
However, at the moment the speed has been increased and at the moment the average speed of high-speed trains in China is 360 kilometers per hour.
Such an example. Returning from Suzhou to Shanghai, I covered 380 km in 55 minutes.
Since train stations are generally built in city centers, this is the best way to travel around China.
In addition, ticket prices are very affordable. The cost of travel is comparable in time to traveling by plane (taking into account access to and from the airport and time for check-in) and in many cases half the price.
It was also a surprise for me that there were seven subway lines built in Qingdao. I knew there would be one and then two. But seven? It's really impressive.
The stations are architecturally wonderful. Colors, interior architecture, arrangement of infrastructure elements. The Chinese have it all really pampered. This, without a doubt, is "top of the top". The best of the best, there's nothing to claim.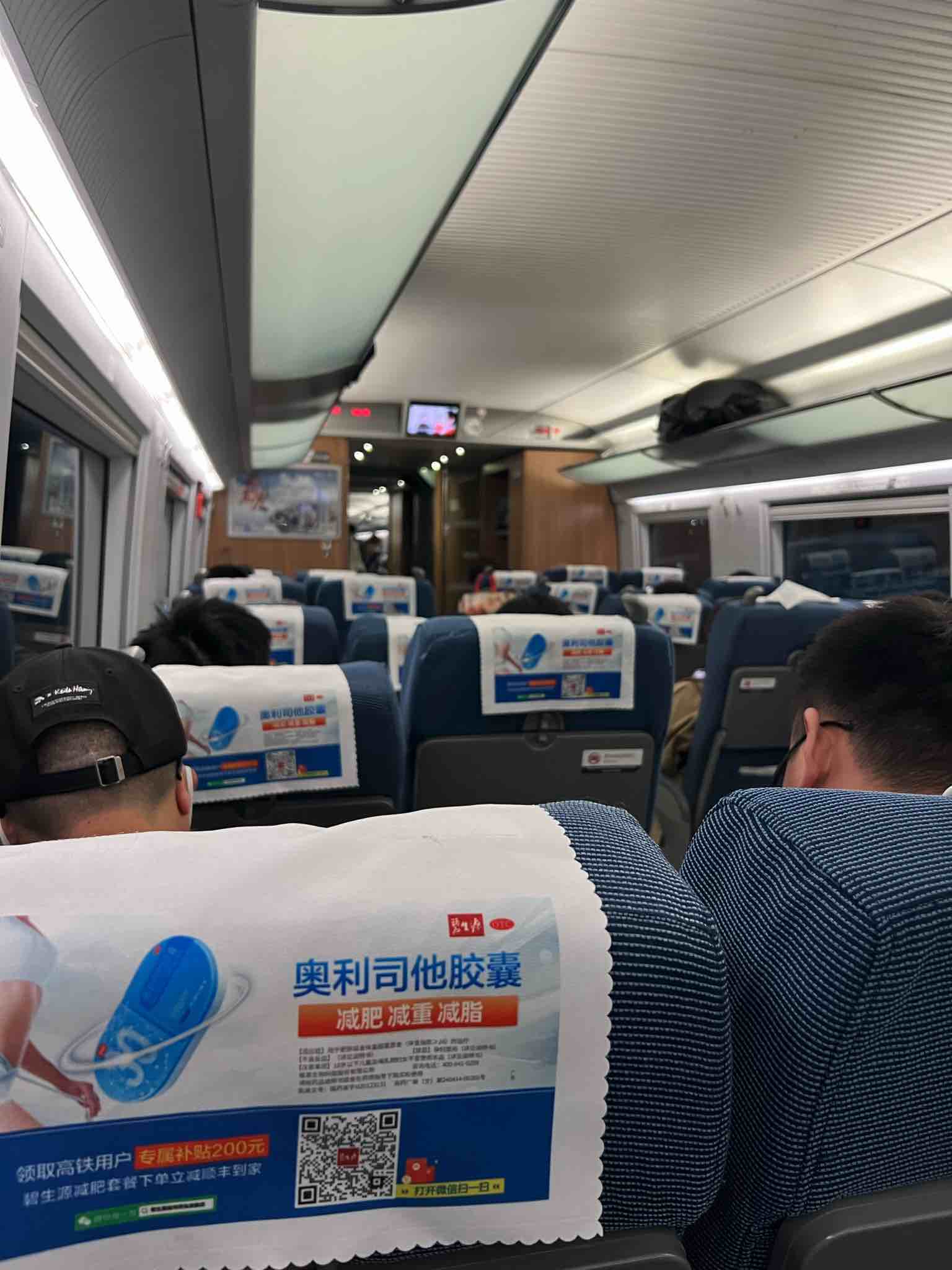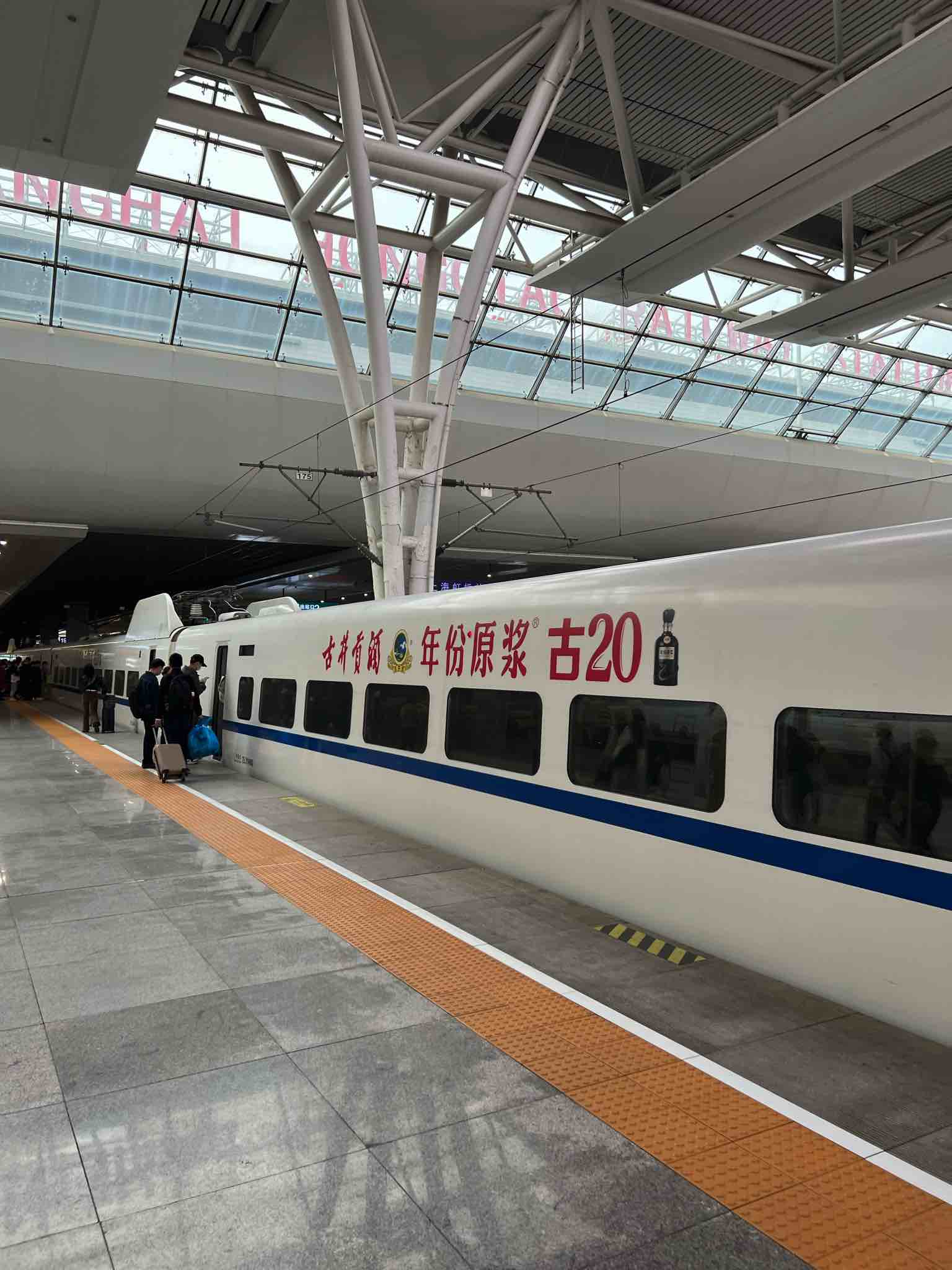 And one more thing…
What strikes you the most when you are in the city is the amount of electric cars and scooters.
Currently, 40% of the cars in Shanghai are electric cars and the number is growing. This is related to certain privileges that the government has granted to electric cars.
First of all, electric cars can be bought without waiting for the right to buy a car, which unfortunately applies to combustion cars.
Secondly, license plates, which in the case of combustion cars cost twice as much as a car, are free in the case of electric cars.
Generally, you get double. You can buy a car "on the spot" and you don't have to pay for plates.
To make you aware of the importance of this change, let me just say that license plates for combustion cars cost around 9,500 USD in Shanghai. Yes, nine and a half thousand dollars.
Of course, in small cities it's a completely different story, but in Shanghai that's the cost.
In addition, there are restrictions for combustion engines. They are not allowed to enter many places on certain days. The restrictions are territorial and temporal. With an electric car, there are no such restrictions.
All major global brands now sell only electric versions in China. The Chinese themselves have many local brands of electric cars and flood the market with them.
An electric car, a local brand such as BYD, costs 10 to 20 thousand USD!
I will not tell you whether the quality of these cars is sufficient or not, but the number of "electric cars" moving around the city makes me think that it is possible to drive them after all. Of course, there is the question of how to dispose of the batteries. However, this is a global topic.
As you can see, quite a few good, big changes have taken place in the last 4 years in both Shanghai and Qingdao.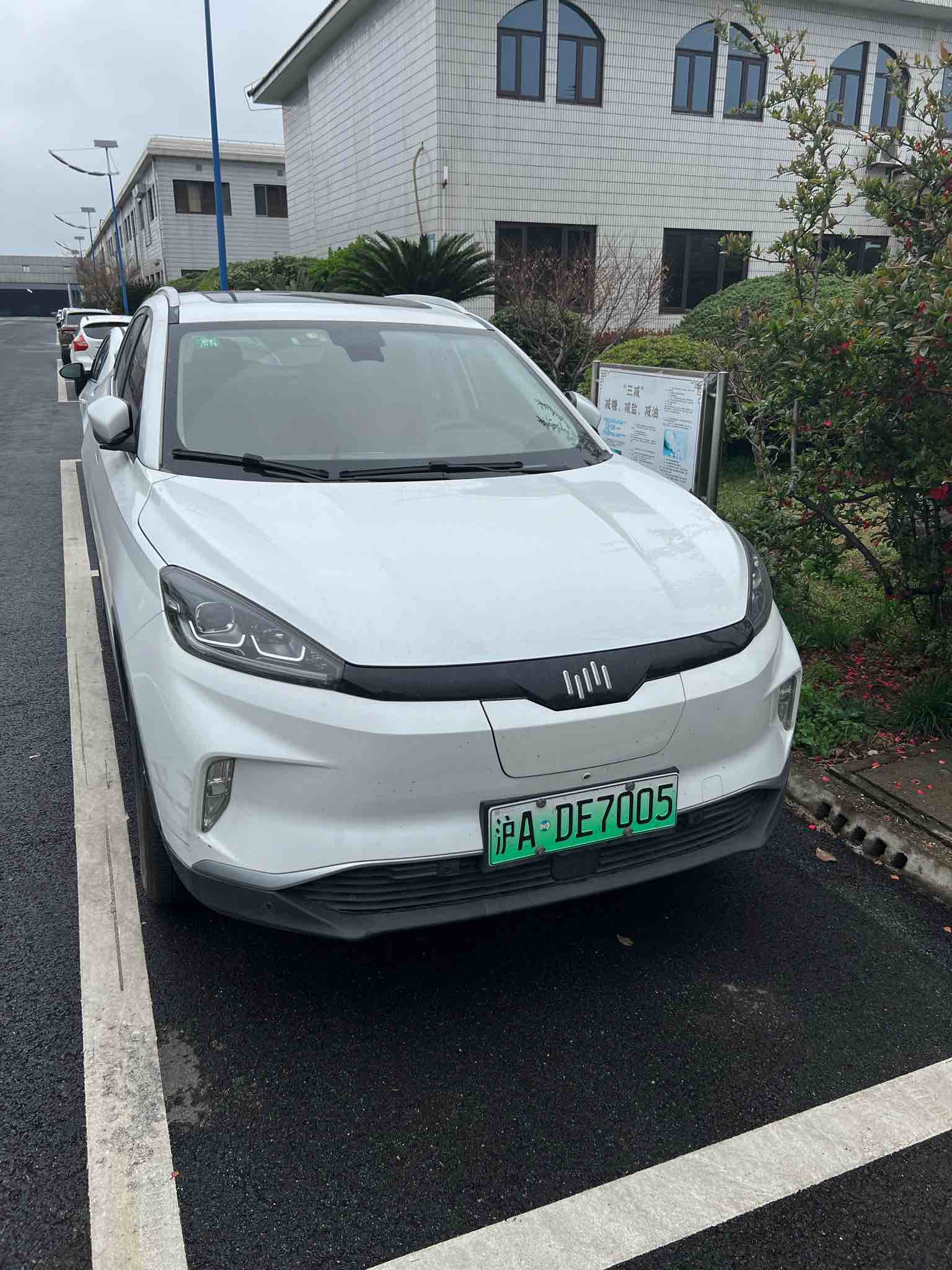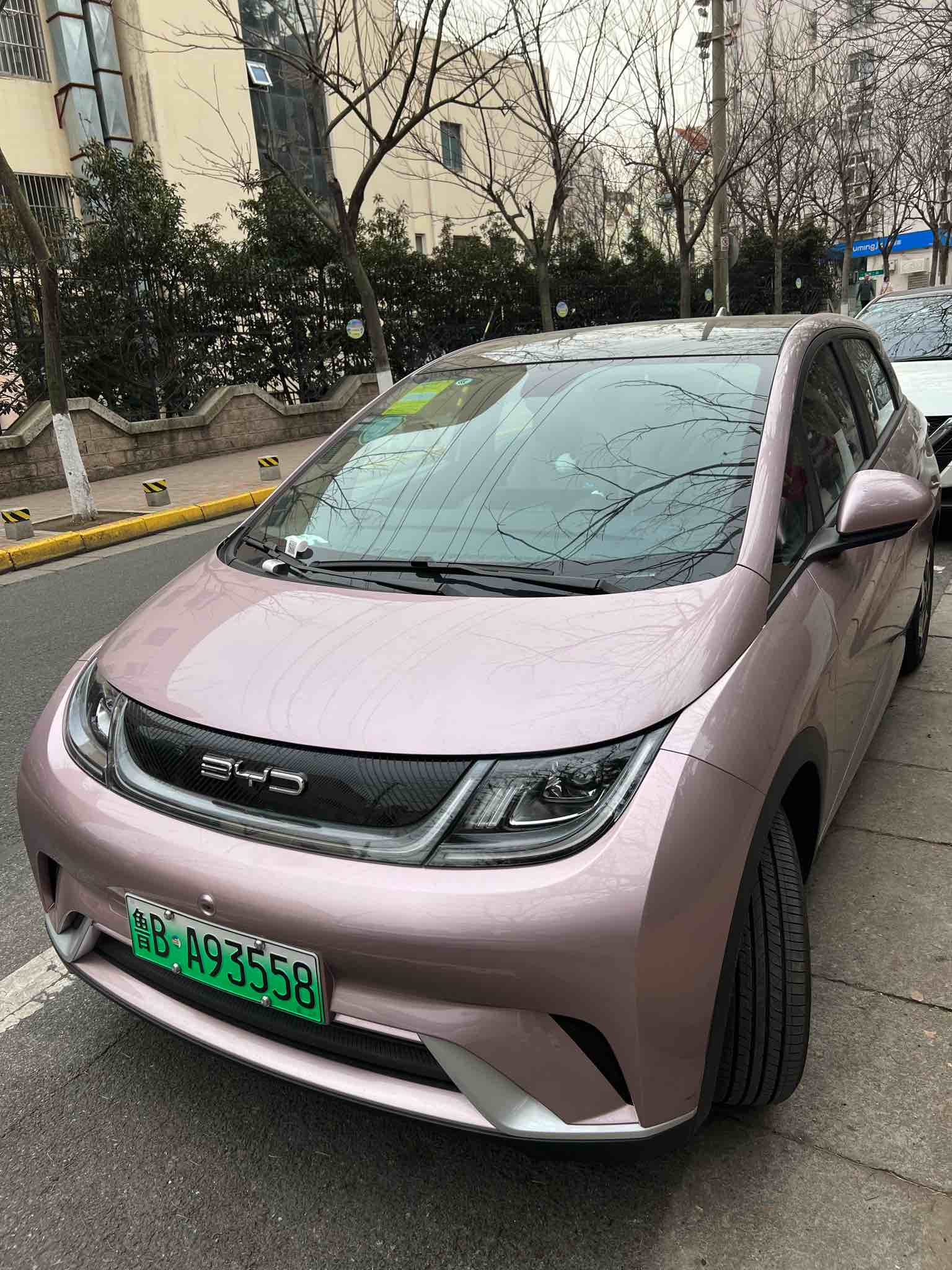 What has changed for the worse in China?
Not that much. However, the pandemic left its mark.
Sad to say but many shops and bars have disappeared. In Qingdao, even entire shopping malls have been locked down. All shops, bars and restaurants in the area of the Olympic Center have closed.
I also didn't get to visit my old supermarket or the bar where I ate the best beef cubes in Shanghai.
You can also see it not only in these shops or bars, but also walking down the street I passed many empty buildings, lots of space for rent.
You can see the wounds caused by the pandemic...
What's left are, of course, great people. I will always say that about Asians. Despite so many adversities, they are still smiling, kind, though a little closed to newcomers, people.
It's also great food. My favorite dumplings in broth or beef cubes with peppers and spicy onions.
I could continue to enjoy these dishes and young bamboo in stew or Peking duck. The taste of pork belly in soy sauce has been tasted in as many as 7 different cities...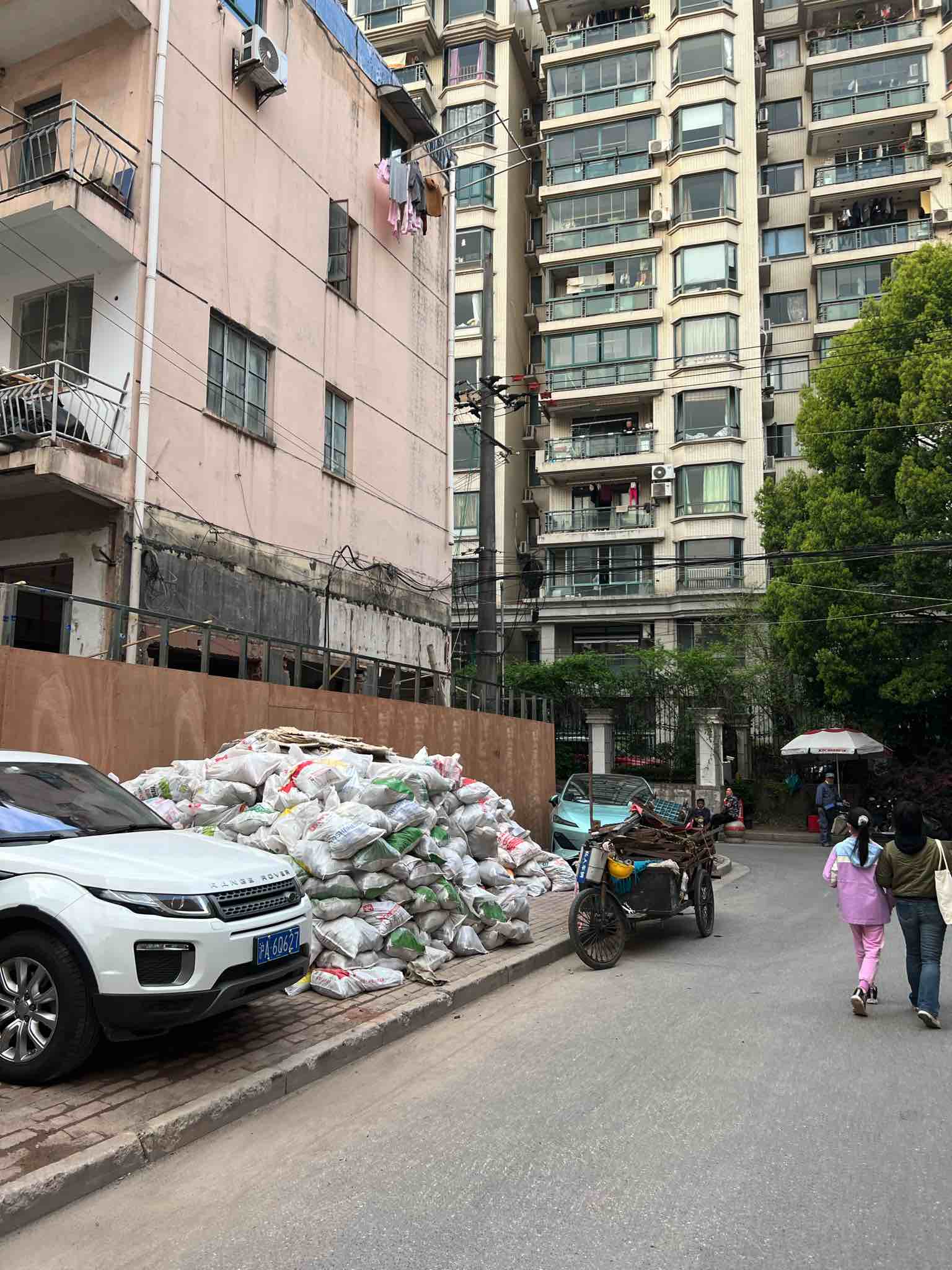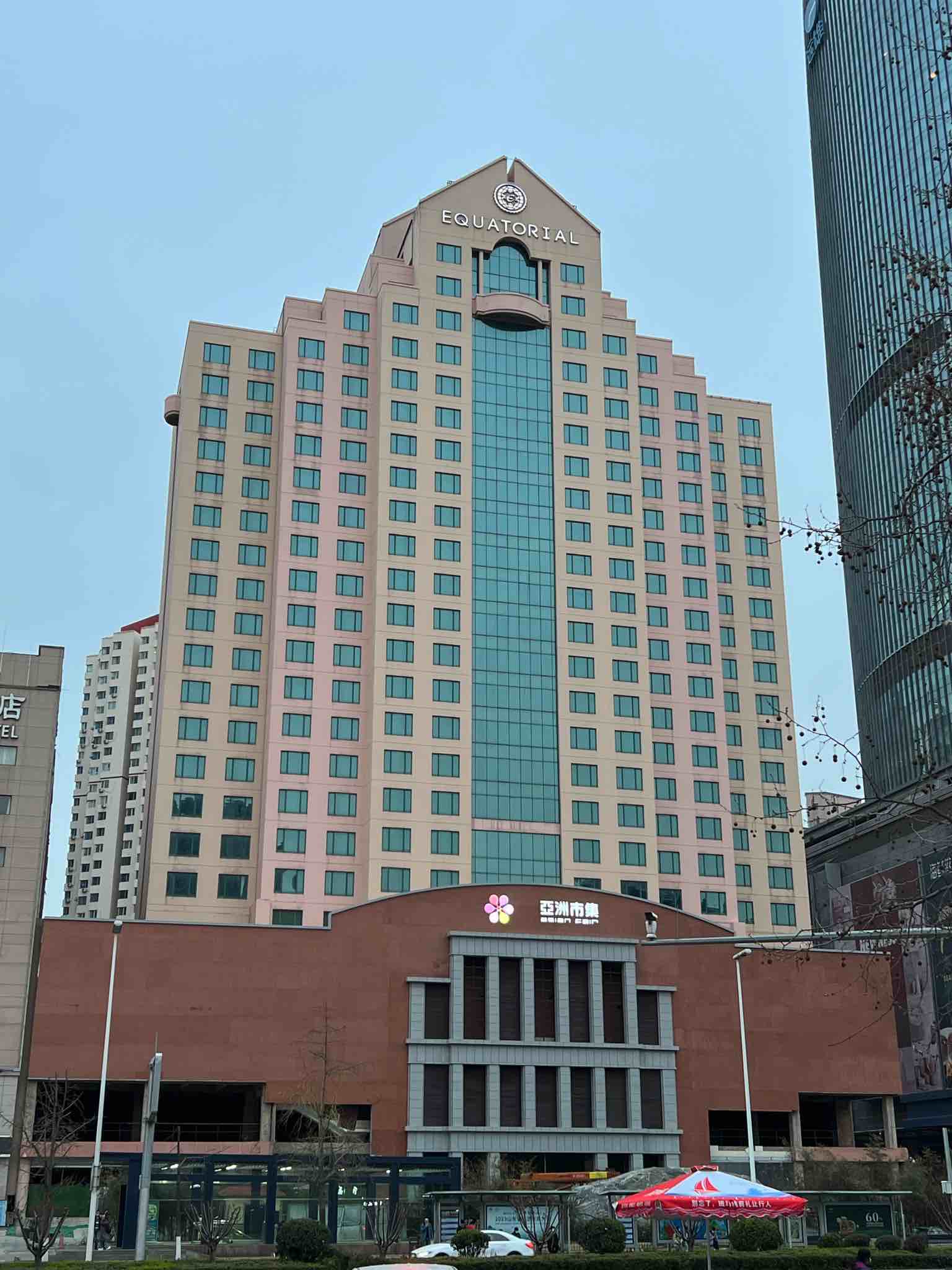 Is it worth visiting China?
I'll say it briefly, yes.
This is one of those countries that everyone should see.
I don't just want to travel. It is worth getting to know the culture of this country to realize how almost 6,000 years of history of this country have significantly influenced the history and development of the world.
For me, it was a bit of a sentimental journey, during which I experienced the changes that China has made over the last four years, even though it was during the pandemic.
I will be returning to the stories from various places visited during this trip, so as to give you the opportunity to get to know new places that have not yet been described by me on the blog. All this, of course, in order. There is quite a lot of material collected, so I will work on these materials.
Soon I will be supplying you with interesting Bamboo Tales from China.
And that's it for the relationship, in a typical travel convention. Its purpose was to show you how to travel to China today and what problems you may have to face.
Oh, and the last problem - the QR code at the exit...
In order to pass passport control, you have to submit a health declaration again. This time, however, quite detailed - the last 2 weeks with details, in chronological order. Dates, cities, provinces… A lot of it and the time until departure is limited. In addition, the validity of this code is only 1 hour. Sweaty, with corrections, but in the end it worked.
Goodbye China, and above all, my wonderful friends, for a while.
As an old Chinese proverb says:
Be hospitable to strangers, helpful to neighbors, a friend to the good, and a stranger to the wicked.
Stay safe, Xie, Xie !