Middle Kingdom, China, stretches from Harbin in the north to Hainan Island in the tropical south. From the coast of the Pacific Ocean in the east to the Himalayas and steppes of Kazakhstan in the west. China is a really great experience when it comes to traveling.
A wonderfully developed aviation infrastructure, an extremely rich and long network of high-speed railways, plus highways, multi-level city beltways or the MAGLEV, the world's only magnetic cushion train. This is China.
One example - I don't know if you know, but every city with more than 6,000,000 inhabitants got, maybe not so much an obligation, but a privilege and financial support for metro construction projects.
When I first came to China, as you know it was Qingdao, the local metro was in the initial phase of construction. Four years after that, two metro lines were ready and the third one is now in its final construction phase. In Shanghai, while I was living there, 2 metro lines were built on a 16-line system. In two years!
So from the very first visit, I was surprised by the Chinese infrastructure. I did not expect such quality of airports, railway stations, roads and communication solutions in cities.
Thanks to such infrastructure, traveling around China is not only convenient but also cheap.
So let me take you on a short trip to Shenzhen, a city in southern China in Guangdong Province.
Why right here?
First, Shenzhen is one of China's largest metropolises, a very strong industrial center, and China's third largest financial center.
In addition, it is the second largest deep container terminal in the Middle Kingdom. It was also the first special Economic Zone in China.
Who would have thought that even in 1979 it was a small town with 30,000 inhabitants.
The strategic location in the Pearl River Delta, the direct border with Hong Kong and, perhaps most importantly, access to educated engineering staff, made Shenzhen, in less than 30 years, a city of 13 million and a metropolis of 100 million.
Depending on where you are traveling from, you can get to Shenzhen in any known way. You can fly from Shanghai, Singapore or Kuala Lumpur.
High speed railways can be used, be it from Hong Kong or Guangzhou. You can get there by car or CHR train from virtually any larger town, with an average speed of 300 km / h.
You can also take a ferry from Hong Kong or Macao, or you can get there simply by subway or bridge and road spice. Regardless of which mode of transport you choose, Shenzhen is open to you.
Honestly, if I had to choose a place to live in China, I would have quite a dilemma.
The choice between Qingdao, Shanghai and Shenzhen is not easy.
However, in retrospect, I know that I like warm climates. So Shenzhen would be my place to settle in China. A short distance from the tropical paradise on the island of Hainan, the proximity of Singapore and Hong Kong, a mild climate all year round, make me see my place in the Pearl River Delta.
Let's stay a moment longer with communication in Shenzhen.
A few interesting facts:
in Shenzhen, 11 million passengers use public transport on average a daythere are almost 6 million taxis4 million people travel by buses
And not only is it remarkable that so many people use public transport every day.
In 2017, Shenzhen became the first city in the world to use 16,500 electric buses on 930 regular lines for public transport.
In 2019, the first city in China to have a fleet of 21,000 taxis entirely composed of electric cars.
The metro network is over 300 km long, consists of eight lines and is used by 5.5 million inhabitants daily.
Shenzhen is today a great city, the third largest agglomeration in China.
It wasn't always like that.
In 1979 it was a small village of 30,000. In order to cover the growing demand for labor in the developing Special Economic Zone, the settlement of people arriving from the interior was facilitated.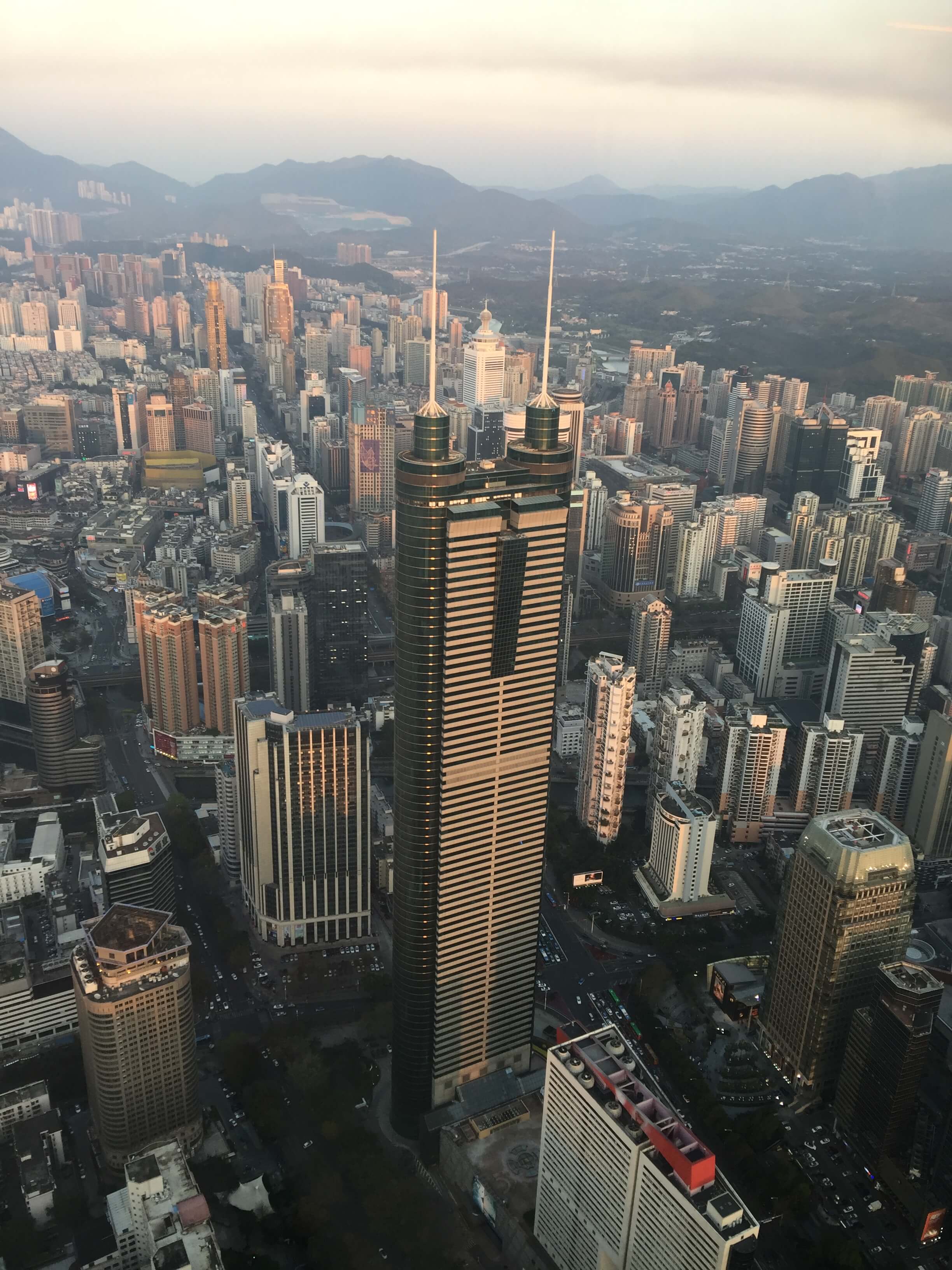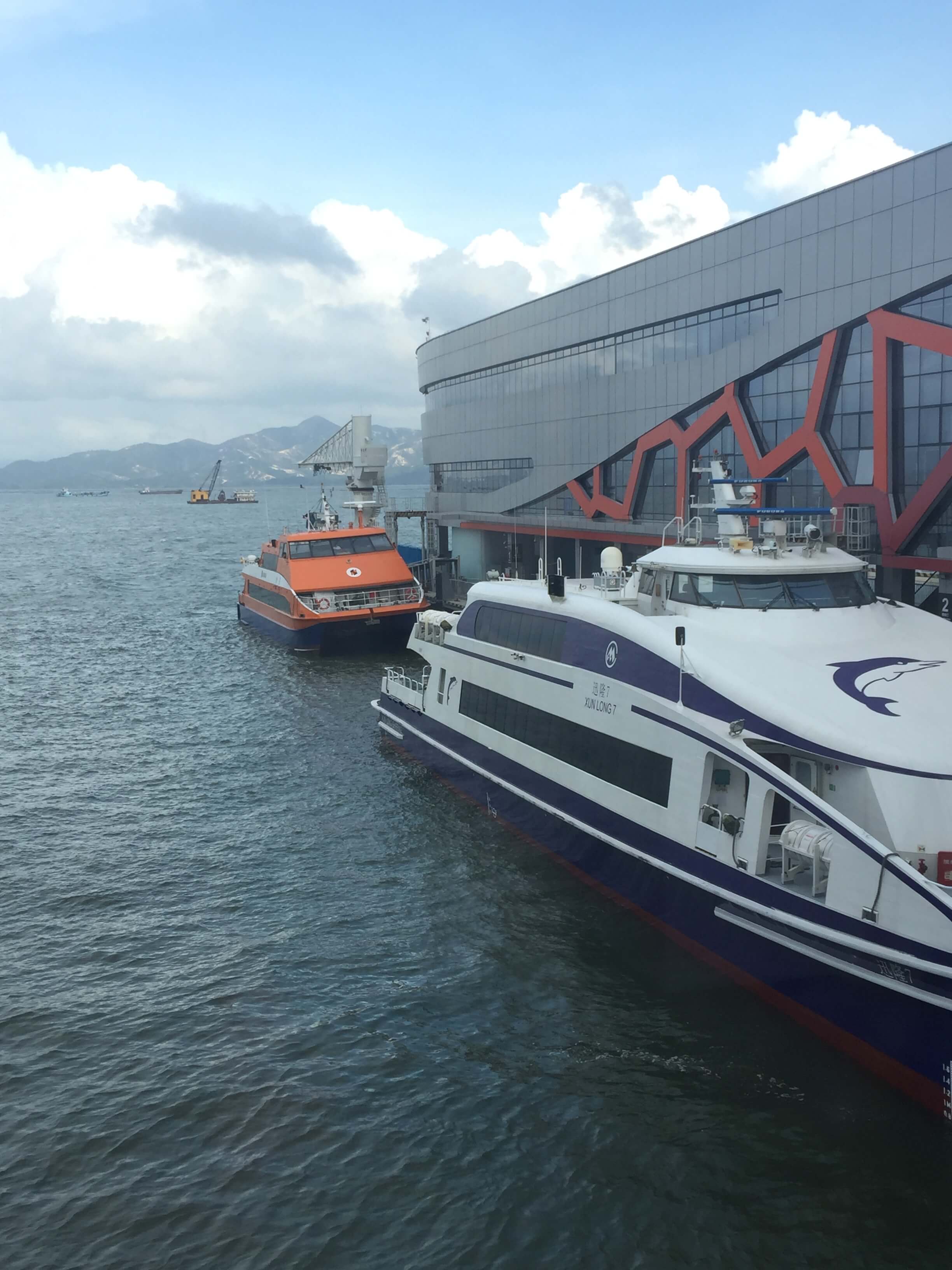 A cosmopolitan city with a soul
Today it can be said that Shenzhen is perhaps one of the few cities in China that is exceptionally "non-Chinese".
The inhabitants themselves say that they are not Chinese. They are Shenzhenese.
And it can actually be seen. They are more open than most Chinese to foreign nations, most of the inhabitants speak very good English, adhere to Western culture when it comes to customs and this difference is visible to a European after a few days' stay.
So what to do in Shenzhen once we get there
I recommend a mix of modernity and folklore.
The key points that I think should be on the visiting list will be:
CBD- Central Business District - 287 buildings over 150 m high, making an electrifying impression. The entire district has been designed with attention to every detail. Every flower, every tree has its place and it is not random.Access to the 110th floor of the tallest building in Shenzhen Ping An Finance Center. The so-called Cigars, topped with a very nice cafe and where you can enjoy a 360 ° view of the city, Hong Kong and the nearby hills. The total height of the skyscraper is 660 meters. The entire building has 115 floors.

Another attraction that I recommend is the theme park "Window of the World" with a 108 meter replica of the Eiffel Tower.

Right next to it, a few minutes' walk, is the "Splendid China Folk Village" park with one of the world's largest Miniature Park, which contains 100 of the greatest tourist attractions in China in the form of miniaturized replicas, and an open-air museum consisting of 25 villages showing the culture of national minorities in China.

Nearby, a 15-minute walk, there is also the post-industrial district - "Lofts". It is full of atmospheric pubs, bars, restaurants, art exhibitions and a museum of contemporary art. A very modern place and at the same time unique in its atmosphere.

For botany lovers, I recommend visiting the botanical garden of Xianhu, where you will find over 12,000 species of plants.

For those who value historical buildings, an interesting place will be the Dapeng Fortress from 1394 and the southern gate in the Nanshan district from the same period.
All these attractions can be visited by taking the 2 metro lines and walking for up to 20 minutes.
Shenzhen is also an ideal base for visiting Hong Kong. As prices in Shenzhen are significantly lower, both in terms of hotels and food, many people who plan to visit Hong Kong spend the night in Shenzhen to travel across the Sam Chun River by morning ferry, train, metro or taxi.
Finally, I would like to interest you with a curiosity from the world of culture.
As is well known, it was in China that paper was invented. In some way, it also influenced the reading culture in the Middle Kingdom.
The city is home to the Shenzhen Library - a building with a floor space of 50,000 m2, 2,500 seats for readers and 2.5 million volumes!
Shenzhen has also started a project to build a network of libraries - "Library City".
By the end of 2016, if I'm not mistaken, more than 620 libraries had been built with a total of 28 million books.
These are impressive numbers, even for Chinese conditions.
Overall, Shenzhen is a global city. Very large and at the same time friendly to visitors.
Access to the sea, really nice beaches of the South China Sea within the city limits, the proximity of Hong Kong, a mild winter climate where temperatures are around 20 ° C, a little hot and humid summer where temperatures reach 40 ° and humidity up to 90 percent, that many Chinese still choose Shenzhen as their new home.
See you soon! 再见