Hello travelers!
Small is beautiful. How many times have you repeated this slogan? Probably countless times. What if small is beautiful, colorful and located 137 km from the equator? This is Singapore, a city-state.
And in this futuristic city, I had the pleasure to spend the weekend of the first full moon of autumn 2019.
As the city is located in the equatorial climate zone, temperatures are stable throughout the year and range from 25 to 27 degrees Celsius. This means that Singapore can be visited at any time of the year. You will always meet summer here.
Singapore's society is ethnically diverse. 77% of the population is Chinese, 14% Malay and 8% Indian.
This also translates into the official languages ​​with Mandarin, English, Malay and Hindi taking an equivalent place. For example, at metro stations, you will see messages and signs in four languages.
And this constellation causes that traditional Chinese culture holidays dominate the calendar of events in Singapore. So we're in Singapore, during the Mid-Autumn Festival - Harvest Festival.
As you already know from the previous article, it is a celebration very loudly celebrated throughout Asia, and in Singapore, due to the large Chinese diaspora, it has a unique setting.
I stayed at the "G Hotel Singapore", which is located close to the subway station and at the same time slightly off the beaten track, which allows you to relax after days full of excitement.
The DP 21 metro line from Bencoolen station will take you from the hotel to Gardens by the Bay. In minutes. Clean, fast, punctual.
Singapore is a city full of parks. I don't know why, but I remember the first mention of Singapore from my friends saying it was an artificial city. When I landed in Singapore, I got to the hotel and then went for a walk around the city. After a dozen or so minutes, I found out that it is a fantastic, beautiful and green city.
Many attractions located in Singapore may look a bit futuristic, but I would not say artificial.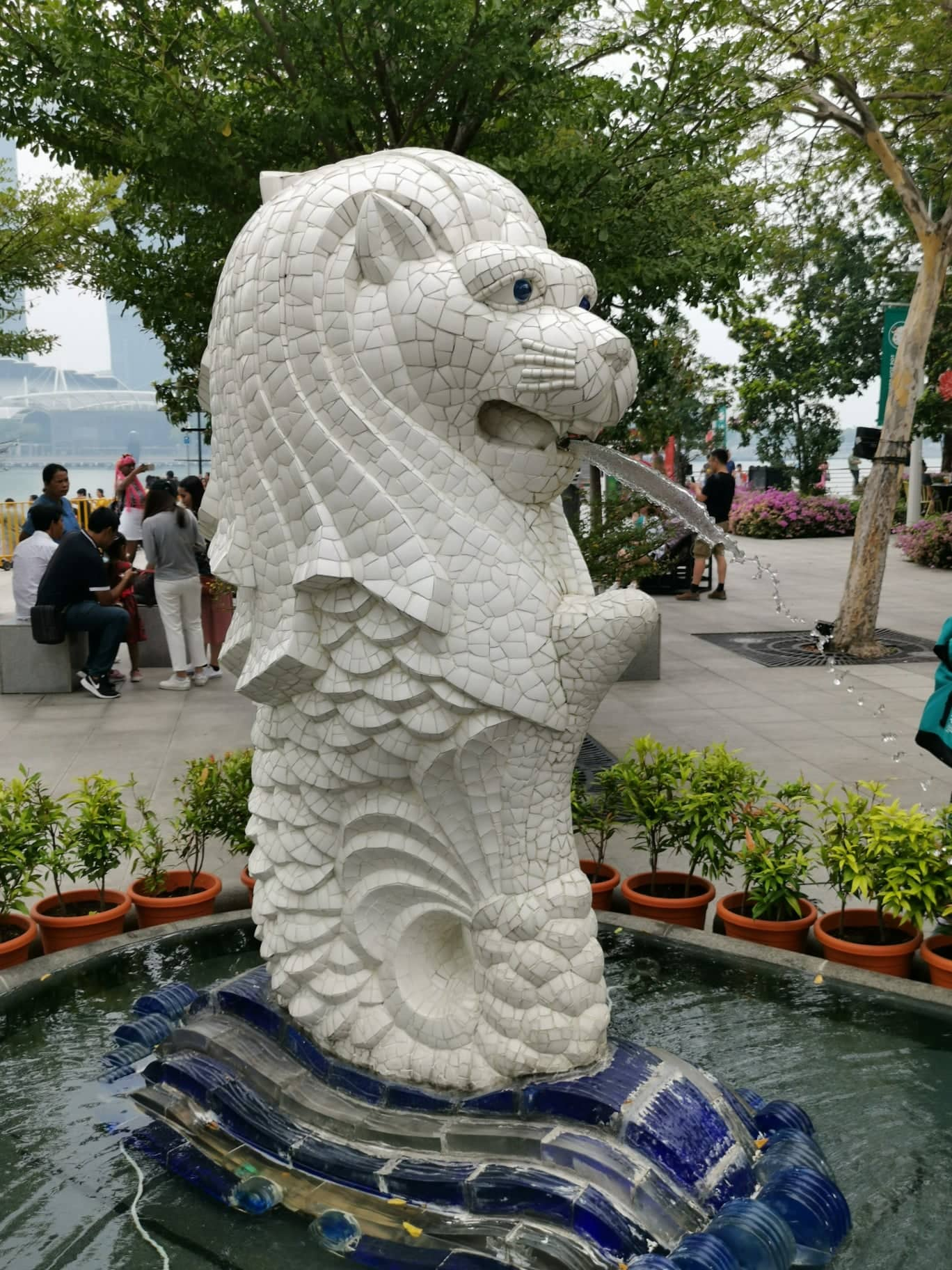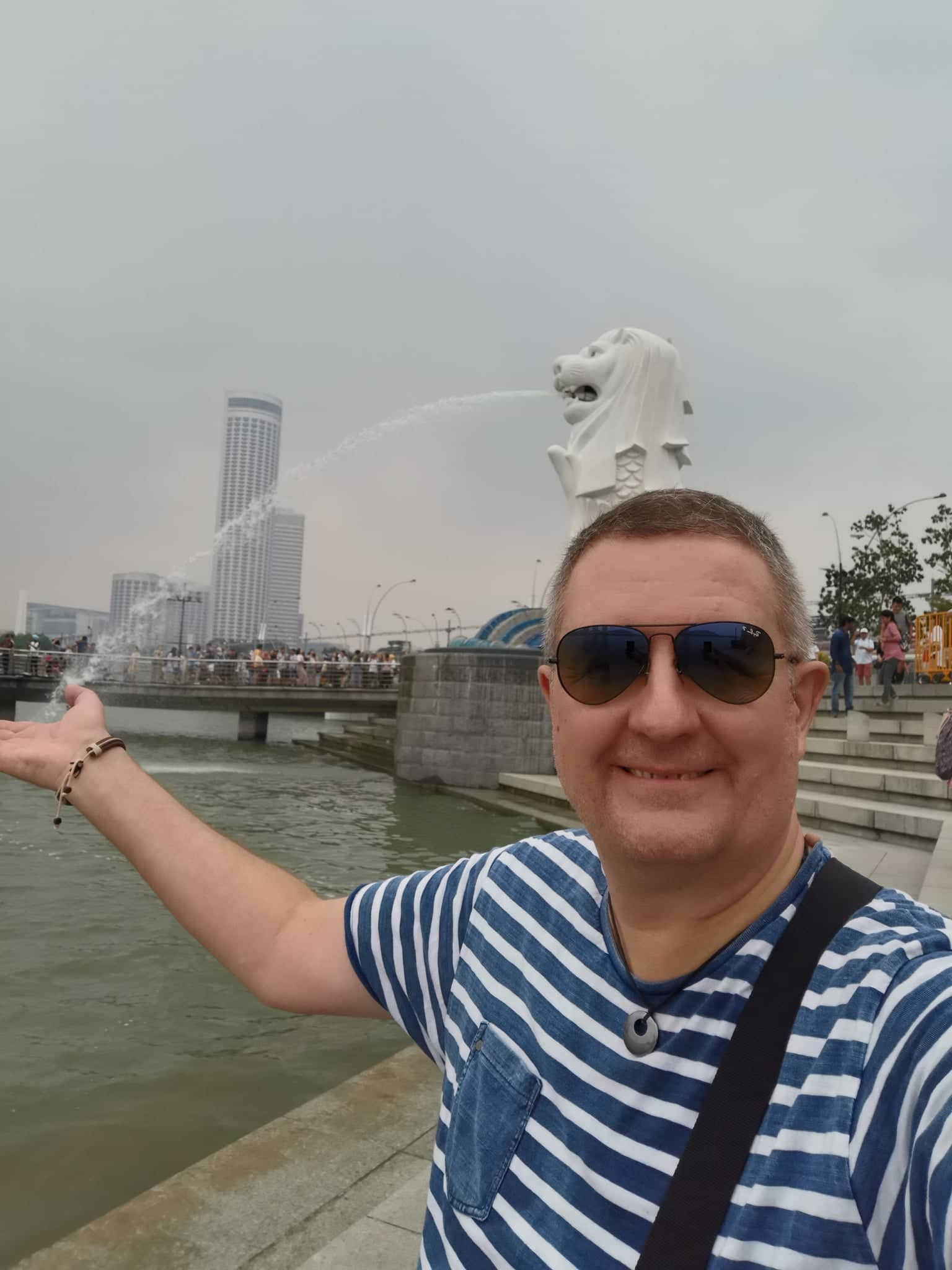 Marina Bay...
My stay during the Mid-Autumn Festival included a walk around Marina Bay Sands, Gardens at the Bay and the Central Business District.
It is here that the Lion Monument is located - Merlion, which is the symbol of the city. It was invented as a fish body with a lion's head. This symbolism refers to the fishing history of the city.
I will write more about the city and its history in a separate article.
There is a "selfie center" around the monument - thousands of tourists take millions of photos each year, immortalizing themselves against the background of a lion's head gushing water.
This is also where the Formula 1 track runs, and in the evenings there is a "sound and light" show. One of the most interesting evening fountain shows in Asia.
As I came across the first full moon in autumn, right in the middle of the lantern festival, my impressions of my stay in Singapore are full of colors.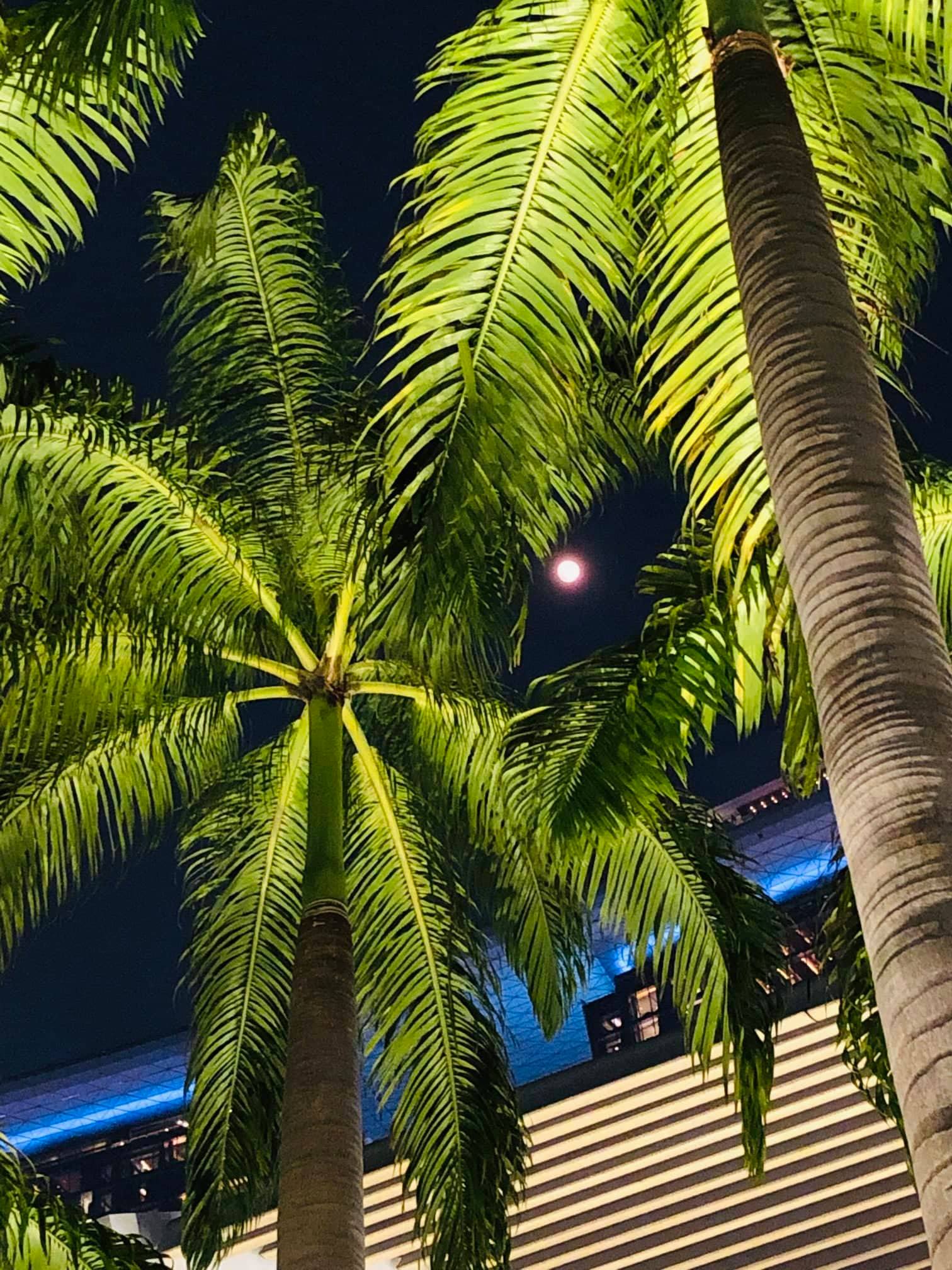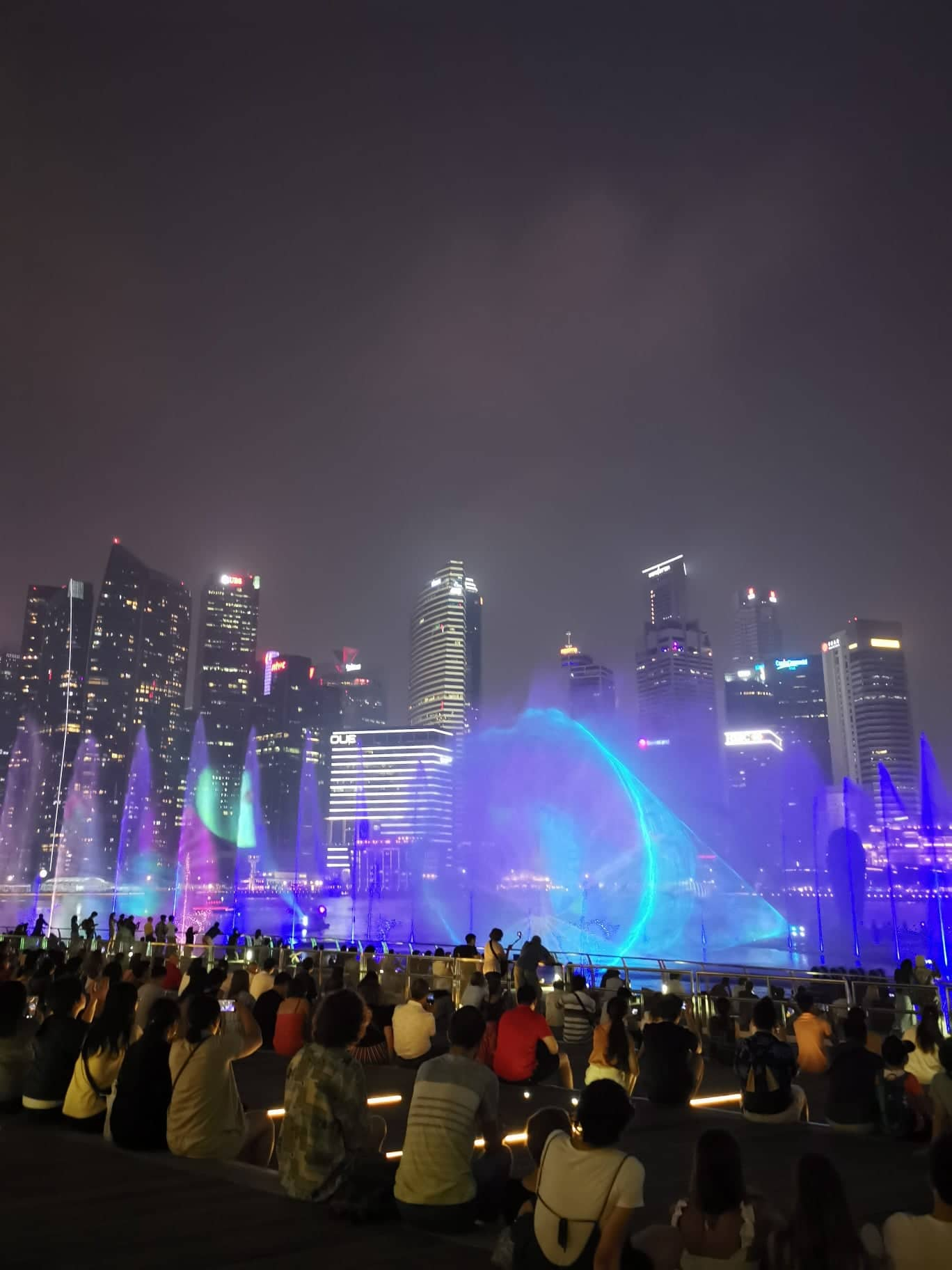 The Gardens at the Bay, where you can and should even take a walk between the trees, are a work of ecological art.
Real futuristic gardens where I celebrated the fall.
Imagine a full moon shining overhead. Clear sky. Hundreds of people walking between 50 meters high futuristic trees. Laughing, joyful crowd, adults and children, tropical vegetation. Everyone holds lanterns in their hands. The traditional ones, with a candle inside, and the modern ones, with a LED lamp. Sitting on the grass, sharing moon cakes, they celebrate one of the most beautiful festivals in Asia.
Music resounds in the background and… the "sound and light" performance begins.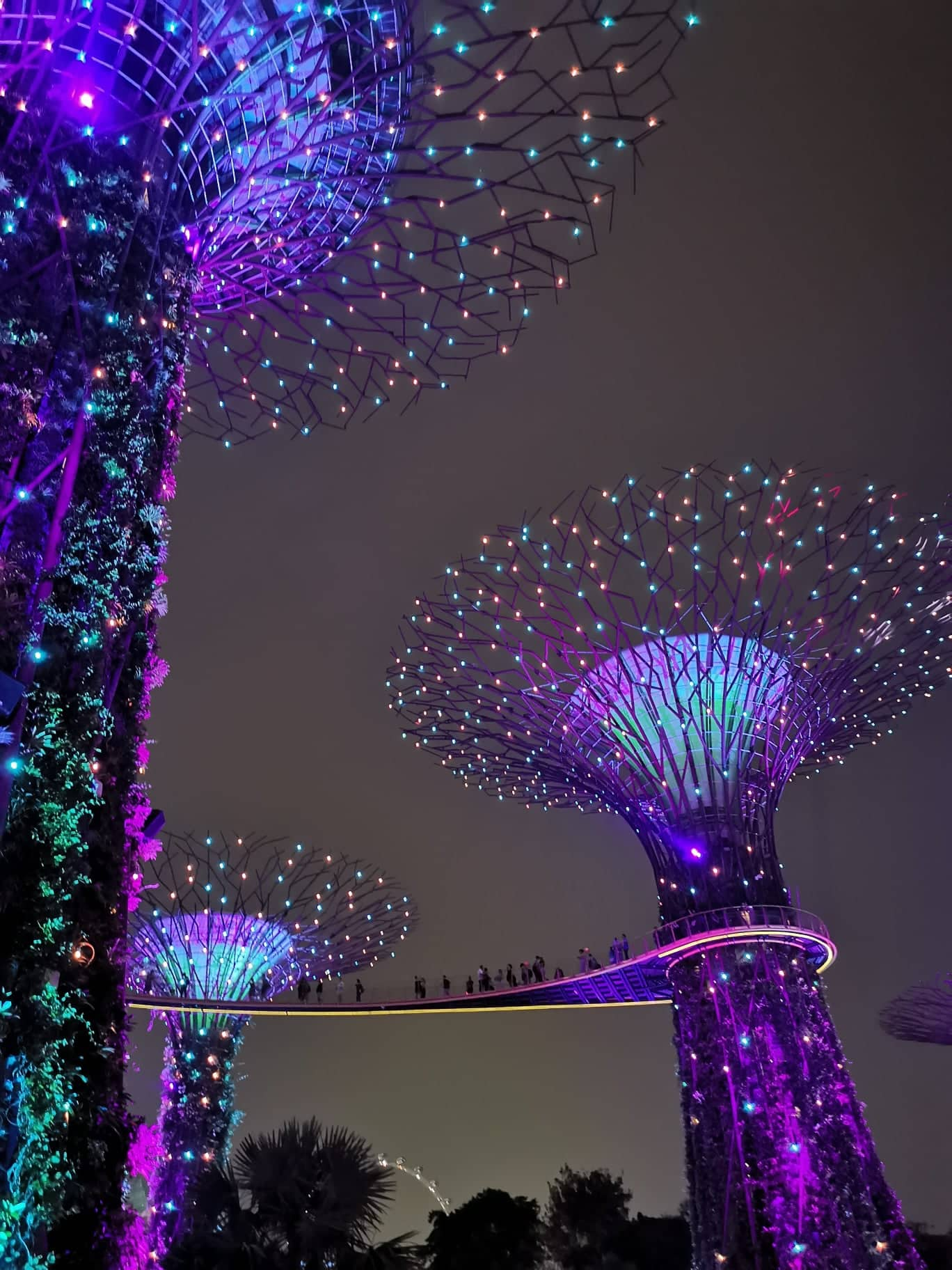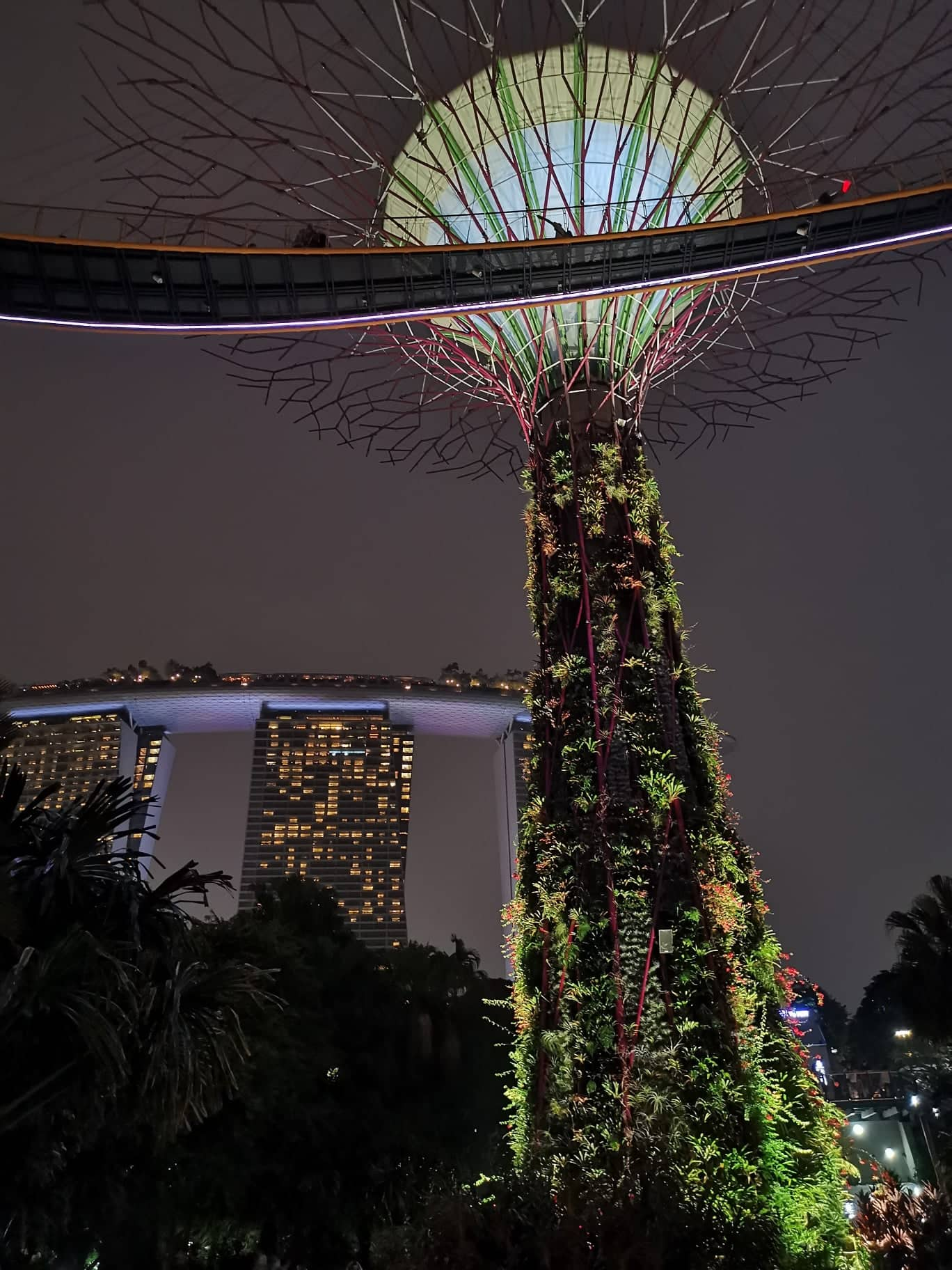 Futuristic trees...
These futuristic trees illuminate with beautiful colors and, to the music, give the audience an unforgettable spectacle. It takes over 30 minutes and stays in your memory for a long time.
The mood of joy and mystery is shared by everyone present in this place.
Evening walks around Singapore are a time full of emotions. The entire gardens are decorated with artistic installations referring to the Harvest Festival.
Beautiful illuminations of buildings, cleanliness, natural greenery. This city is a bit like a fairy tale.
But what a fairy tale.
Mentioned trees in futuristic gardens. This is no longer just a fairy tale. This is the pinnacle of biological engineering.
Structures 50 meters high, covered with climbing vegetation, looking like trees, are not only decoration. These are real biological stations. Their construction produces electricity, cleans the air and produces hectoliters of water per month. Connected by footbridges, they also allow a walk at a height of 30-40 meters.
Nearby, you can see 3 glass buildings, huge greenhouses with tropical vegetation in various climatic zones of Asia, waterfalls and natural ecosystems in this part of the world.
Both, the Gardens at the Bay and the city center are opposite each other. So it's easy to get from one place to another.
The walk will not take more than 15 minutes and on the way you can visit the Art Science Museum. Here you can have dinner while waiting for the evening show of "dancing with fountains".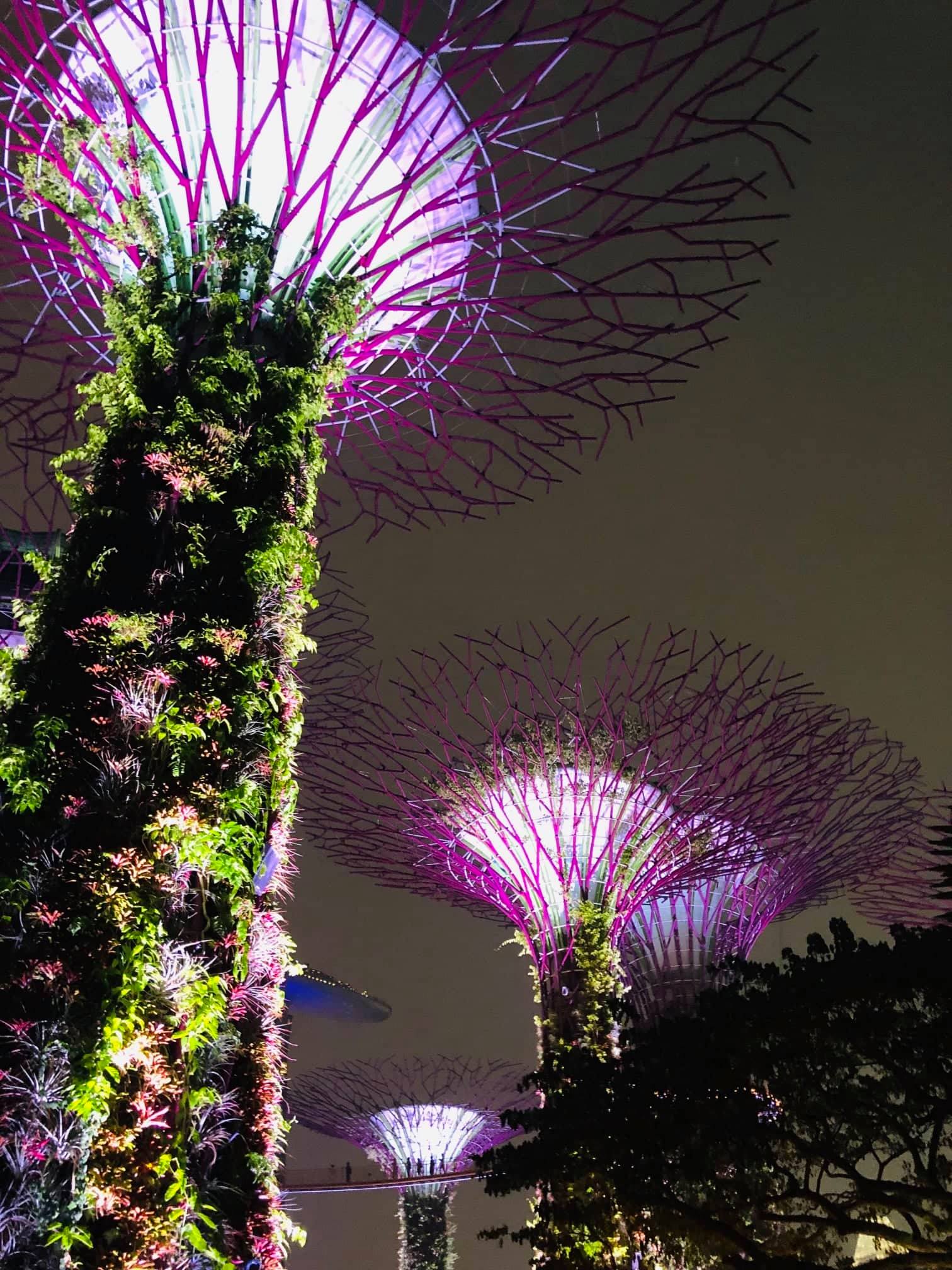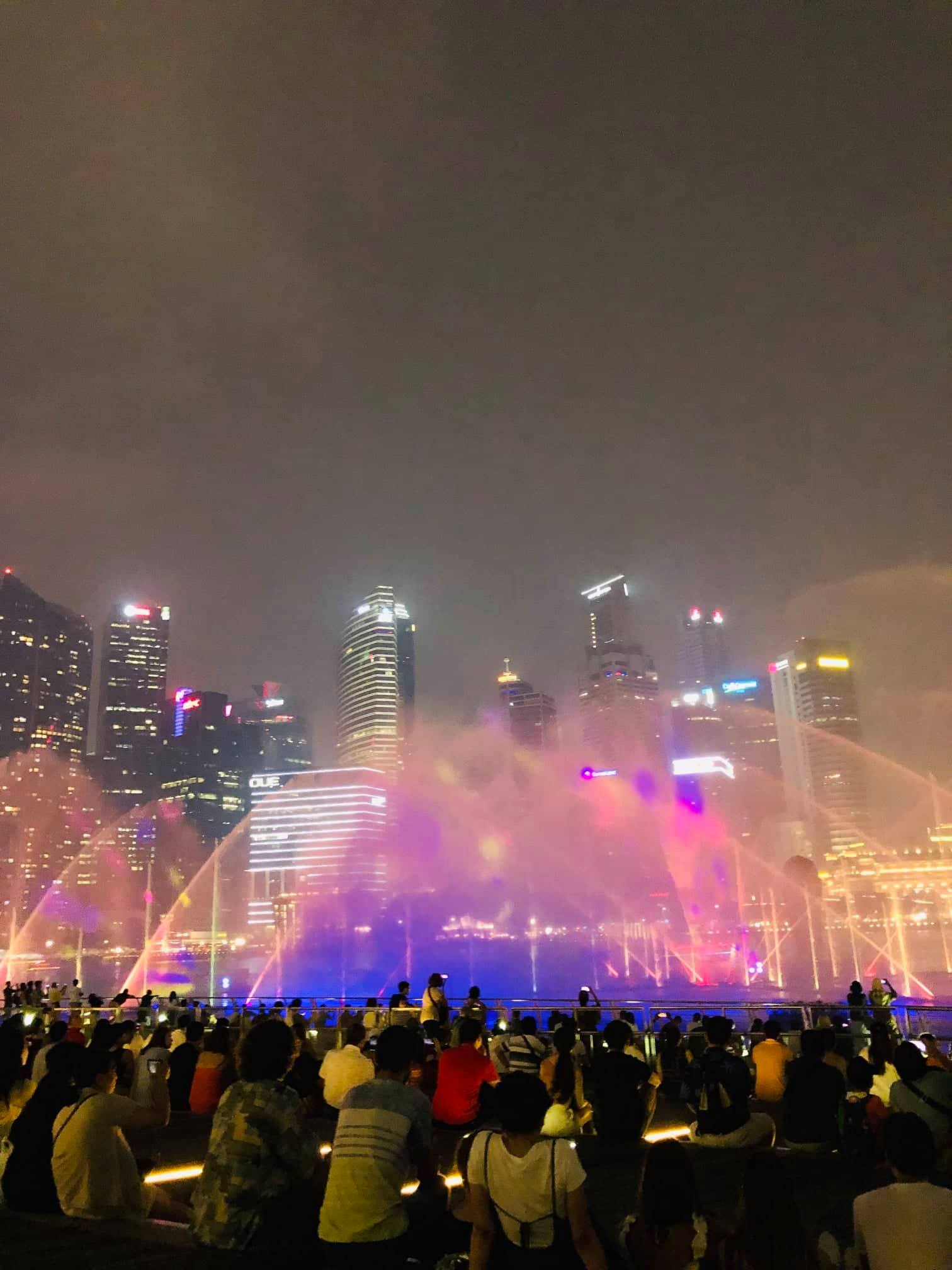 If you are traveling with children, Santosa Island, which is the entertainment center of Singapore, should be your destination. There you will find Universal Studios Singapore, Adventure Cove Park and the Trick Museum.
Be sure to also visit the world's largest aquarium, the S.E.A Aquarium. Perfectly clean windows, crystal water and plenty of attractions. You will definitely not be bored there.
These attractions are still waiting for my visit and for sure, as soon as it is possible to travel, I will visit Singapore again to prove to myself, but also to convince others that Singapore is not an "artificial" city.
Singapore is a futuristic city and at the same time extremely green and joyful. A city-state worth visiting and which leaves a lasting mark on your mind.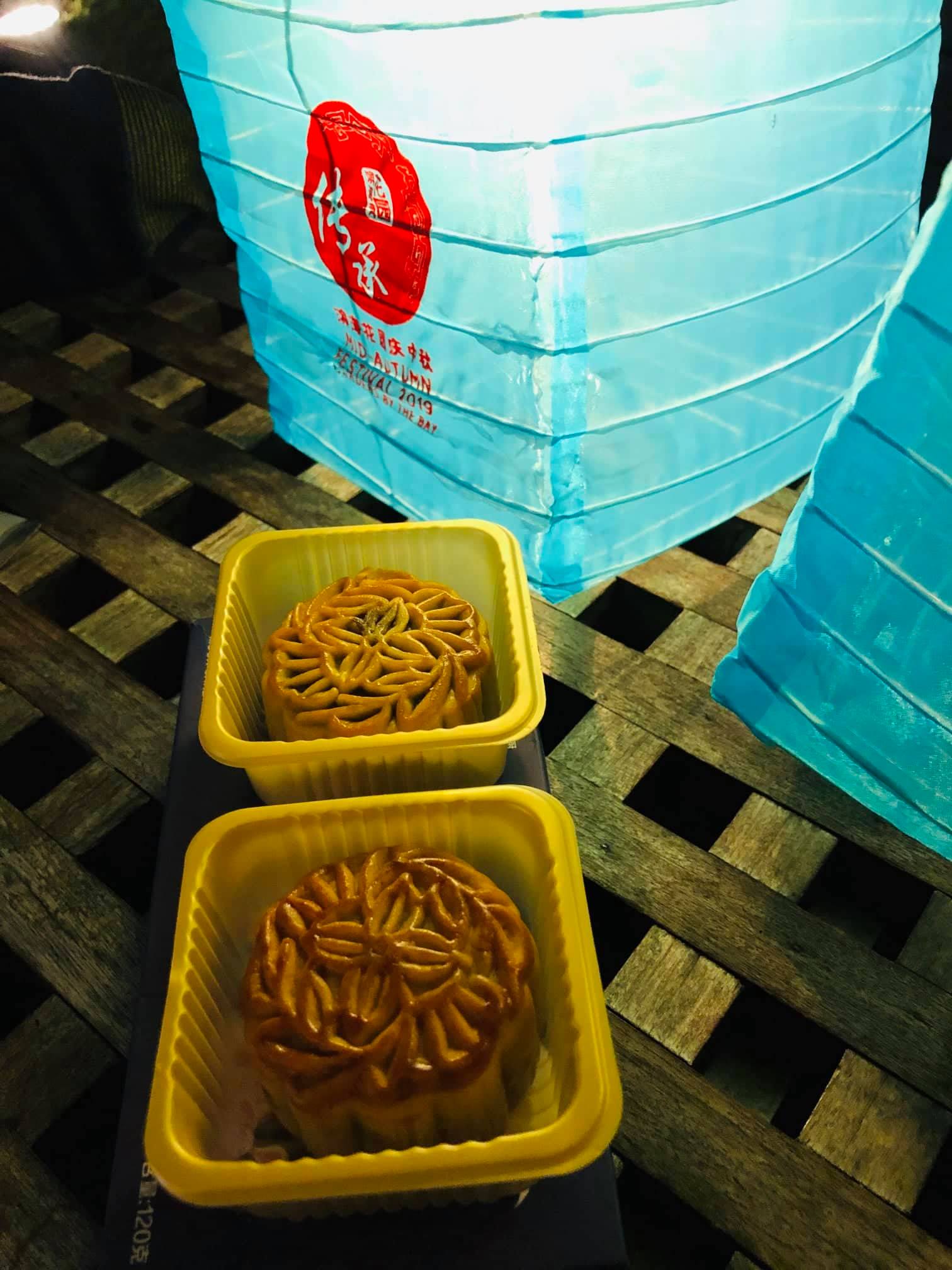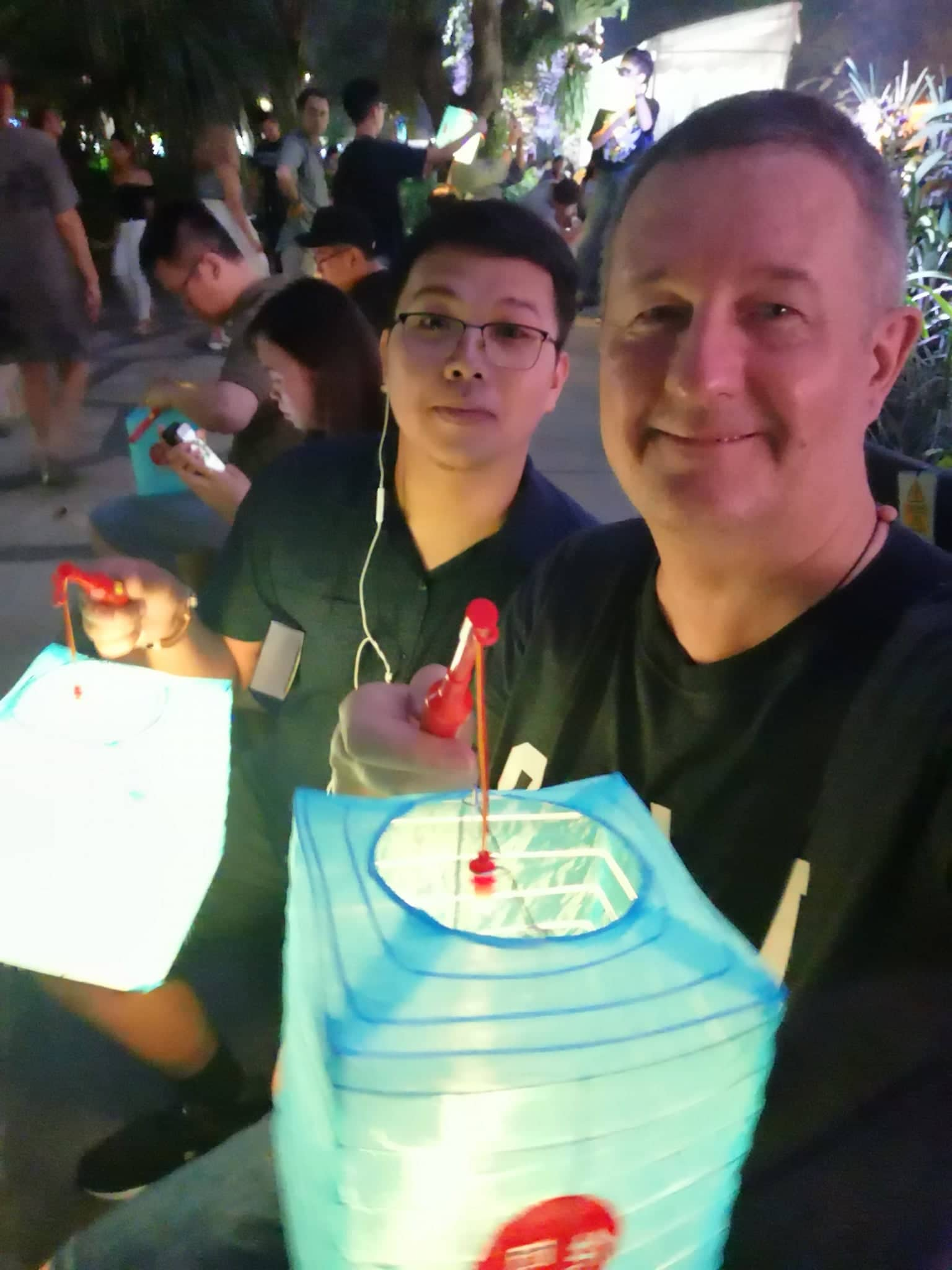 From experience I will say that you need two full days to visit Singapore and see all the above attractions. So when planning a weekend trip, you should start on Friday evening and end on Monday morning. Santosa Island is an additional day.
So far, the moon is 72% visible. The first autumn full moon of 2020 is coming.
Time to clean up the lanterns.
See you soon Singa Pura!